DAYTONA FREERIDE JOINS PRO WATERCROSS
Topping off a successful season packed with new events, new fans, new athletes and new venues, Pro Watercross has recently forged a partnership that will once again expand the range of competitions held under the Pro Watercross banner. [..]

BEAUTIFUL BEACHES, BIG SURF, THE BLUE ANGELS…
AND A WHOLE LOT OF BRAAAP

Pensacola Sports Association/Pensacola Beach, Florida has committed to a three-year contract with Pro Watercross, and will host the opening round of the 2017 season. Pensacola has been one of the tour's favorite stops for athletes, and thousands of fans lined Pensacola's sugar sand beaches and crowded the pier over the turquoise waters for the Tour's 2016 Grand Prix of Watercross. [..]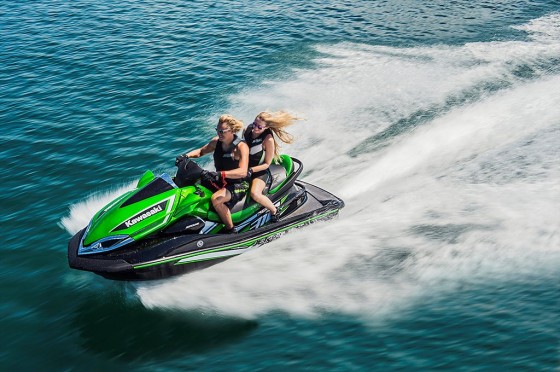 2017 JET SKI® MODEL RANGE
THE STAND-UP JET SKI® WATERCRAFT IS BACK AND READY TO RULE AGAIN.
Kawasaki continues to stand out as the developer of the popular personal watercraft category with its Jet Ski® watercraft lineup of runabouts and standup models. Offering a wide range of supercharged machines that evoke fun on the water, the 2017 Jet Ski® Ultra® lineup is among the most exciting and powerful on the market.
The entire lineup is forged with Kawasaki DNA and features powerful 1498cc engines, an innovative deep-V hull design, a large amount of storage and a fuel tank capable of extended range.
The entire lineup is also covered by a 12-month limited manufacturer's warranty with an optional 12, 24, 36 or 48-month Kawasaki Protection Plus™ plan. The 2017 lineup also offers new colors and graphics packages for the venerable watercraft. [..]
Pro Rider Watercraft Magazine is proud to present the annual 2016 November/December print and digital Season Finale issue! This year's November/December issue is bigger and better than ever before. You will experience the latest PWCs from top world manufacturers, custom ski builds, the world's best racers, freestylers and more!
This issue the money shot goes to Lee Stone, the 2016 IJSBA Pro Freestyle World Champion and multi-time world and national champion. This shot was taken by Pro Rider Watercraft Magazine contributing photographer Daniel Birkbeck, who was on site at the 2016 quakysense IJSBA World Finals in Lake Havasu City, Arizona, USA. Pro Rider got a chance to catch up with Lee about his ground breaking routines and what it took to develop new tricks like the Scarecrow Backflip.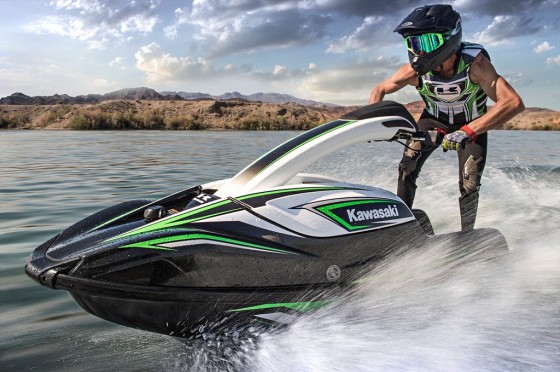 THE STAND-UP JET SKI® IS BACK AND READY TO RULE AGAIN
Forty-three years ago, Kawasaki created new excitement on the water with the launch of the Kawasaki Jet Ski® watercraft. The 2017 model year reawakens that excitement as Kawasaki is once again leading innovation on the water with the introduction of a four-stroke stand-up personal watercraft, the Jet Ski® SX-R™.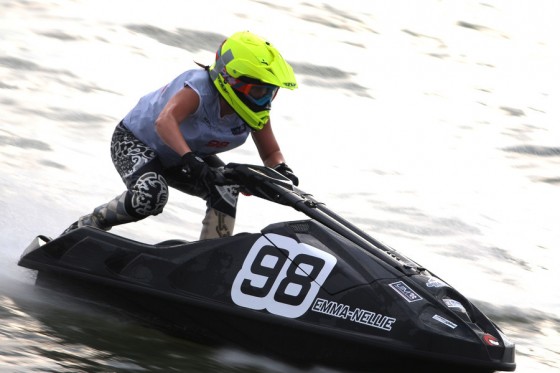 AKERBLOM, ARMILLAS AND ORTENDAHL QUICKEST IN QUALIFYING IN SHANGHAI
Friday, 23 September, SHANGHAI (China): Lars Akerblom, Nacho Armillas and Emma-Nellie Ortendahl each grabbed the upper-hand for tomorrow's first of two races at the UIM-ABP BUND Holding Group Aquabike Grand Prix of Shanghai, after posting best times in their respective categories in Runabout GP1 and Ski GP1 in official qualifying.