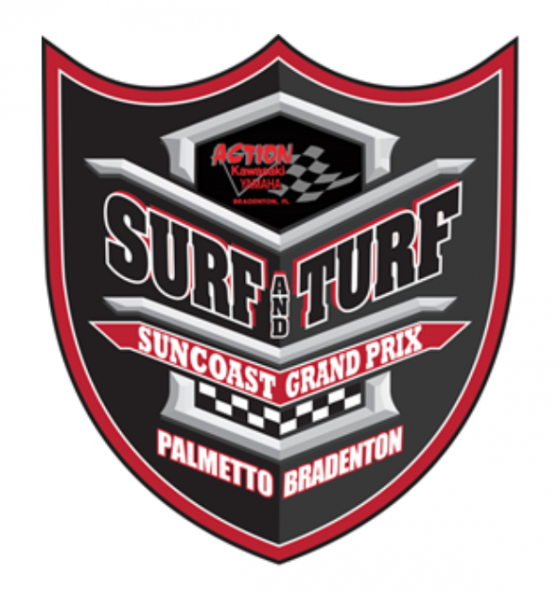 The 4th Annual Bradenton River Regatta was held on February 3rd and featured Round #1 of the Hydro-Turf​ Surf and Turf Championships and the Action Kawasaki Suncoast Grand Prix. There was a whole lot more going on, including F-2 Boat Racing, Concerts, 5K, Flyboarding, Fishing Tournament, and a whole lot more that brought out more than 100,000 people to the shores of the Manatee River. Thanks to all the great sponsors which include…Hydro-Turf, Sea Doo, Yamaha WaveRunners​, RIVA Racing – Watercraft Performance Specialists​, Blowsion​, JETPILOT​, YouRulz​, D-Cos Racing, Action Kawasaki Yamaha Seadoo​, Cortez Watersports, Top Gun Flyboards, Waterfrontoo Restaurant, GreenHulk PWC Performance Store​, and Paradise Real Estate that made this IJSBA​ sanctioned event be a huge success and congrats to all winners. The top 3 results are posted below, the full story will be in the next Pro Rider Watercraft Magazine​! See you at the races! Mikey Young​ [..]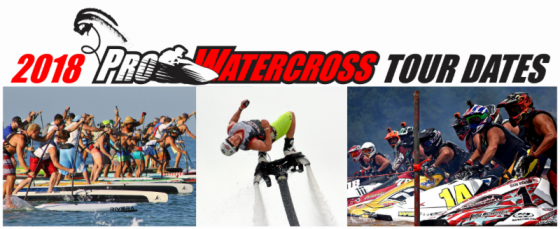 Pro Watercross is proud to announce the official event schedule for the 2018 season. The Pro Watercross National Tour features sixteen jam-packed events starting in May through November, ending with its World Championships in Naples, Florida. "Pro Watercross has become the largest and most popular watercross series in the country and this season's schedule will continue to bring growth to the sports, thanks to a great group of tour partners and host cities with fans all looking forward to our watercross race events," said Jennifer Handler, CIO of Pro Watercross. [..]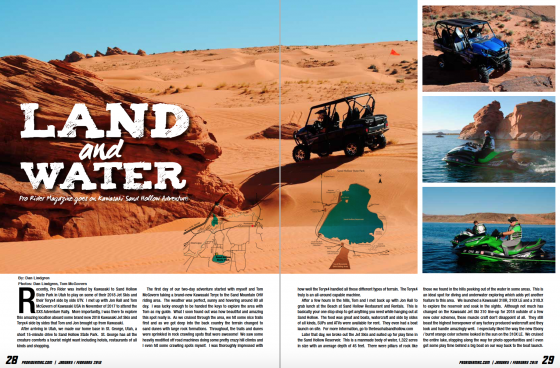 Recently, Pro Rider Watercraft Magazine was invited by Kawasaki to Sand Hollow State Park in Utah to play on some of their 2018 Jet Skis and their Teryx4 side by side UTV. Pro Rider contributor Dan Lindgren met up with Jon Rall and Tom McGovern of Kawasaki USA in November of 2017 to attend the SXS Adventure Rally. Check out the full article below that appears in the 2018 January/February print and digital issue of Pro Rider Watercraft Magazine!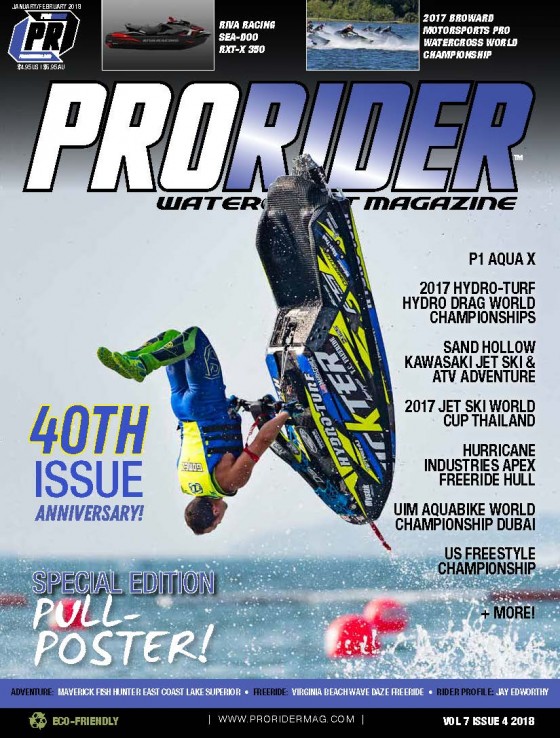 Pro Rider Watercraft Magazine is honored to have had the opportunity to work with major industry leaders, event promoters, photographers and brilliant authors in the creation of this year's inaugural January/February 2018 issue and in celebrating the innovation of international events, products and the shared passion for all things personal watercraft.
The 2018 January/February print and digital issue money shot goes to Pro Freeride World Champion, Pro Freestyle World Champion and 2017 Jet Ski World Cup Pro Freestyle Champion, Mark Gomez. The image was captured by the lens of Pro Rider contributing photographer Andrew Donovan, of Photo by Skip, who was on site with Pro Rider at the 2017 King's Cup Jet Ski World Cup in Pattaya, Thailand. Don't miss extensive coverage of the 2017 Jet Ski World Cup. [..]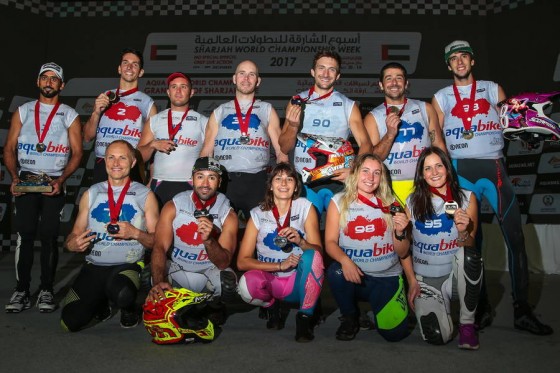 Wednesday, 20 December, SHARJAH (UAE): Sharjah served up a fitting finale to close out the 2017 UIM-ABP Aquabike World Championship, with today's final Moto deciding the Sharjah Grand Prix winners and the event closing with the crowning of the world champions.
It was a day for champions with Yousef Al Abdulrazzaq, Quinten Bossche and Emma-Nellie Ortendahl reaffirming their status as worthy world champions taking the Sharjah titles in Runabout and Ski. [..]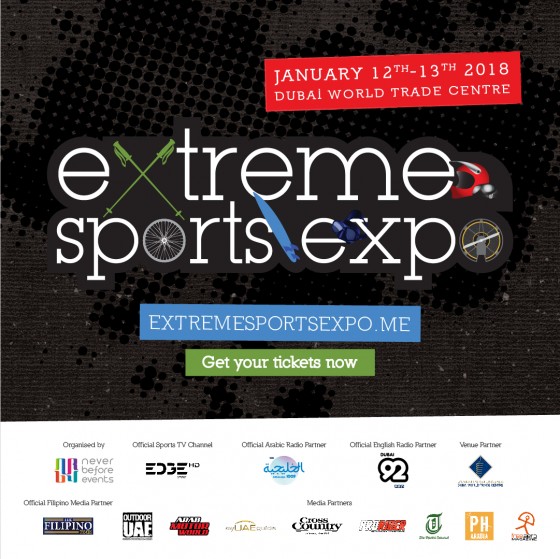 Action sports & outdoor adventure fans listen up! The Extreme Sports Expo takes place at Dubai World Trade Centre, January 12 & 13, 2018 featuring action sports across land, sea and air! For more info visit www.extremesportsexpo.me @extremesportsexpo #ExtremeSportsExpo #ExtremeSports#ActionSports #Dubai #MyDubai #xdubai
Like, Tag & Share!