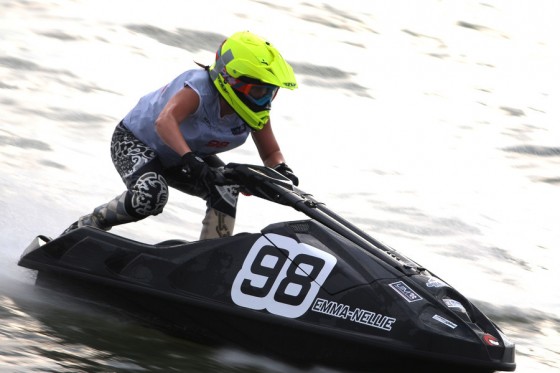 AKERBLOM, ARMILLAS AND ORTENDAHL QUICKEST IN QUALIFYING IN SHANGHAI
Friday, 23 September, SHANGHAI (China): Lars Akerblom, Nacho Armillas and Emma-Nellie Ortendahl each grabbed the upper-hand for tomorrow's first of two races at the UIM-ABP BUND Holding Group Aquabike Grand Prix of Shanghai, after posting best times in their respective categories in Runabout GP1 and Ski GP1 in official qualifying.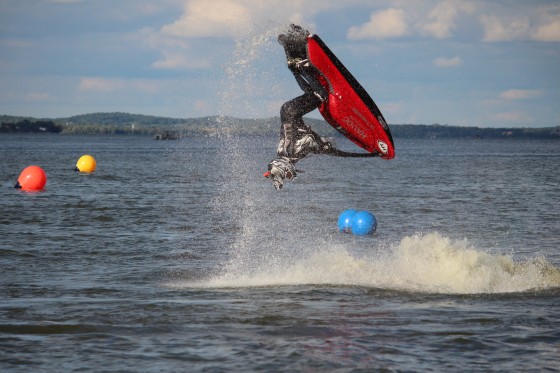 Wreaking Havoc
Twangled, the makers of the Backie Chan and Brawler jet ski hulls, has done it again. Twangled has acquired all of the molds and assets relating to the world famous Havoc hull. A prototype version will debut at this year's Pro Watercross World Championships in Naples, Florida – September 21-25.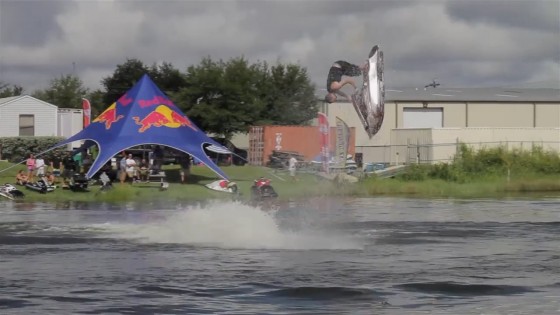 Online release of the the recap video from East Coast Round of IJSBA US Freestyle Championship.
USFC TV Media is bringing you recap video from East Coast Round of IJSBA US Freestyle Championship.
This first of it´s kind freestyle only event on the east coast of the USA, took place in Revolution Cable Park in North Fort Myers, Florida at the end of August. Check out the video full of tricks and interviews with freestyle athletes.
Enjoy!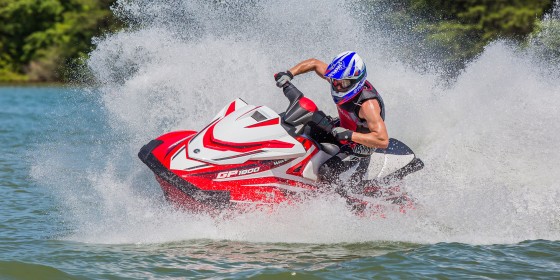 INTRODUCING THE YAMAHA 2017 WAVERUNNER LIFESTYLE!
By: Peter Ratti
Photos: Yamaha, Cathy Ratti
Yamaha WaterCraft introduced its first WaveRunner 30 years ago and the fun, excitement, and innovation has been non-stop ever since. Pro Rider Watercraft Magazine recently had the privilege of attending Yamaha's presentation of new watercraft for 2017 at beautiful Lake Oconee in Central Georgia. Several new and exciting Personal Watercraft (PWC) models were introduced to cover both ends of the price/performance spectrum for 2017.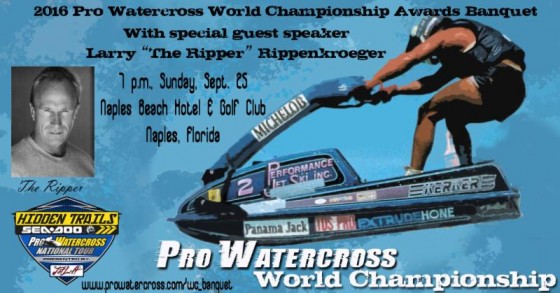 Look who's coming to dinner…
Inspirational, indomitable and influential, Jet Ski legend and stuntman Larry Rippenkroeger will join Pro Watercross for the 2016 Pro Watercross World Championship Awards Banquet and Ceremony in Naples, Florida, on Sept. 25.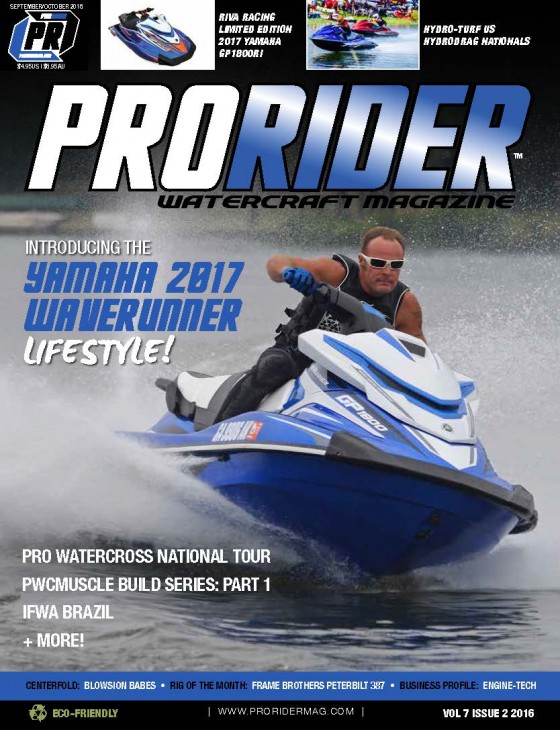 Pro Runabout Racer Brian Baldwin and Yamaha WaveRunners GP1800 to be featured on the cover of the 2016 September/October print and digital issue of Pro Rider Watercraft Magazine!
Pro Rider Watercraft Magazine is proud to present the annual 2016 September/October print and digital World Finals issue! This year's September/October issue is bigger and better than ever before. You will experience the latest PWCs from top world manufacturers, custom ski builds, the world's best racers, freestylers and more! Pro Rider is also coming to you with an upgraded spine and special Riva Racing MaptunerX Gear Giveaway.
This issue the money shot goes to Yamaha and Brian Baldwin, three time Pro Runabout World Champion and seven time Pro Runabout National Champion. This shot was taken by Digital Marketing and Communications Manager, WaterCraft Group Yamaha Motor Corporation, USA and part-time semi-pro photographer, Andrew Cullen. The Pro Rider crew accompanied Andrew on board a brand spanking new supreme handling Yamaha 212 Series boat on Lake Oconee during the 2017 Yamaha Reveal to capture some amazing images of Brian cutting it up on their all new super high performance GP1800. When asked for his initial reaction, Brian, who's been racing and winning on Yamahas for years, needed little encouragement to demonstrate multiple high speed runs and had this to say, "This ski is awesome! The new hull turns like it's on rails but is a comfortable ride. It's super-fast and the ride system is killer!"