The first annual Coquina Beach Freeride experienced a successful kick off.
While some of the Prorider Crew were enjoying the unpredictable weather at the Hydro-Turf ProWatercross Tour, the rest of us attended the first annual Coquina Beach Freeride in Bradenton FL.  The turnout was great with approx. 40-50 skis showing up to support the gathering including Nick Foederer the promoter of the Daytona Freeride.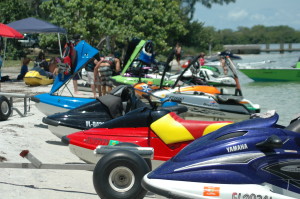 An array of skis graced the golden beaches including some old X2s, blasters and various stand ups.  It could not have been a better weekend to hold the event the weather was great and the waters blue and the beaches golden.
"I am thrilled with the turn out" stated Cody "We had a great time and managed to raise $600 for Angels for Lila Ruiz.  Lila's parents do a lot in the community." Said Cody Taylor, Freeride organizer.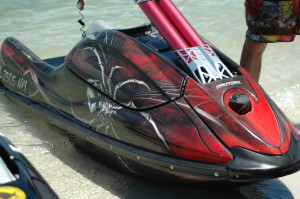 Lila Ruiz is a little girl who suffers from megacystis microcolon intestinal hypoperistalsis syndrome, a rare condition that affects 15 – 25 people in the country. Her condition affects her internal organs causing many trips to the hospital for care and high medical costs.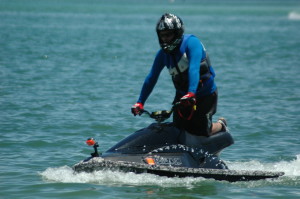 Many industry leaders sent goodies such as Blowsion, RIVA Racing, and Westside Powersports for the freeride fund raising raffle.
It was a good weekend with a lot of food, friends and fun to go around as well as some good works.  Thank you Cody for a good time and we look forward to the 2nd annual Freeride!