Its that time again! As tradition follows we are all going to get together at Pismo beach for a weekend of good times in the surf!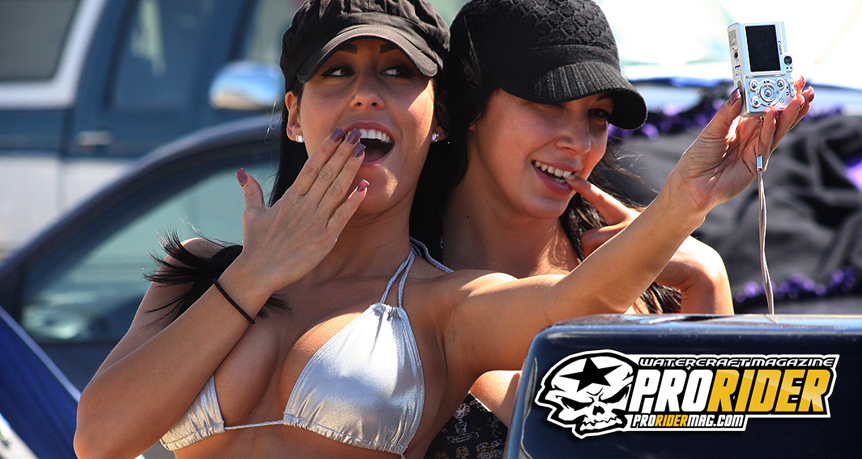 What!?
2013 Pismo Spring Break Freeride!
By Joey Morneault and Charlie Hustle Baker
Where?
Pismo/ Oceano Dune's
http://ohv.parks.ca.gov/?page_id=1140
From 101 Freeway take Grand Ave exit until you cross a set of train tracks that takes you to the beach entrance about 500 feet ahead. (see Map photo for a birds eye)
Grand Ave has everything from, Markets, 7-11's, Restaurants, Coin washes, Banks, Gas, and almost everything else you will need on the way in or out of the beach.
Entrances:
The Grand ave entrance is open from 6am to 11pm
If you arrive or need to leave late the Pier ave entrance is open 24 hours. (see Pier ave attached map)
Depending on the time of year this entrance is usually the most hard packed.
Don't forget to Air Down and or bring tow straps!!!
We have a hotel special setup for all of the people going to the freeride.
Quality Inn Pismo Beach
230 Five Cities Dr, Pismo Beach ·
(805) 773-1841
$55.00 a night
The quality inn has a huge Jacuzzi that is a game changer and a continental breakfast that is pretty darn good.
Last spring freeride we has about 25 rooms and expect to take up more space this year.
Safe parking, close to freeway and shopping.
IMPORTANT INFO: Make sure you say that you are with the X-H20 FREERIDE when you are booking the room so you can get the special rate.
http://www.qualityinn.com/hotel-pismo_beach-california-CA483?sid=xWOJrg.Y5jgHgg6pi.6
Camping:
Through www.Reserveamerica.com you can pre order your camping passes for $10 a night. Pre purchasing tickets seem to make it a much more less questions asked entry to the beach for all the gear and shenanigans we tend to bring in the back of our trucks/ trailers.
The location is actually considered the Oceano Dunes. The Direct link to Oceano Dunes reservations for our weekend is here http://www.reserveamerica.com/campin…65&search=site
Pismo is well known to be BLOWN out. Pismo can also be very nice weather but it never hurts to prepare for cold and heavy winds blowing constantly from 11am to 7pm.
Tents:
• Stake or sand bag em down!
• Dig a burm facing the wind and throw a tarp over the top of your tent anchoring it down with the weight of the sand burm to deflect the wind and morning dew that will soak your tent.
RV's/Trailers:
• Please keep an eye out on arrival park in a semi circle with other RVS to help block the wind for the party in the center!
• You will make plenty of friends with a place to hang out, shower, or use your bathroom.
• Want to rent an RV? These people deliver on the beach!
http://www.luv2camp.com/
Quads/ Sand toys:
• Have legit registration
• Must have a flag whip and helmet to ride around even "in the campsites"
• Pismo Sheriffs are quick to issue and investigate possible DUI's so have fun but be cautious.
• 15MPH on the sand highway in front of the camp across the whole beach.
What will be going on and who will be there?
• People will be in or out of the water riding the gnarly to mellow Pismo surf. It is quite possible high winds will come through anywhere around 11am-2pm and not lighten up until about 6-8pm. Most people hop on their quads and dirtbikes and demolish the sand dunes 100 yards behind from the campsite.
• There are a few out houses along the campsite other than that bring an RV or make friends with people who have one.
• Please BRING FIREWOOD to pitch into the community bonfire because pismo does get pretty dark and chilly at night.
• As the tide comes up move your stuff. It makes us look like weirdos when nobody can drive down the beach. The last thing we want is to draw attention to us (including the rangers) because they have to weave between ski's and cars parked too low. Try to leave room for 2 rows of traffic to drive through thanks
These are a few details I can think of off the top of my head, please feel free to post it up here so I can add it.
More information to come as things get confirmed!!
—Some extra info from Charlie Hustle —
PLACES TO STAY (if you're not camping on the beach)
Since Pismo is a tourist destination, plenty of lodging exists in all categories of cost and class. A half-block from the pier is the economical Surf Motel (250 Main St., 805-773-2070 or 800-472-7873), featuring a heated indoor swimming pool and an outdoor sun deck. Equally close to the surf is the Beach Comber Inn (541 Cypress St., 805-773-5505). For those of you who seek out the hotel chains for comfort and consistent price, there's always the faithful Motel 6 (860 4th St., 805-773-2665). An unobstructed view of the pier's south side can be had from the Sandcastle Inn (100 Stimson Ave., 805-773-2422). The Sea Gypsy Motel (1020 Cypress St., 805-773-1801 or 800-592-5923) is another one of those concrete monstrosities when viewed from the water, but offers a stellar surf check vantage point when you're cozily tucked inside of it. Other such beachfront eyesores can be discovered at www.classiccalifornia.com/lodging and http://new.centralcoast.com/. Of course, you have the option of camping. The Pismo Coast Village R.V. Resort (165 S. Dolliver St., 805-773-1811) has 400 R.V. sites with full hookups, laundry, a store and swimming pool. The 103-site Pismo State Beach North Beach Campground is 300 yards from the ocean, separated by sand dunes and eucalyptus groves. Adjoining the Ocean Lagoon to the east and Pismo Beach to the west, the Pismo State Beach Oceano Campground has 82 campsites (42 of them with trailer hookups), showers, restrooms and a couple of cool little hiking trails. For reservations and info about both state beach campgrounds, consult www.parks.ca.gov or call 805-489-2684. If you're bringing kids, they'll love the playground at Oceano Memorial County Park, featuring 64 campsites and picnic areas around the Oceano Lagoon (805-549-5930). If you want to sleep in a hostel, motor inland a ways to San Luis Obispo, where you'll find Hostel Obispo ($15/night) at 1617 Santa Rosa St., 805-544-4678).
THINGS TO DO (besides freeride – hey, ya gotta keep your better half happy sometimes too ya know)
The pier is wheelchair accessible and has a concession stand, bait sales and fishing equipment rentals. The sprawling sand dunes of Pismo State Beach are often used in movies and television shows and are pretty cool for horseback riding, picnics, hiking, guided nature walks and camping. By and large, Pismo Beach is known as the "Clam Capital of the World." Log on towww.classiccalifornia.com/clamming for all the info. Four-wheel ATV riding on the dunes around Oceano can be fun, too, although widely frowned upon by environmentalists and dune lovers. You can rent ATVs from B.J.'s ATV (805-4815411) and Arnie's ATV Rentals (805-473-1610). For something equally motorized but unique in its own funny way, you can embark on a Hummer Beach Tour (805-481-9330). For all you Pac-Man freaks, there's a full arcade in the Typhoon Family Entertainment Center (805-773-8604) and bowling is available at the Pismo Bowl downtown (805-773-2482). You and your sweetheart can ride horses along the beach and in the dune area. Rent the animals in Oceano from Silver Spur Livery Stables (805-489-8100). If none of this sounds appetizing, you can always go head-banging. Pismo Beach remains the hessian capital of the world.
SURF SHOPS
Step into Moondoggies Beach Club at 781 Dolliver St., 805-773-1995; Pancho's Surf Shop at 181 Pomeroy Ave., 805-773-7100 or Pismo Beach Surf Shop at 231 Pomeroy Ave., 805-773-0134.
Splash Cafe (chowder rocks almost as hard as Mom's)
197 Pomeroy Ave
Pismo Beach, CA, 93449
(805) 773-4653
Jocko's Steak House (a longtime family fav – simply mouth watering)
125 N Thompson Ave
Nipomo, CA, 93444
(805) 929-3565
Bernardo's Ice Cream in old towne Arroyo Grande – blows Cold Stone Creamery away.
Klondike Pizza
104 Bridge St
Arroyo Grande, CA 93420
(805) 481-5288
Another must-have every time I'm in town. This is what I ask for for birthday dinners, lunches with coworkers, or casual dates…. My favorites are the veggie on white sauce, roadkill on either sauce, Hawaiian with garlic on white sauce….Garlic cheese bread is to DIE FOR – yummy sandwiches burgers & salads too. Ooh… The things i would do for a slice (or 2) right now…. My mouth is watering just thinking about it.
Another killer Pizza place which is closer to the beach and has excellent Italian food to boot is Paisano's Pizza & PastaPaisano's Pizza & Pasta
1301 W Grand Ave
Grover Beach, CA 93433
(805) 474-1000
These are FREE sites where you can check for surf conditions before you go.
http://www.surfline.com/surf-report/…ach-pier_5065/
http://swellwatch.wetsand.com/#place…ht_none_Sat_-1
http://www.surfermag.com/surf-report…CA (SB/Ventura)