progressing in 2014 and for many seasons to come, with the longevity of the Tour and our sport in our mind's as we move forward building the Hydrocross Tour into something great.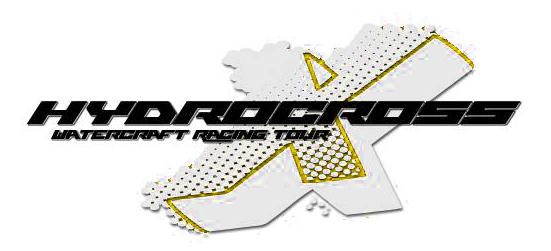 We will be looking to one of the most successful models we have to emulate… Supercross. Brad and I are looking towards their success, and starting in 2014 we are taking steps towards implementing the start of this transition.
We will be moving from the traditional watercraft racing we all know and love into something we feel will make the Hydrocross Tour both a unique and exciting series.
Towards this end, we will continue to put on great races for participants, move towards transitioning the appeal of the sport from friends, family and hard-core fans to something with a mass appeal, begin to cater to "Lifestyle Sports Enthusiasts" as well as racers, and begin to wrap this all up in a packaged format that makes for EXCITING TV!
Although we are limiting the number of races for the 2014 season and focusing on fewer events, all races will be held in locations that are committed to rolling out the "red carpet" for watercraft racing, the racers and fans. This will make for great events in 2014.
Below is a brief outline of some of the changes we will be implementing to start off the 2014 season, just to give everyone an idea of what you can expect at the end of May 2014 in Tavares, FL.
1. The racecourse will be laid out as a racetrack on the water rather than a traditional buoy course. By doing this, it is our goal to create a course that is visually appealing to spectators from the shore, visually appealing through a video lens, more easily understood by racers, creates limits to the course structure and create more lines. (Please see the attached picture as an example)
2. We will help promote and have specific classes geared towards our title sponsor's new entry-level watercraft… the Sea-Doo Spark. It is our hope that this exciting and fun little runabout will create an influx of new blood into our sport. Last season we were the only tour that had a Junior Runabout Classic class. For 2014 we will be adding classes for both Juniors and Adults with a STOCK Sea-Doo Spark in mind.
3. In 2013 we cut the number of available race classes down from those what the IJSBA has on the books. For this season we will be doing the same again. The goal is to get more racers on the starting line on similar watercrafts at one time. This will help to make our races visually appealing and exciting for both the spectators and racers alike. Classes will include Ski, Sport, Spark and Runabout (including true stock classes similar to other Florida race series,) Junior, Amateur and Pro. We are still in the process of deciding which classes we will be offering and official class list will be released soon. If you have any suggestions or questions please contact us asap.
4. For 2014 we will be reformatting the Saturday/Sunday motos to something closer to the IJSBA National Tour that caters more to the Pro classes and the Sunday show. As our sport grows we will have to have a moto system in place that lends itself to qualifying heats, and motivates riders to work to move up through the amateur ranks to the Sunday Show.
5. Part of our attention this season will be on video of each event and production of a post race show. Videos will be divided into sections featuring the Premier class races and Sunday Show, Amateur racing highlights and a STRONG focus on the lifestyle aspect of each Hydrocross event.
The Hydrocross, Watercraft Racing Tour will be implementing these and other changes to move us towards our long-term vision and goals. These goals include securing the Hydrocross Tour as a unique and exciting racing event for participants, and starting the focus on drawing spectators into the "Watercraft Racing Lifestyle." By creating an event that has mass appeal, we intend to attract the "Lifestyle Sports Enthusiast" to our events to watch the great racing the watercraft world has to offer!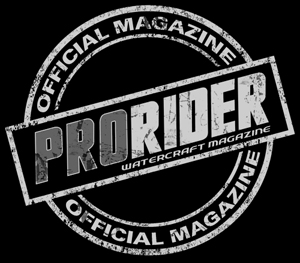 2014 Hydrocross, Watercraft Racing Tour Schedule:
1. May 31-June 1                 Tavares, FL.
2. July 26-27                         Hudson, FL., Pasco County
3. September 6-7                TBA
Please feel free to contact Brad or I with any questions… prohydrox@gmail.com
We will be updating both our website and Facebook page with details as they unfold.
As of this release…
2014 Title Sponsors: Jettribe, Sea-Doo/BRP
2014 Supporting Sponsors: PWC Muscle, Exotic Signs
2014 Official Magazine: Pro Rider Watercraft Magazine 
Brad and I are stoked to announce that the Pro Rider family and pro Rider Magazine has joined us again for the 2014 Hydrocross Watercraft Racing Series as our official magazine! Thank you guys for all the support… You guys rock!
Thank you, the racers and our sponsors for the support… we are looking forward to a great year of racing!
Brad and Brent