30 days remain until the 2015 European Freestyle Championship kicks off in So'Fun Village, France. Get your entries in now and don't miss one of the best European Freestyle series of the year!
For more information, refer to the poster below or visit European Freestyle Championship online at:
www.PWCFREESTYLE.eu
www.facebook.com/PWCFREESTYLE
www.youtube.com/PWCFREESTYLE
www.vimeo.com/PWCFREESTYLE
official hashtag: #EFC2015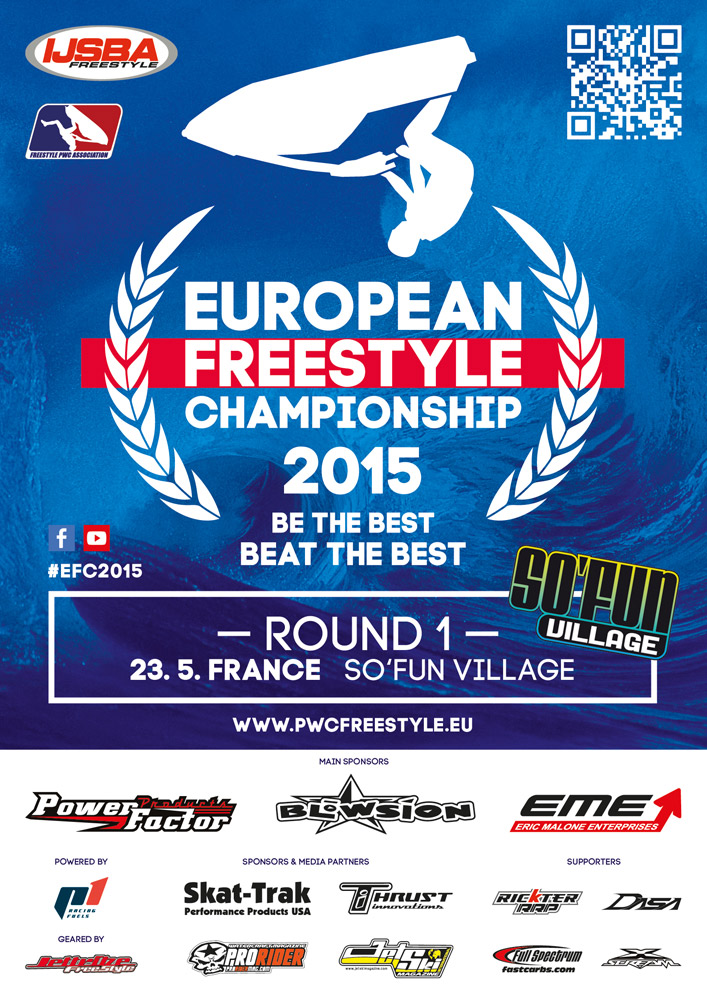 Like & Share!