The Orlando Watercraft Riders (OWR) successfully pulled off the 4th annual Denise Bohland Memorial Poker Run and PWC ride last weekend. Denise was an avid jetski rider and loved spending time with her friends on the water. It is obvious that her life had a positive impact on many people and that she was well loved.
Denise passed away when she lost her battle to Pancreatic Cancer and so in her memory, the OWR and surrounding jet ski clubs started the Denise Bohland Memorial Poker run.
By Michelle Petro and Ken MacDonald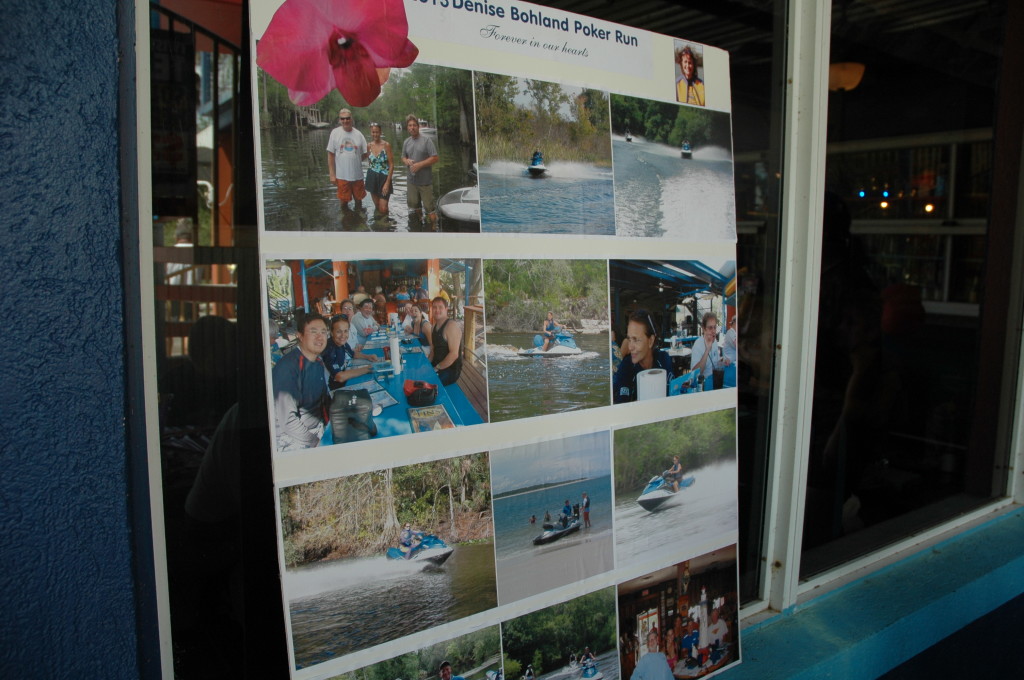 Saturday, Sept 7th the group got together and enjoyed a ride up the Ocklawaha River, FL which happened to be Denise's favorite ride.
On Sunday, Sept 8th and what would have been Denise's birthday; the charity poker run had been organized to benefit the Purple Stride Pancreatic Cancer Action Network in her name.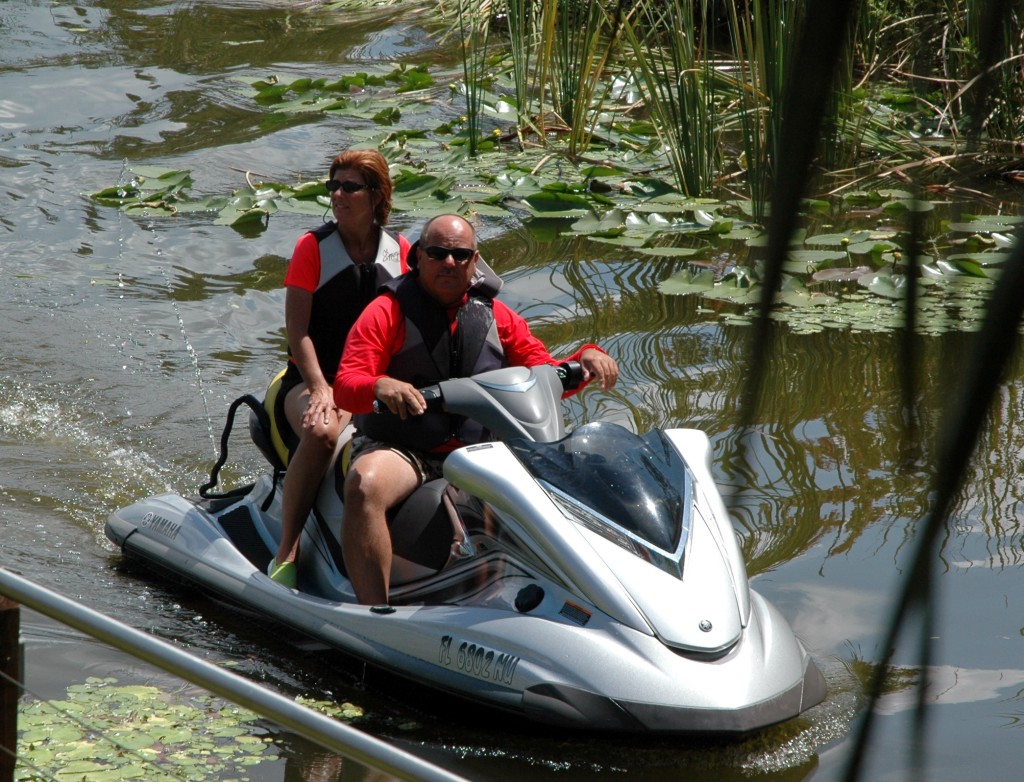 Approximately 60 PWC and 100 poker hands were purchased for the weekend. Riders left early Sunday morning with a list of questions that needed to be answered as they made their way around the run.
Poker Chips were handed out at each stop to ensure the riders actually hit their marks. The poker run covered approximately 60 miles along three of North Central Florida's many lakes. (Lake Eustis, Lake Harris and Lake Dora)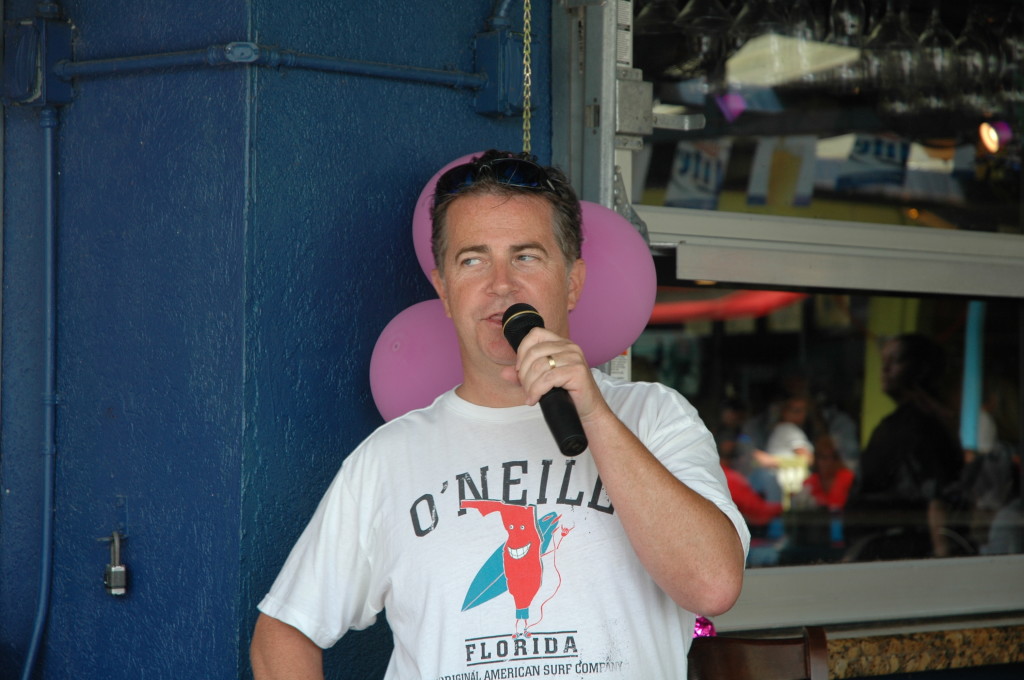 Jason Overton was one of the first few riders to come back to the Hurricane Dockside Grill in Tavares with poker chips in hand and his questions answered. "The whole ride was great." Jason said. "It took about 2 hours to complete."
With the poker hands and raffle tickets sold, the event raised $2100.
The money will go to the OWR Team that will be taking part in the Purple Stride event this November. So there is still time to make a donation to the Orlando Watercraft riders for Denise team. Donations can be made via the Purple Stride site: www.kintera.org/faf/home/default.asp?ievent=1070657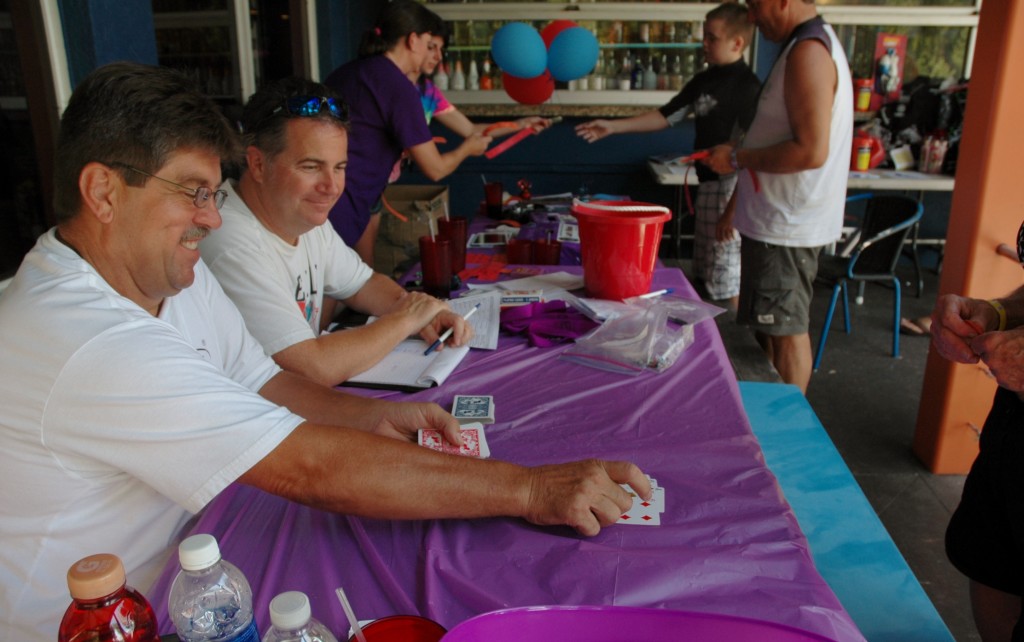 Raffle prizes were donated by various local businesses. Seminole Power Sports donated a lot of raffle prizes, including life vests, gloves and various other jetski type paraphernalia. Watercraft Super Store, Magnum Industries, AWA, Q4 Services and Cycle Springs Power Sports also contributed prizes to the event. The main prize of $150 gift certificate and various jet skiing goodies was won by Jennifer and Terry Hobbs. OWR would like to thank all businesses that contributed prizes to the event.
The turnout was great and the event was well organized. The weather could not have been better. The Prorider crew is very happy to be a part of the event and to show our support. We are looking forward to being involved again next year and we will expect an even bigger turn out!
watercraftriders.com
www.kintera.org
seminolepowersports.com
www.watercraftsuperstore.net
www.cyclespringsonline.com
www.awahq.org