The P1 AquaX has been very successful in bringing new blood into the sport so we decided here at Prorider to shed some spot lights on some of the newer faces to PWC racing.
Alex Holguin is not a stranger around PWC. He has messed around with watercraft for quite sometime but his first experience with watercraft racing was in 2013 when AquaX launched here in the USA.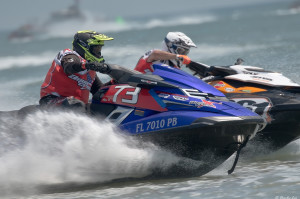 Home town:  Orlando FL
Age: 41
Nationality: Columbian
Race Number: 73
PR: When did you start racing?
AH: I started racing in 2013. My first race was AquaX Cocoa Beach. Where I barely finish Saturdays 15 min race.
PR: What brought you into the world of PWC racing?
AH:  y friends and I saw an AquaX race and thought it was awesome to be able to race stock jetskis. I convinced a couple of friends and we decided to enter AquaX and fell in love with the concept.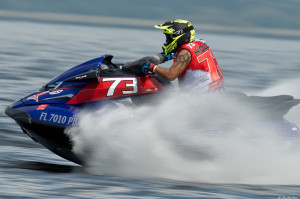 PR: What make and model watercraft do you race?
AH: Yamaha FX SHO
PR: What do you do to keep in shape and fit for your racing schedule?
AH: I don't do as much as I should but last year I started training at home and doing a lot of cardio to build up endurance which is key. I also try to ride as much as possible between races.
PR: What are your plans for the 2015 race season?
AH: For the 2015 season I plan to race AquaX USA and improve on my 3rd place finish from last year. I would also like to race a few other events.
PR: What do you do when you are not racing? Do you have any other hobbies?
AH: When I'm not racing I'm usually doing something else with jetskis like helping my friend build and tune them.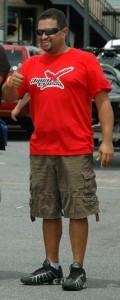 PR: Who do you see as your biggest competition going into 2015?
AH: Going into 2015 I believe my biggest competition will be Eric Lagopoulos if he decides to stay in the 250 class. If not Maikel Gonzalez, Sean Hagen and RonJon will be strong competition along with Ken Moore if he decides to come back.
PR: Is there anything you would like to add?
AH: I think the 2015 race season will be the best one yet and I believe we will have more racers competing.  I would also like to thank my 2015 sponsors: SPY, ODI grips, Lucas Legion, Shorai Power Batteries, Rynopower.