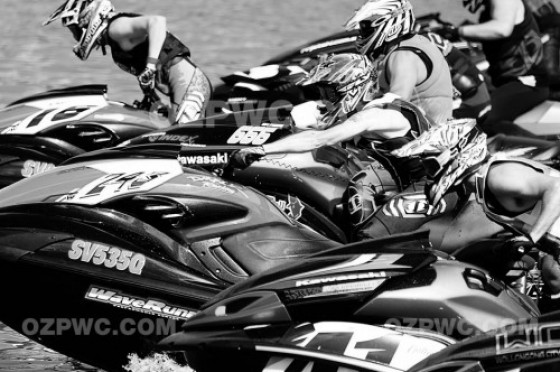 Last weekend round two of the Jettribe AJSBA National Watercross tour was held on Sydney's Botany Bay in Sans Souci.
Images by ozpwc.com
This popular watercraft racing location is rich with AJSBA competition history and this event drew many top names in Pro level runabout racing. With a round  one victory in Western Australia, Masterton entered this round with the points lead however the competition in Sydney was tough.With the late announcement of the 2014 racing calendar, James has been riding a platform known as the Sydney Sea-Doo Performance RXPX300, a performance upgrade offered to customers from dealership, Sydney Sea-Doo.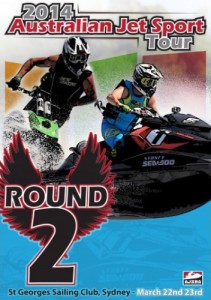 After four grueling, 10 lap motos, James' charge from behind attitude saw him take the second step on the podium, as he failed to run the pace of multiple Pro Open champion and fellow BRP/Sea-Doo sponsored rider Anthony Antees. " I was actually pleased with the result this weekend, I am pumped to have all our top riders and Pro Open boats on the start line again…. It makes both racing and the results more satisfying. Hopefully when my factory skis are ready for the finals I can give Antees a good battle for the top spot".
Next event on the calendar is this coming weekend, Sunday March 30, round three of the AJSBA championship in Redcliffe, Queensland.
PRO RUNABOUT FINAL RESULTS
1st. Anthony Antees
2nd. James Masterton
3rd. Paul Leven
4th. Rob White
5th. Brendan Boyd
www.ajsba.org.au