Pro Riders own Pit Bull Michelle Petro & Photographer Danielle Gavagni are on the case at the first ever P1 AquaX race in Daytona! Michelle reports that the surf was GNARLY with 8 foot swells.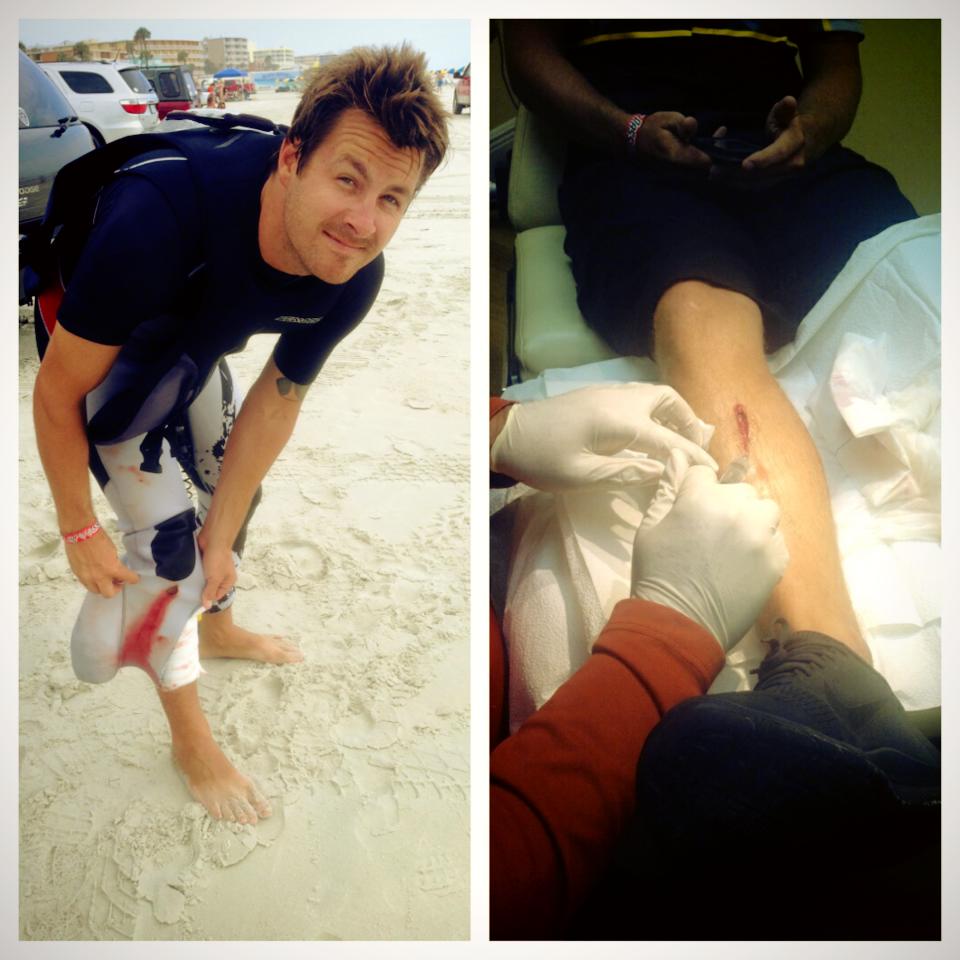 The rough conditions even took out Cody Hawkins before racing started with a nice gash on his right leg. "Not the way I wanted to end the day, but it could always be worse. Time to recover and get ready for closed course racing in July. Thank you Aqua X series for having me for the short amount of time I could attend." Stated Cody.
Eric Lagopoulus claimed the first moto in the 300 class, and Ron Levy AKA Ron Jon won the 250 class.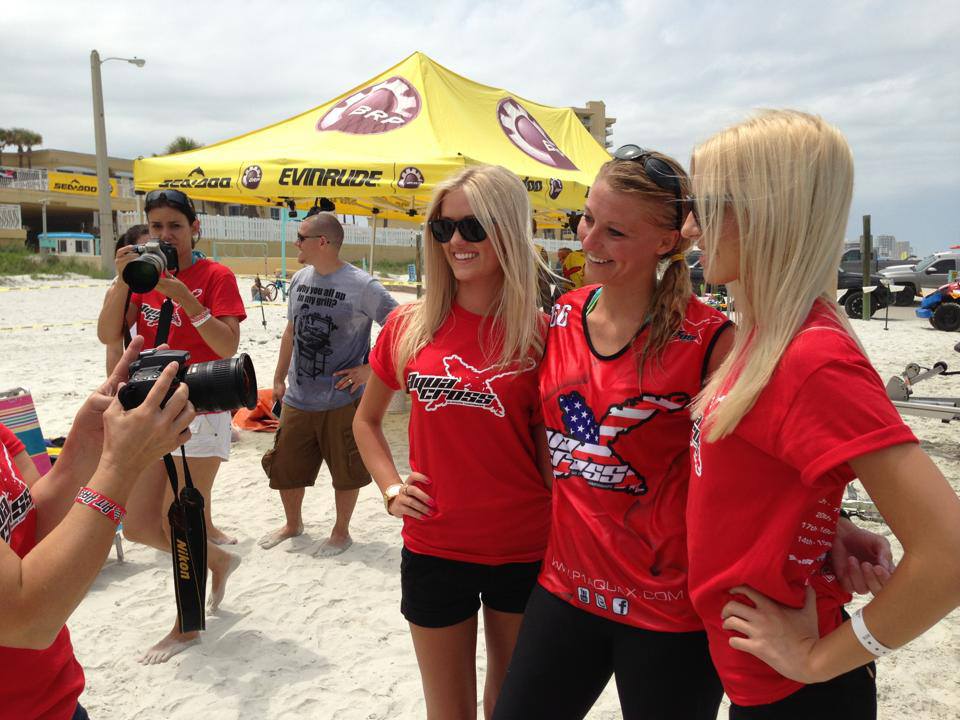 Props to the only girl racing in her first ever race Ashley Sponaugle! Ashley went swimming a couple times but is ready for more.
Michelle says the first day of AquaX Daytona was a huge success with lots of excitement for the spectators. Stay tuned to ProRiderMag.com for a P1 AquaX press release coming soon, and more reports tomorrow.
Thanks to AquaX and Cody Hawkins for the quik pics