What an amazing event this past weekend was. Everyone and everything was great. I would like to first thank SeaDoo BRP for supporting the series. Tim McKercher and Cody Hawkins have been a great support. Thanks going out to FLY Racing for sending us the certificates to assist the racers purchase gear and for the goody bags for me to stuff. HydroTurf, Watercraft Superstore, SBT and Prorider for the goodies I was able to stuff into the bags.
Exotic Signs saved the day by sending some loose numbers which were used by a few of our racers that were in need. (Paul, you are a rockstar Thank you!)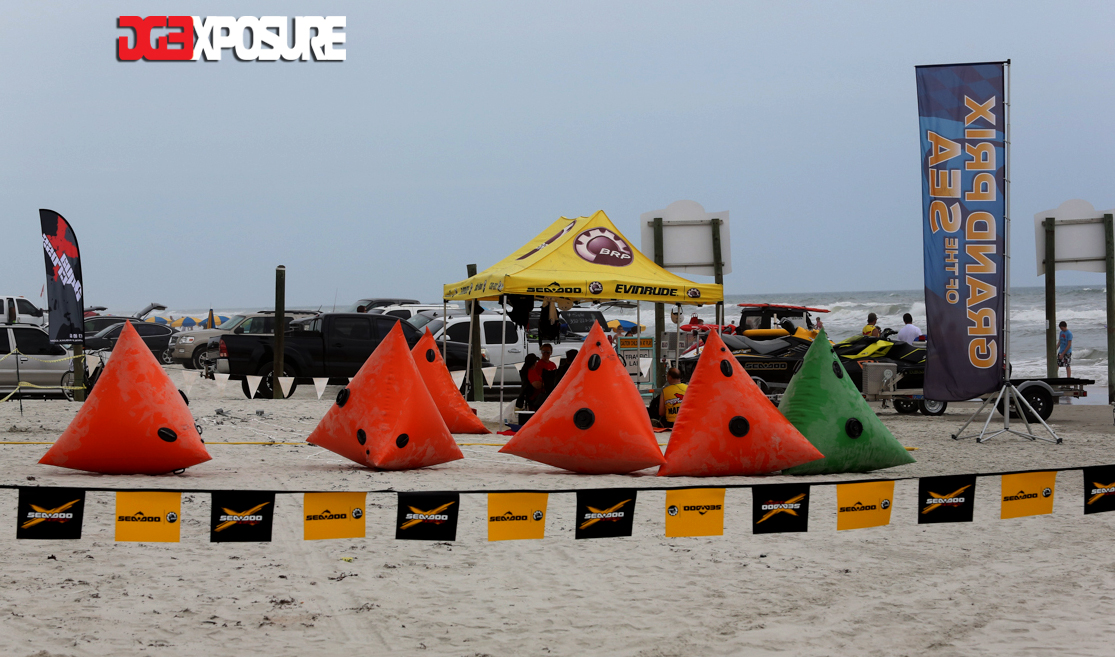 Al Dukes and the staff at the Plaza Resort and Spa were very hospitable. We ran them through the ringer and they were still smiling at the end of the weekend. Come to think of it, they could have been smiling because we were leaving…hmm.
Azam Rangoonwala, Lisa Barsby, Jim Goodchild, James Goodchild and Glyn Ovens (mae fy dyn o famwlad) were phenomenal to work with. They are totally top notch and a lot of fun. Thank you for the opportunity to work with you guys. I am looking forward to Pahokee FL in July.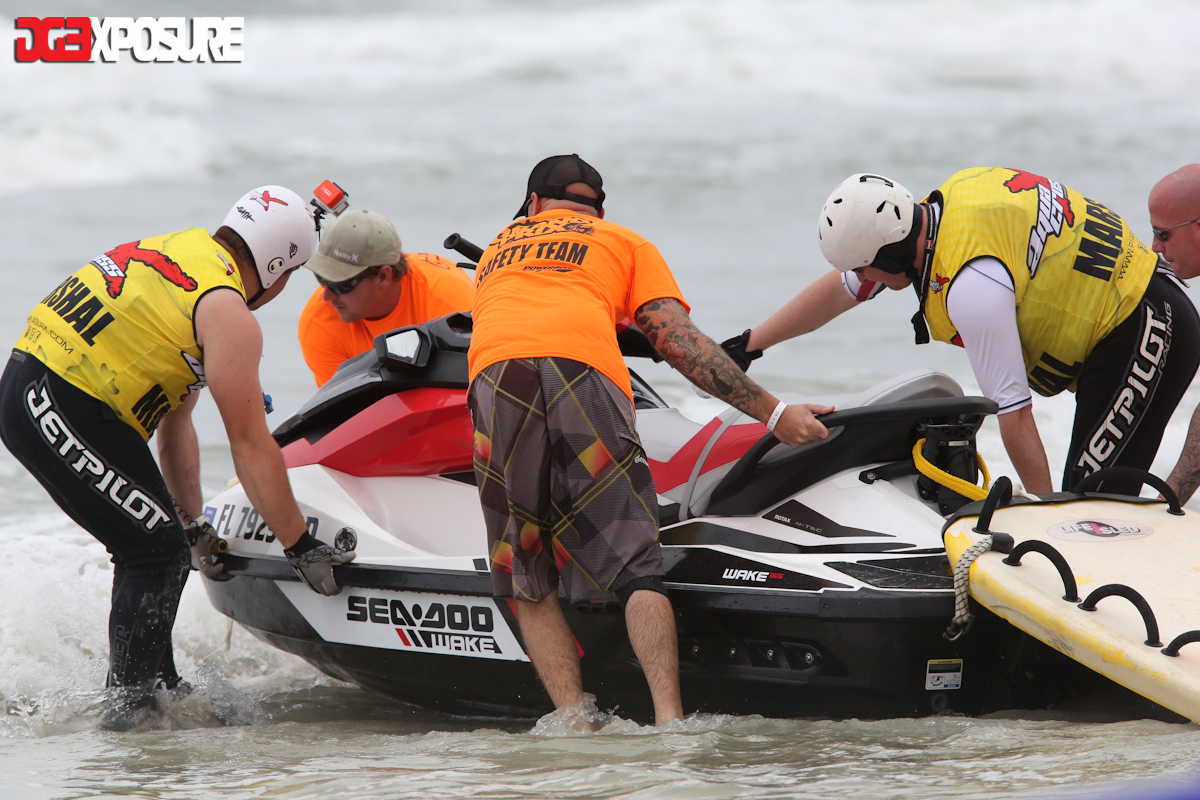 Glyn Ovens, head marshal, ran a tight ship and I was totally impressed with his leadership on the water and in the pits.
Mark Austin and his medical / Safety staff were on hand and ready to jump into action in a heartbeat. Mark also managed the pit area and did a great job.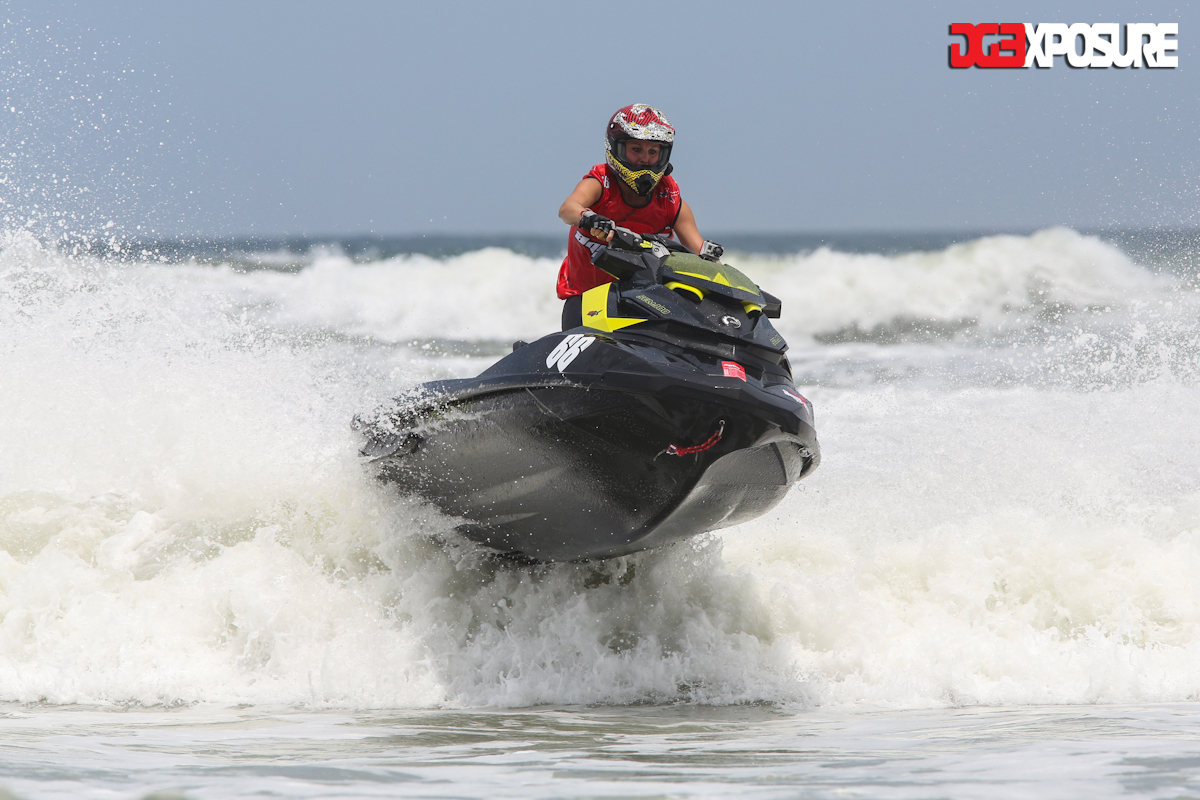 The racers were amazing I know they were totally beat up by the 6-8 foot waves that were crashing in but they all battled on and no one backed out. Ashley Sponaugle really did impress me. This chick is tiny but she handled that Rxpx like it was nothing and although she was bruised and battered she did not throw in the towel. She is currently the only lady racing this series and is totally hardcore for sure!!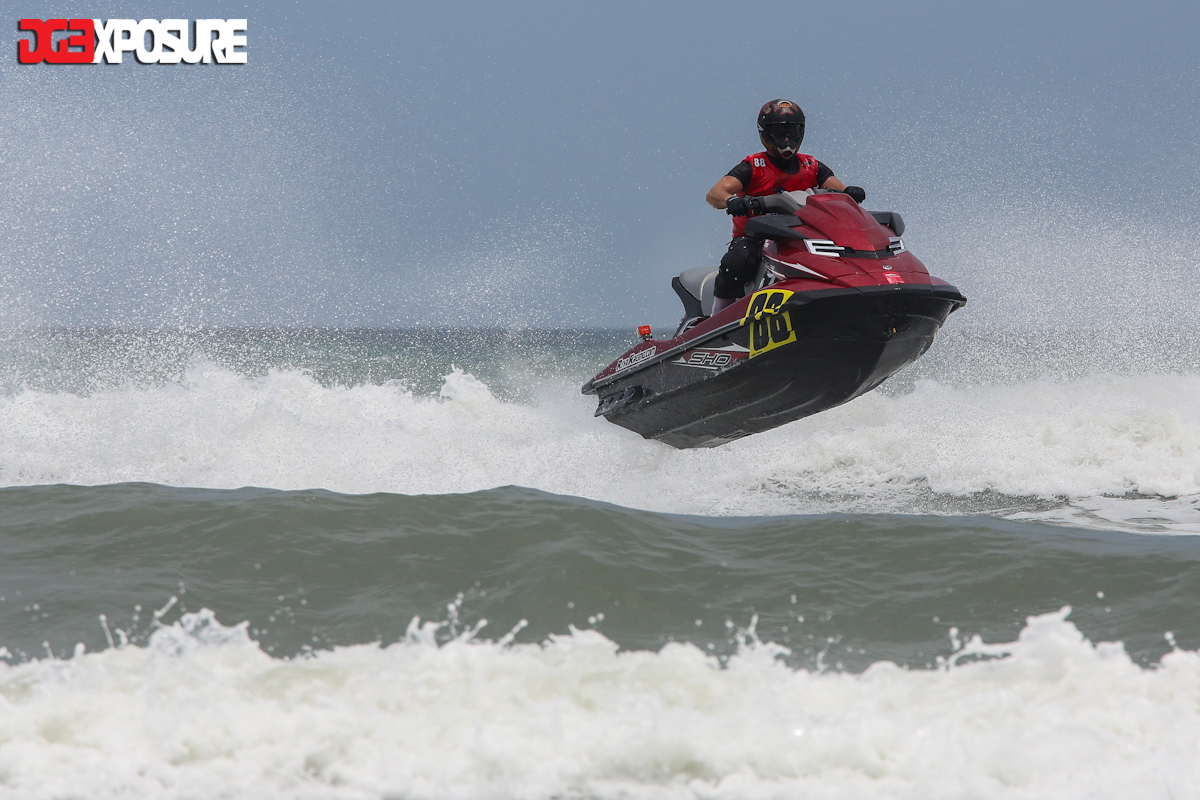 Ron "RonJon" Levy took the win in the 250 class and was chasing Eric Lagopolous in the 300 class like it was no one's business. Ron Jon's fastest lap time was 1.03 and 56.35mph and Eric was right around 1.01 and 58.32 mph. There was roughly a 2 second difference in time but 50HP difference in class. Ron Jon is simply an animal and one to watch during the season. Greg Broche was a late entry and took the 2nd place podium in the 250 class. Check out Greg's dismount footage on the P1 AquaX usa facebook page, pretty spectacular! Sean Hagen placing 3rd. I noticed Sean would slow down when coming up to a fallen racer to make sure they were ok before racing on. He showed great sportsmanship.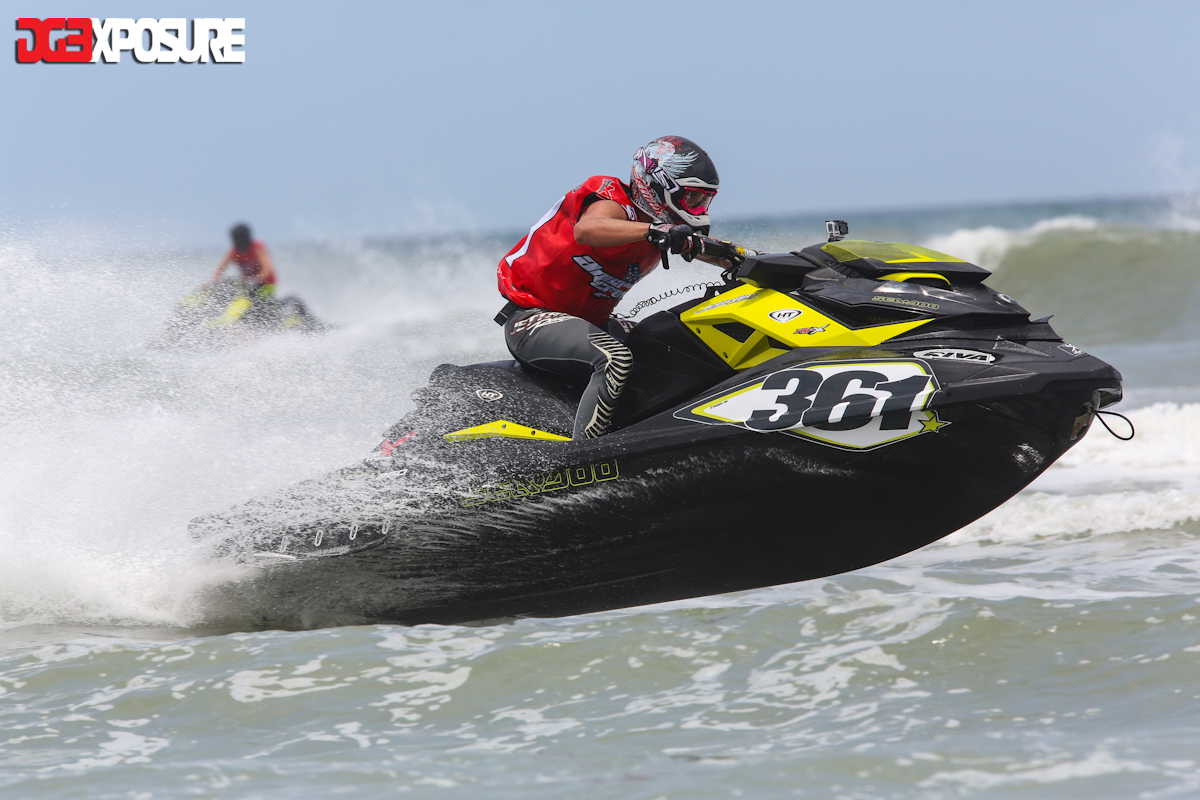 Eric Lagopoulos took the win in the 300 class and also took home the AquaX cup. His racing experience definitely paid off in the conditions. Eric raced flawlessly although some of us would have liked to see how his swimming skills were compared to his racing skills. I guess we would have to wait for the next race for that.
Kevin Wassum put on a great show placing 2nd in the 300 class. He went swimming a couple of times with some pretty spectacular dismounts but managed to maintain his place on the podium. Jeff Thornton placed third on his brand new right off the showroom floor Kawasaki Ultra 300. This race Jeff was just getting used to the boat so as the series moves along I am sure we will see some serious battles going on in this class.
All in all a great weekend but our sights are no focused on the Pahokee race in July. If you would like more information on racing this series, please visit P1AquaUSA.com You will find the rule book and entry forms plus you can see the racer bio pages we are building for our racers. If you have any questions you can call or text Michelle Petro 352-572-8686
See you in the pits!
Michelle Petro
Thanks to AquaX and Pro Rider Snappah Danielle Gavagni for the amazing photos! DGExposure.com