AUTHORITIES have refused to issue a permit for the 2013 national jet-ski championships on the Gold Coast after the death of a young competitor in a horror crash last year.
---
The still grieving family of the victim, Victorian man Joseph Scaturchio, welcomed the move, saying it will "save lives".
But jet-ski officials have defended the sport's safety record and say the permit refusal will cost the Coast a significant sporting event.
Mr Scaturchio, 22, died during a high-speed collision with another competitor at the Australian Watercross Nationals on the Southport Broadwater last April. The championships were scheduled to be held on the Broadwater again this April but the newly formed Gold Coast Waterways Authority says it will not issue a permit.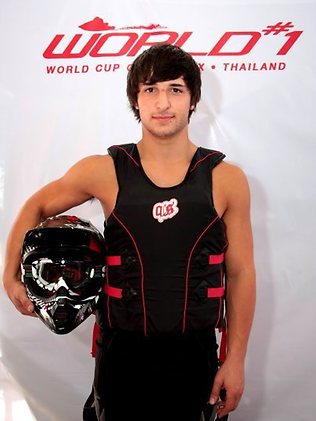 Acting chief executive officer Russell Witt said the fatal crash was still under police investigation and a report had yet to be handed to the State Coroner.
"We will await the coroner's findings before giving approval for personal watercraft racing in all Gold Coast waters," Mr Witt said.
"The safety of all participants in such events is paramount and we do not want to pre-empt any safety recommendations the coroner might make."
Mr Scaturchio's uncle, Elio Scaturchio, said the race ban would save lives, adding that the sport's safety precautions needed to be overhauled.
"These machines are getting too big and fast . . . they are 500kg and are quicker off the mark than an F1 car," he said.
"You can't have these machines running around in and out of buoys. We want racing to continue but not like this."
The Scaturchio family has hired Melbourne barrister David Galbally QC to represent them at the inquest.
"There needs to be an inquiry and the law needs to get tougher and tighter in respect to the way in which jet-ski riders behave themselves," Mr Galbally has said.
Queensland Personal Watercraft Club president Jordan Ross said Mr Scaturchio's death, while tragic, was the first in Australian jet-ski racing.
"It was a tragic accident . . . I don't know what more could be done safety-wise to prevent it happening again," he said.
"This was the first death in jet-ski racing. How many people die on motorbikes or cars?"
Mr Ross said the championships attracted about 150 competitors.
Link to article by Greg Stolz