Behind the Scenes with Blaster Jay
By: Blaster Jay
Photos: Shane Hood – Hood Imagery
Hi my name is Jay I'm from Greek Australian decent. My father is Greek, mother Australian hard working people. I grew up most of my life until 16, in a place called Coober Pedy. Coober Pedy is a town in the middle of Australia famous for being the largest producer of opals In Australia. Didn't do well in school at all just wanted to ride motorbikes and get out of the desert town.
At 16 ½ decided to leave my safe haven of Coober Pedy and my parents. I came to Sydney with my older brother to begin life, my adult life. Worked in various jobs, the first few years trained hard to be a pro fighter but didn't come together.
On an outing to the beach we saw a mate of a mate hurling through the surf performing tricks off the wave. As I had dirt bikes all my life my plan was to buy one but after watching the ski flying off the wave, I was mesmerised.
Months had passed and I had all but forgotten about this day. My mind was made up, I was going to purchase a motorbike, arriving at the seller's house I noticed he also had a jetski for sale, somehow and I still don't know why to this day fate I guess, I returned home with the jetski.
I rode that ski every day for 2 months after work, weekends, until it got dark, honing my skills, practising, and getting ready.
I had a regular crew I rode with, we rode every week. We heard of a competition in Wollongong where we could see if our shit was legit. Arrived, rode full of nerves and fear, managed to place 2nd, I was super stocked.
Many comps later and a change, it came when I met the former Cronulla crew, consisting of Butch and Cambo, this would change my career. At the time I was riding a slightly larger ski and the crew forcefully made me purchase a smaller purpose built ski, the wave blaster, which I and most of the best sit down riders in the world still ride and compete on. They were right and I quickly changed my riding style and together with gentle persuasion and the right ski I started learning some of the tricks I only dreamed of years before.
Years of riding, watching videos , researching, experiencing and playing in the surf shaped me and got me ready for 2014 one of the best years of my life.
2008 I won the Australian Title, which was a dream for me.
2013 Australia Day Penrith, A day I will never forget. We were hired to do a jetski stunt show with 2 others, Spoto and Adam. We rode, played ripped it up jumping skis in the river with the help of 2 wakeboards and best of all we got paid. We had the fun of our lives, mucking about the and there I knew what I wanted to do for the rest of my life.
Together with Spoto Adam and Ovey General Manager, we started 333 Riderz Co. A Jetski team who take our riding to the next level but we do it for fun and fun is what we do.
Competing loads, trips, riding, living just having fun wherever we are. Shane Hood the 333 official photographer and brother. Tim, Evan, Hakan , Nate and Pecko came after and that's the team who helped me achieve my dreams.
Now about my dreams and I have many, I think you need dreams a goal something to strive for.
One of the biggest was to compete in the world tour which travels to France, Portugal USA and other places.
I told the boys I was going to the worlds and they were stoked pushing me and helping in all ways.
First comp drove done to Melbourne rode well managed to secure 1st my thoughts were of Europe, France in particular.
Packed up the wife and kids and off to Europe we go. Landed in Paris and I can honestly say, without my family present I knew none of this would have been possible, relaxed a couple of days and headed over to the Montalivet Jetski camp.
Arriving in Montalivet seeing, being part of the biggest camp In the world was surreal. Seeing some of the world's best riders in front of me and they came up to me and knew who I was the biggest buzz ever. Sometimes we think we were so far away and can't make a difference and noones watching but believe me there watching just the same way you are.
Watching my competitors ride was mesmerising but I believe in me and I trust my instincts and my ability so I was ready.
Odds were against me skis were breaking down all around me but heat after heat I was praying and finally it was over.
After hearing my name I made my way up to the podium  thinking I was in 2nd place which I was super stoked, everyone was laughing and I had actually came 1st. What a buzz , this outback kid from Coober Pedy, with the closest of a wave 1000 km away had just won the biggest competition in the world a Jetski Freestyle Competition held in surf in France… boo ya.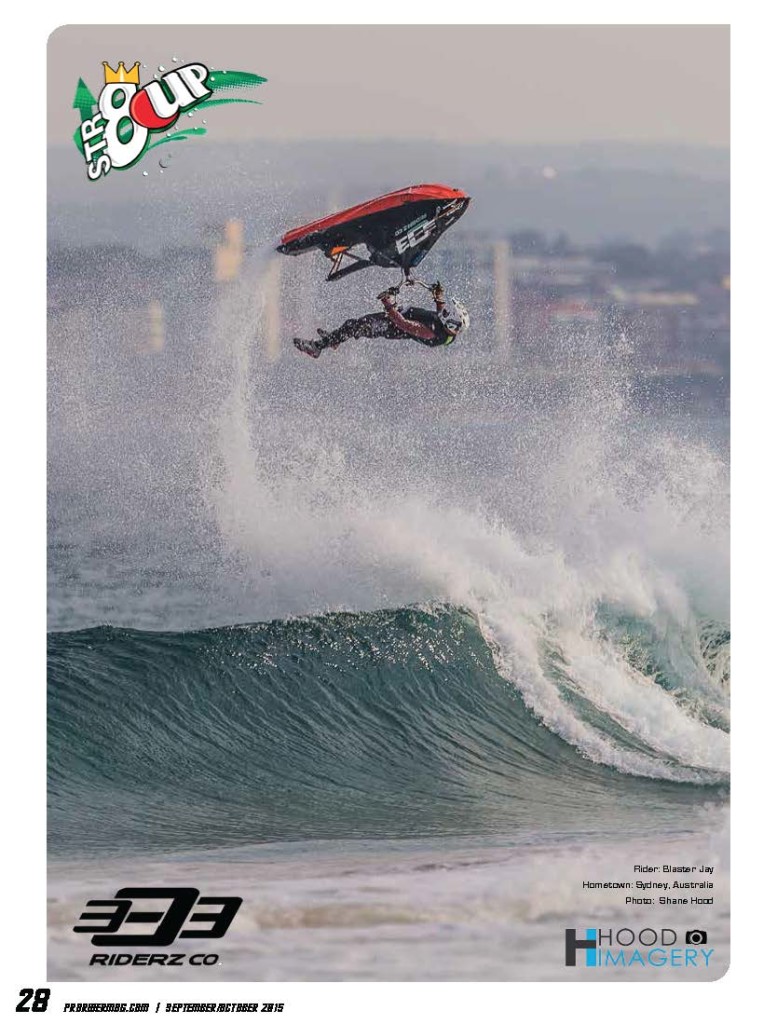 Like, Tag & Share