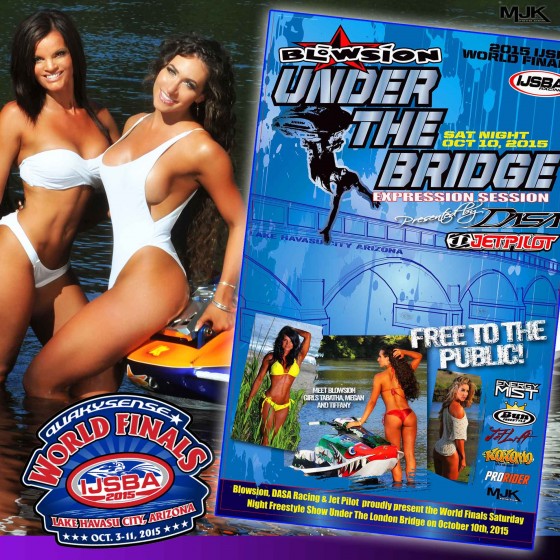 Blowsion Under the Bridge World Finals Freestyle!
Headed to the print presses today the new Blowsion Under The Bridge posters are getting that special lamination required for the IJSBA World Finals heat! Be sure and stop by the combined Blowsion/Jet Pilot booth, or the DASA Racing booth and grab a free copy or two. Blowsion fitness babes Megan, Tabatha and  Tiffany will be on hand Friday, Saturday and Sunday to autograph and pose for selfies.
This action packed clip will give you a great perspective on what the World Finals competition, culture and Under The Bridge experience is all about! https://www.youtube.com/watch?v=8S4aUqikKbY&feature=youtu.be
A special shout out and props to Evan Kilkus for putting together this awesome video footage from the IJSBA World Finals 2014.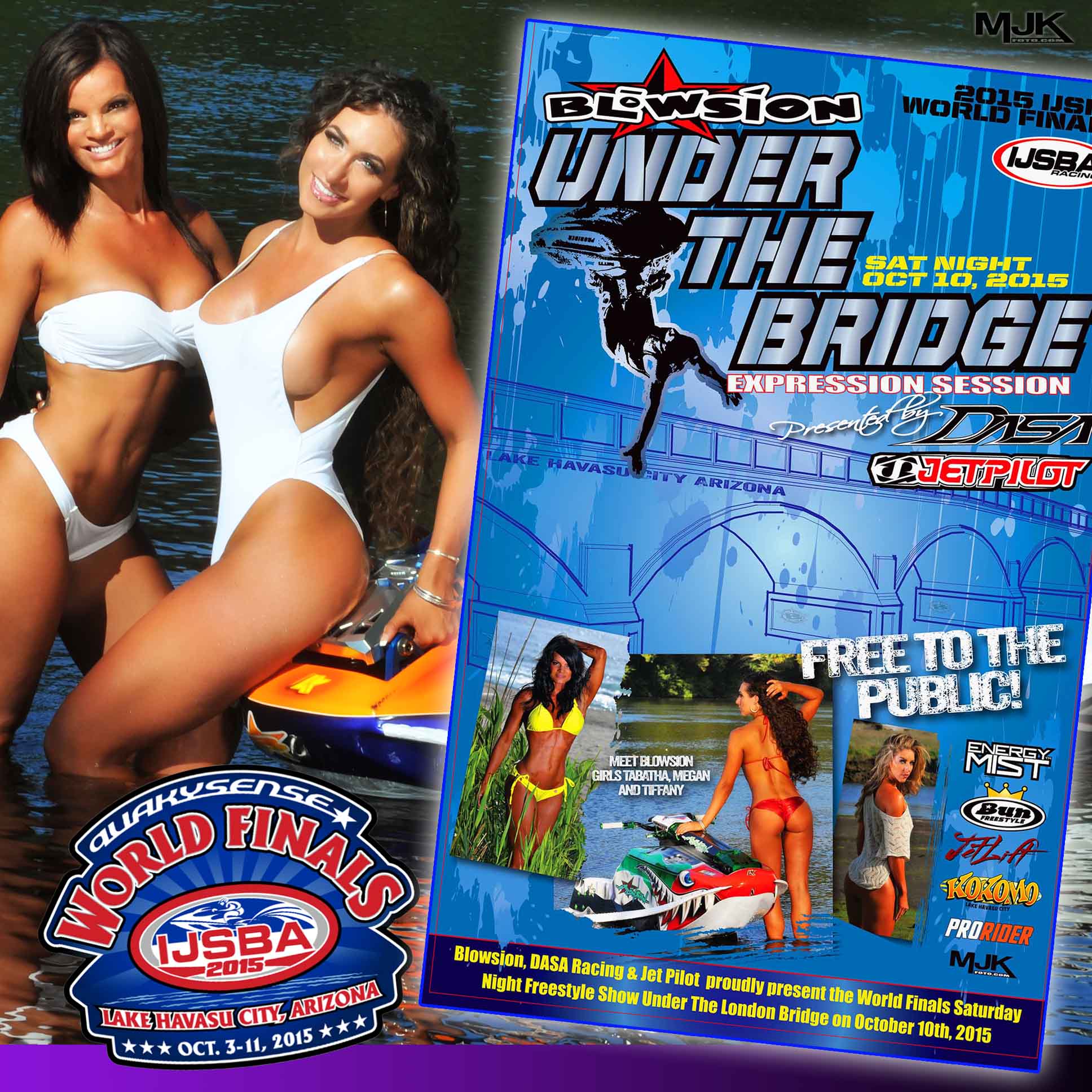 Like, Tag & Share!