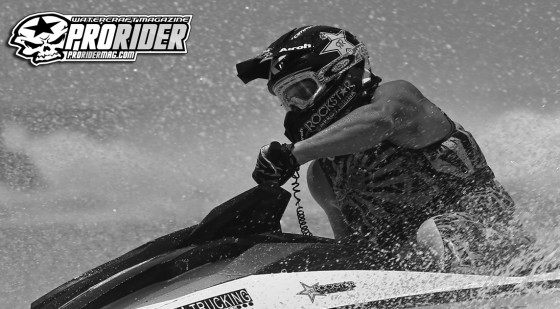 Well SeaDoo BRP has come out with a bang and is planning to dominate the World Finals with an arsenal of watercraft and talented riders.  Yamaha may have won the battle with some National Titles but SeaDoo BRP is planning on winning the war.
After a hugely successful 2013 World Finals, SeaDoo plans on repeating their success in just a few weeks at Lake Havasu AZ.  Jared Moore is looking to retain his World Championship in Runabout Pro-Open and James Bushell will be on a mission to add to his string of titles.  The lovely Shante Bukes will be bringing the girl power and plans to take out the competition. US SeaDoo racers, Eric Lagopoulos, who has just about snagged the AquaX USA 250 Class Championship, will be on point along with Erminio Iantosca, and Trey Frame.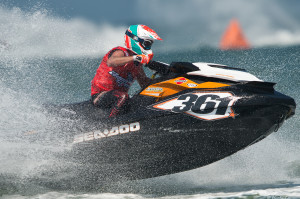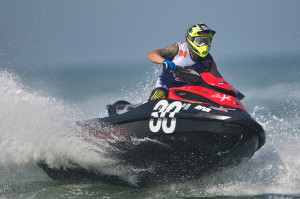 Set aside the "Bring it" attitude SeaDoo plans to also bring the fun with a concert at Kokomos with the former Xteam SeaDoo racer and world known music artist Vanilla Ice on Saturday October 11th (which also coincides with the HydroTurf / Prorider / Liquid Militia Beer Pong Championships.)
The #Sparkmesomefun Zone will be a fully interactive display of the new 2015 X-Series models and the new Spark line up. You will not be able to miss the set up in Performance Alley.
As usual SeaDoo will be launching a contest to keep fans on their feet. Make sure you follow @BRPSeaDoo on Instagram, Twitter and SeaDoo Facebook for more details and the chance to win some epic SeaDoo goodies!
The SeaDoo bounty invitational is back with the top SeaDoo racers competing against each other on identical SeaDoo Spark watercraft.  The winner will take home $1000 but not before making it through qualifying rounds.  Sunday October 12th will see who is on top of their game!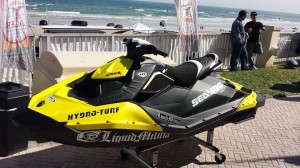 For more information on the action packed SeaDoo World Finals Week make sure you check out the SeaDoo blog and subscribe.