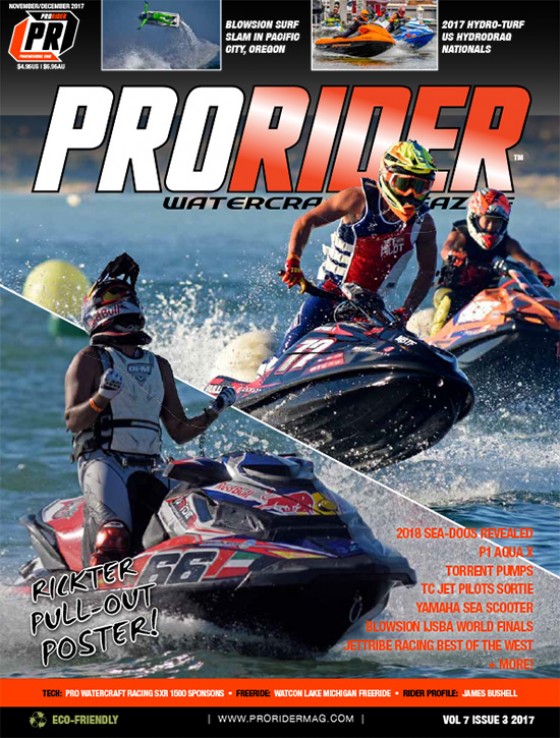 The 2017 November/December issue money shot goes to repeat Pro Ski World Champion Jeremy Poret and first-time Pro Runabout World Champion Mohammed Burbayea! These images were captured by the lens of Pro Rider contributing photographer Jessica Waters who was on site at the 2017 Blowsion IJSBA World Finals in Lake Havasu City, Arizona. [..]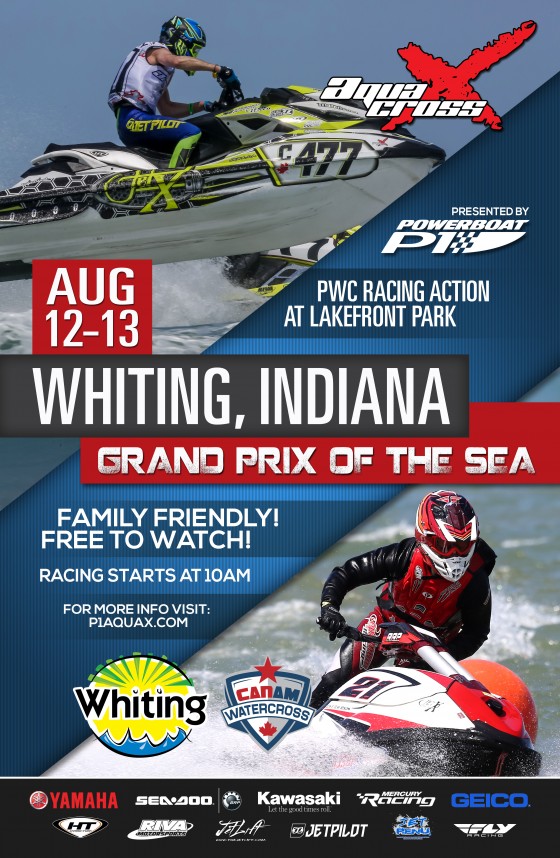 Powerboat P1 AquaX racing returns to Whiting Lakefront Park for the Second Annual Grand Prix of the Sea August 12-13. All the racing action runs between 10:30 am -4:00 pm each day free and is free to the general public.
This year Powerboat P1 has partnered with CanAm Watercross for this race to serve as their final round of closed course racing for the 2017 season. Whiting is the first round of the North East Series for AquaX and will feature professional and amateur racers competing against each other under amateur rules. Eyes are on Jay Edworthy from Canada who will be returning to defend his North East AquaX National Title from last season. [..]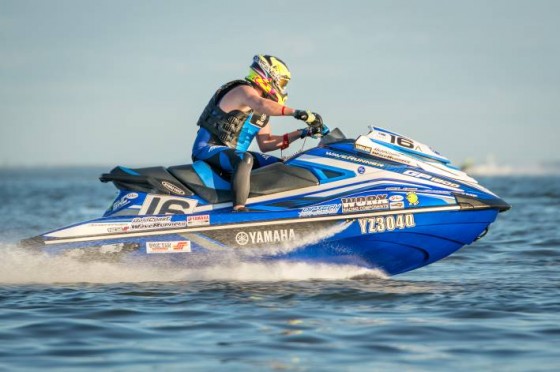 Yamaha Racers Win 2017 AJSP Australian Championships 12 May 2017
The 2017 AJSP Australian Watercross Championships held at Redcliffe Beach, Queensland on April 29-30 2017, attracted racers and spectators from all around the Nation. Yamaha Racers dominated the scene sweeping six classes in total. Of those six classes, three of those classes were dominated by seven all-new GP1800 WaveRunners, proving to be the most successful model of the Championships. [..]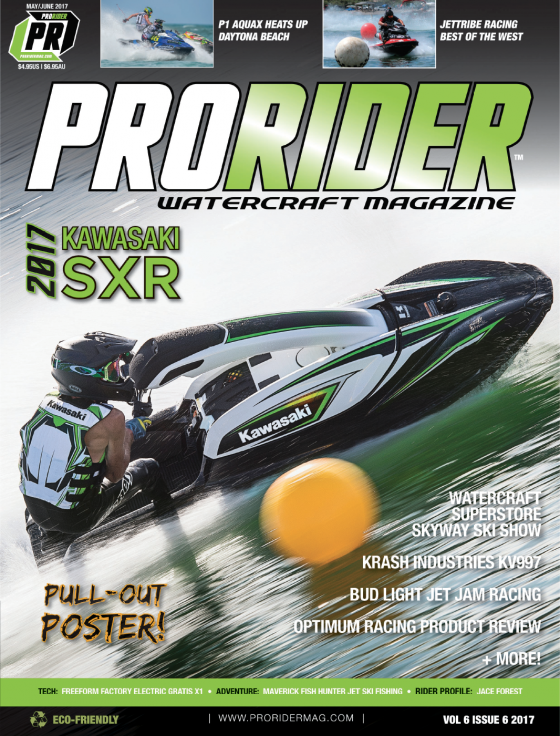 2017 Kawasaki SXR to be Featured on Cover of May/June Spring Issue of Pro Rider Watercraft Magazine!
Pro Rider Watercraft Magazine​ is once again thrilled and honored to have had the opportunity to work with major industry leaders, event promoters, photographers and brilliant authors in the creation of this year's Spring issue and in celebrating the innovation of new PWC technology brought in by the new year.
The 2017 May/June Spring issue money shot goes to Kawasaki and the new 2017 Kawasaki SXR. Since Kawasaki's initial unveiling of the 1500cc 4-stroke powered stand up at the 2016 IJSBA​ World Finals, in Lake Havasu City, Arizona, the SXR has been a hot topic among all PWC enthusiasts. When offered the chance to test the SXR both near and abroad first hand, we leapt at the opportunity to say the least. Read more about the 2017 Kawasaki SXR experience in this issue of Pro Rider Watercraft Magazine! [..]

P1 AquaX Racing Returns To Daytona Beach April 22-23
The world's best jet ski riders will descend on Daytona Beach for the opening round of the P1 AquaX and P1 Jetcross race series. [..]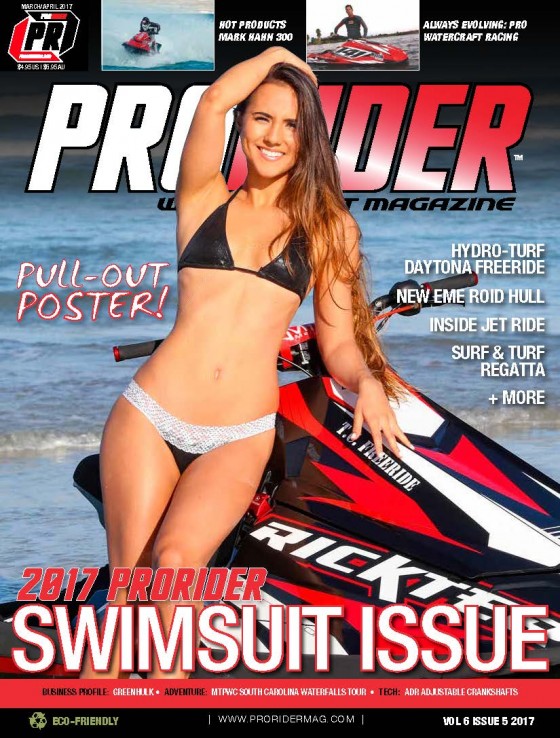 Hydro-Turf Hot Products Daytona Freeride Rickter MX1, DG Exposure and Seana Mendez to be featured on the cover of the 2017 March/April Swimsuit issue of Pro Rider Watercraft Magazine!
Pro Rider Watercraft Magazine is proud to present the highly anticipated 2017 March/April Swimsuit issue featuring beautiful models from around the world and a bonus double-sided pull-out poster! [..]