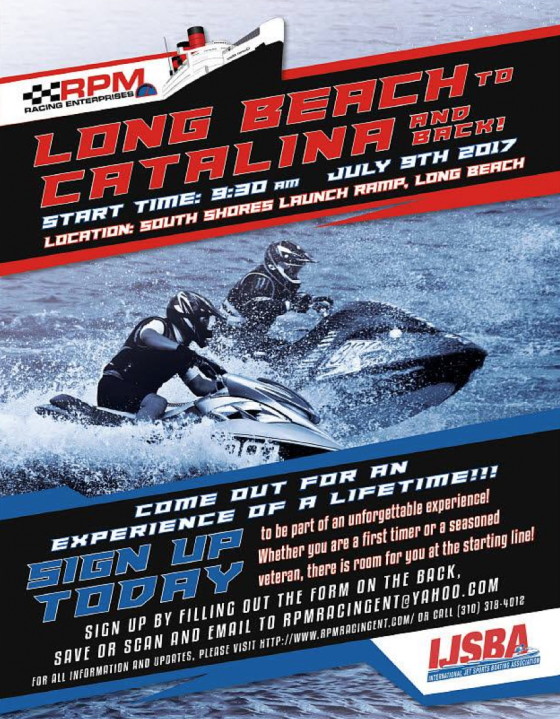 By: RPM Racing Ent.
The greatest annual spectacle in Offshore PWC Racing ~ The 2017 Long Beach to Catalina & Back (LB2CAT) IJSBA Offshore Endurance National Championships presented by Jettrim, JetLift, Hydro-Turf, Sea-Tow, Jet Re-Nu, Oakley, Kawasaki, Skat-Trak, West Coast Watercraft Club, PWCOFFSHORE.com, Pro Rider Magazine scheduled for Sunday, July 9th at 9:30 a.m.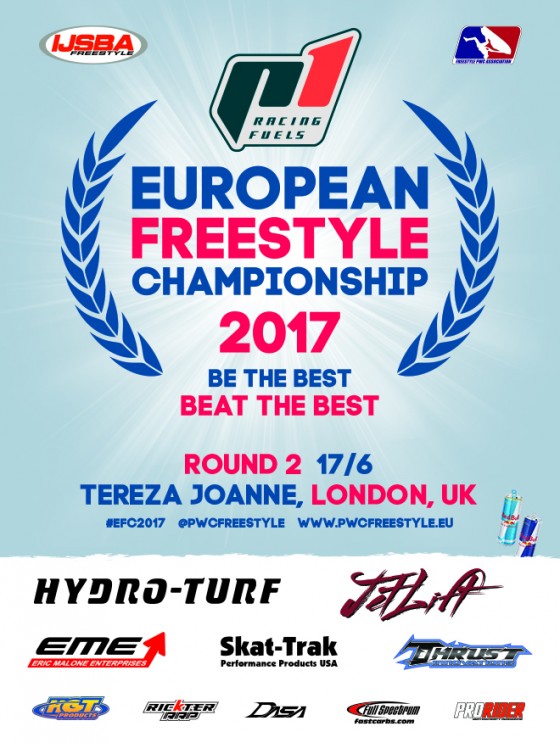 We are happy to release official schedule of Round 2 of 2017 P1 Racing Fuels European Freestyle Championship sanctioned by IJSBA that will take place on June 17th in King George V Dock in London, United Kingdom [..]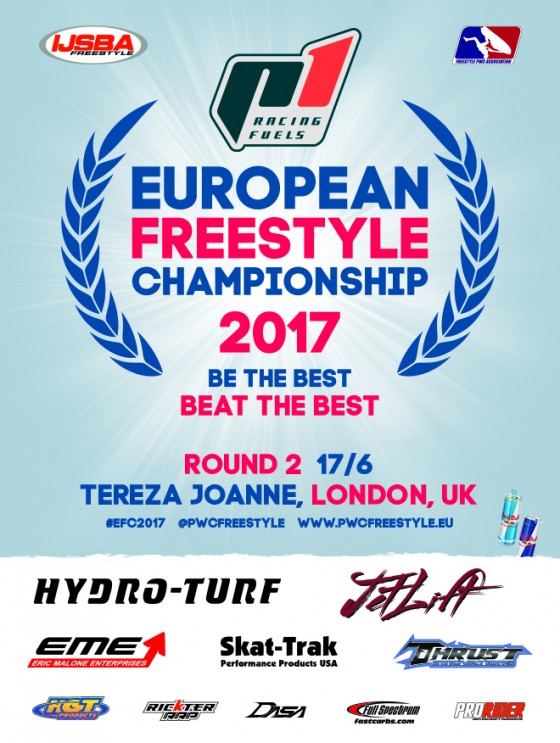 Story & Photos: European Freestyle Championship
Freestyle Personal Watercraft Association (FPWCA) is happy to announce that IJSBA sanctioned event Round 2 of 2017 P1 Racing Fuels U.S. Freestyle Championship will take place in London, United Kingdom on Saturday 20th of May 2017. [..]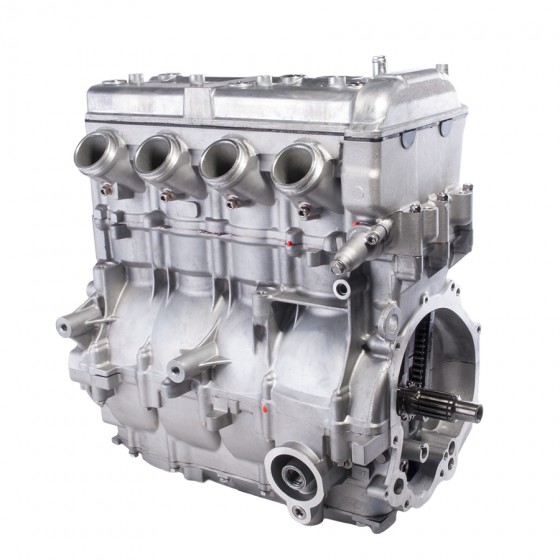 Clearwater, FL, May 31, 2017 – SBT is now selling its own brand of engines for Yamaha 1.1L and Sea-Doo 1.5L replacement. In the past, customers had to ship in their old cores to complete the remanufacturing process. Now, SBT is offering a new line of SBT engines to customers without the obligation of shipping in old cores. [..]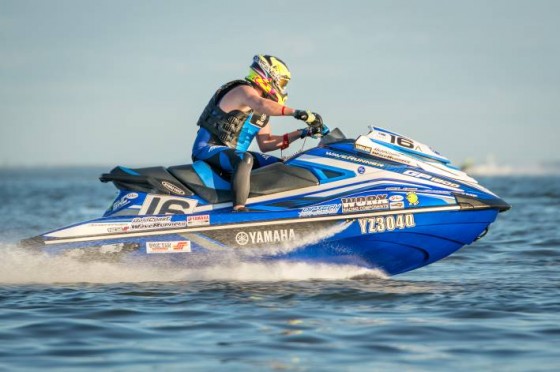 Yamaha Racers Win 2017 AJSP Australian Championships 12 May 2017
The 2017 AJSP Australian Watercross Championships held at Redcliffe Beach, Queensland on April 29-30 2017, attracted racers and spectators from all around the Nation. Yamaha Racers dominated the scene sweeping six classes in total. Of those six classes, three of those classes were dominated by seven all-new GP1800 WaveRunners, proving to be the most successful model of the Championships. [..]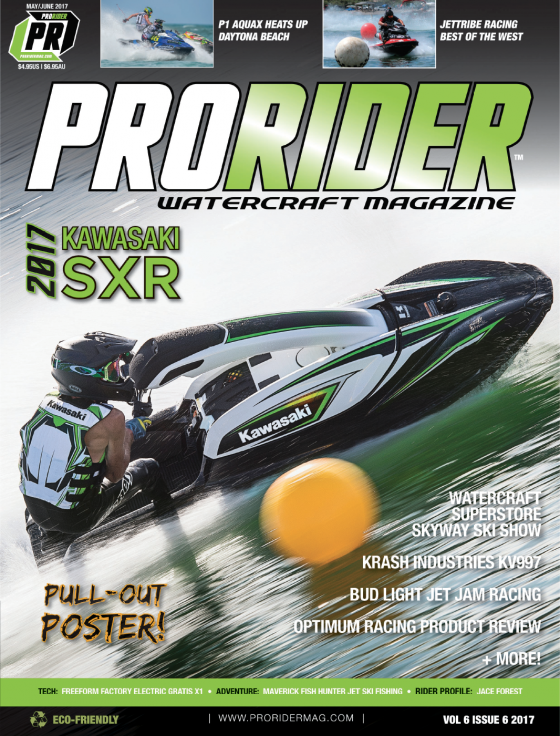 2017 Kawasaki SXR to be Featured on Cover of May/June Spring Issue of Pro Rider Watercraft Magazine!
Pro Rider Watercraft Magazine​ is once again thrilled and honored to have had the opportunity to work with major industry leaders, event promoters, photographers and brilliant authors in the creation of this year's Spring issue and in celebrating the innovation of new PWC technology brought in by the new year.
The 2017 May/June Spring issue money shot goes to Kawasaki and the new 2017 Kawasaki SXR. Since Kawasaki's initial unveiling of the 1500cc 4-stroke powered stand up at the 2016 IJSBA​ World Finals, in Lake Havasu City, Arizona, the SXR has been a hot topic among all PWC enthusiasts. When offered the chance to test the SXR both near and abroad first hand, we leapt at the opportunity to say the least. Read more about the 2017 Kawasaki SXR experience in this issue of Pro Rider Watercraft Magazine! [..]