The CWA's CanAm Tour stopped at the beautiful Belle Vista Inn in Caseville, MI, last weekend for Rounds 3&4.
Once again, Mother Nature did not disappoint the racers, who enjoyed warm sun, bright blue skies, and water so clear you could see the bottom on the back straight.
The weekend was kicked off on Friday afternoon with a Racer Clinic hosted by eight time World Champion Tera Laho. The 18 racers that attended the clinic were given an overview of the basics of racing along with Tera's tips, tricks, and recommendations followed by an opportunity to spend time in the water one on one with her.
Lake Huron offered up super smooth conditions for Saturday and rolled in some white caps Sunday afternoon, making for some exciting racing.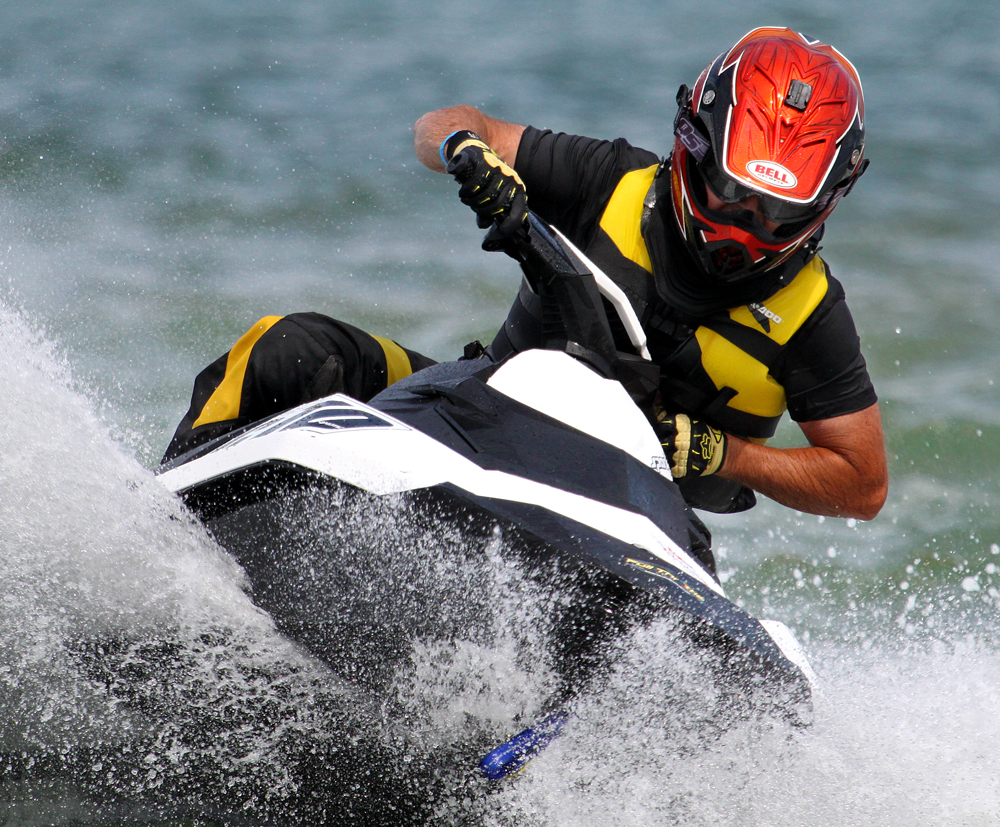 The new SeaDoo Spark continues to gain popularity on the CanAm Tour, with seven riders on board Sparks over the weekend. In the Rec Lites class, Paul Green and Eric Gabriel Sr are tied for the points lead after swapping wins. Gordon Horne and Eric Gabryel Jr., are also tied in Rec Lites for 3rd overall, which will make things interesting for Rounds 5&6!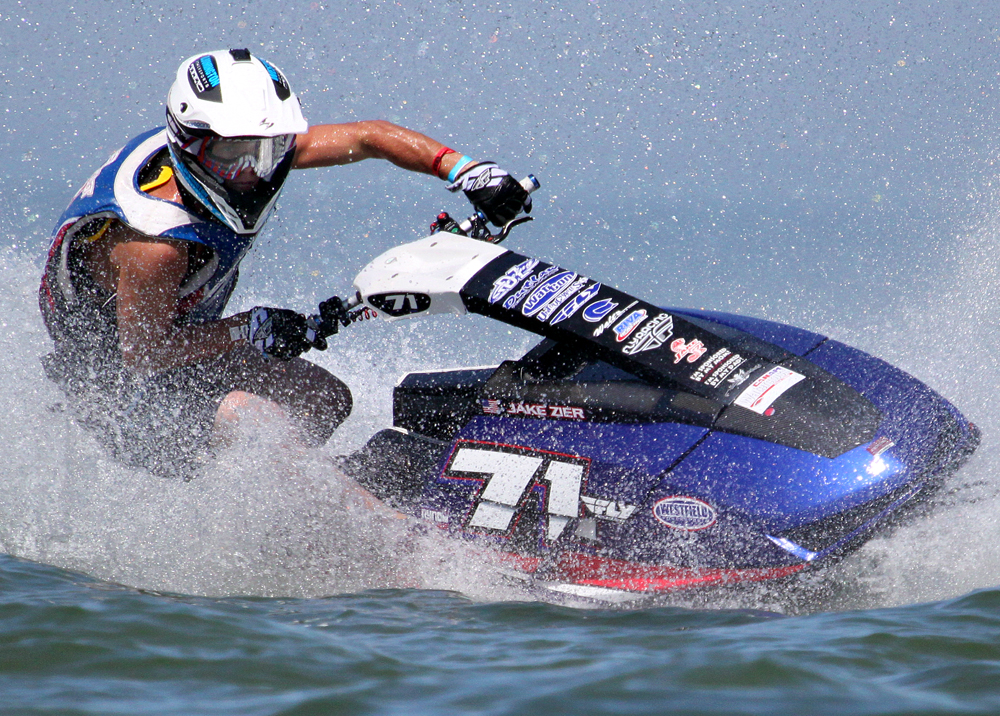 Kaila Gabryel took the top spot in the newly added Women's Rec Lites class, followed by Mary Kay Heckman and Sandra Gabryel. Jake Zier jumped into the tour at Round 3, and was on his way to making his mark in the ProAm Ski GP class before sinking his hydro on Saturday afternoon, leaving the door open for Dave Davidson, the 2013 CWA Tour GP champion.
Dave also pulled off the win in the ProAm Ski Stock class ahead of Shane Riley, who was able to hold off Coty Duffner and Anne Bigsby for second place. Ironwoman Anne Bigsby also raced Masters Ski and Women's Ski on Saturday, finishing on top in both those classes.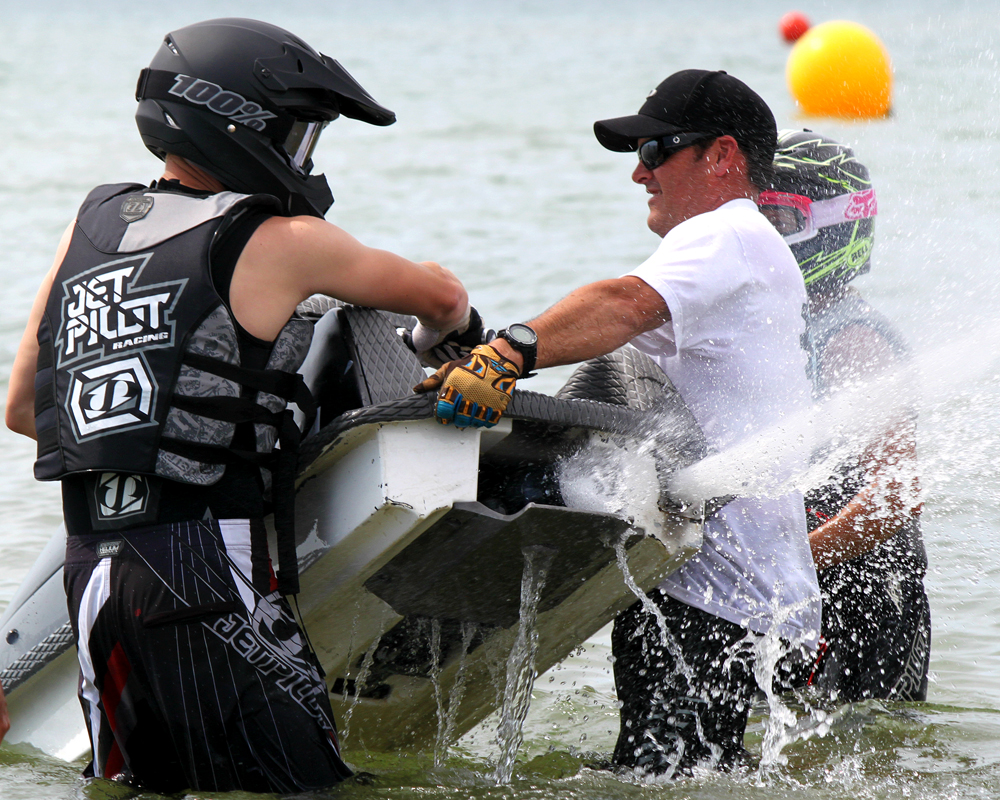 In the 1000 SS class, Rob Vlcko and Russell Ververka traded #1's, with Kyle Holmes and Larry Letke taking turns on the podium. Alex Quesnelle and Drew Horn each earned a win in Novice Ski Stock, with Errol Lange coming out of the weekend #2 in points.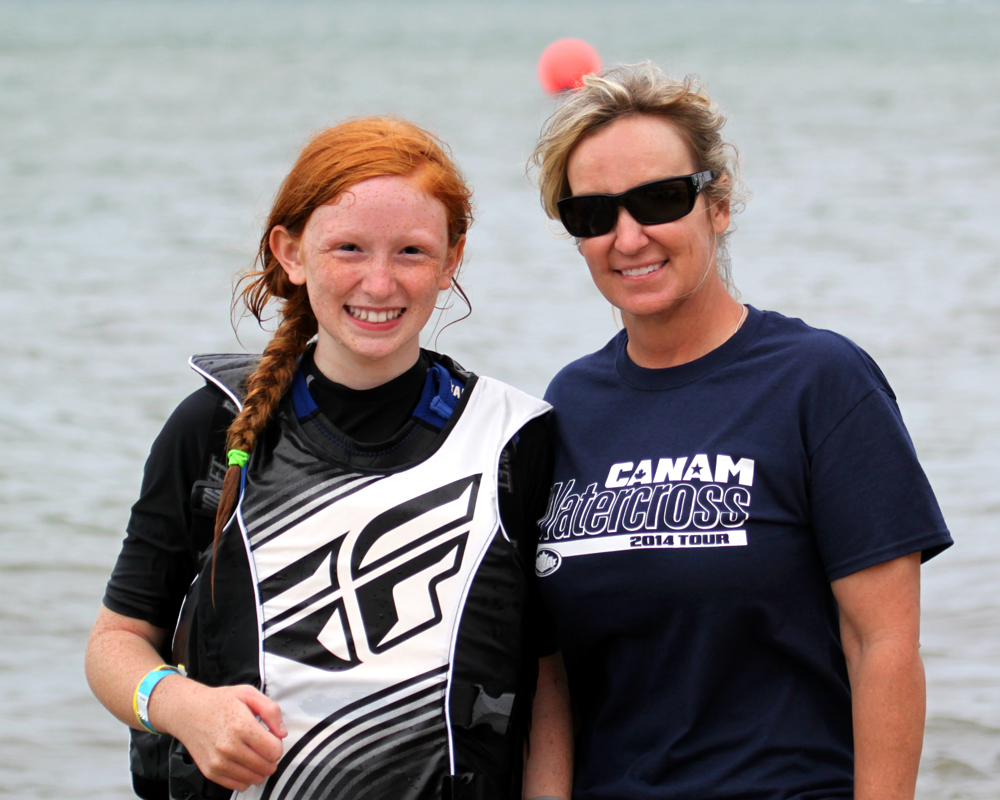 Hannah Hulett pulled off two wins for the weekend in Junior Girls Ski after losing her lanyard at the start of her first moto and having to work her way through the pack.
In the Naturally Aspirated Runabout class, Larry was able to earn his first win of the season, but Biz Stevens came away the points leader.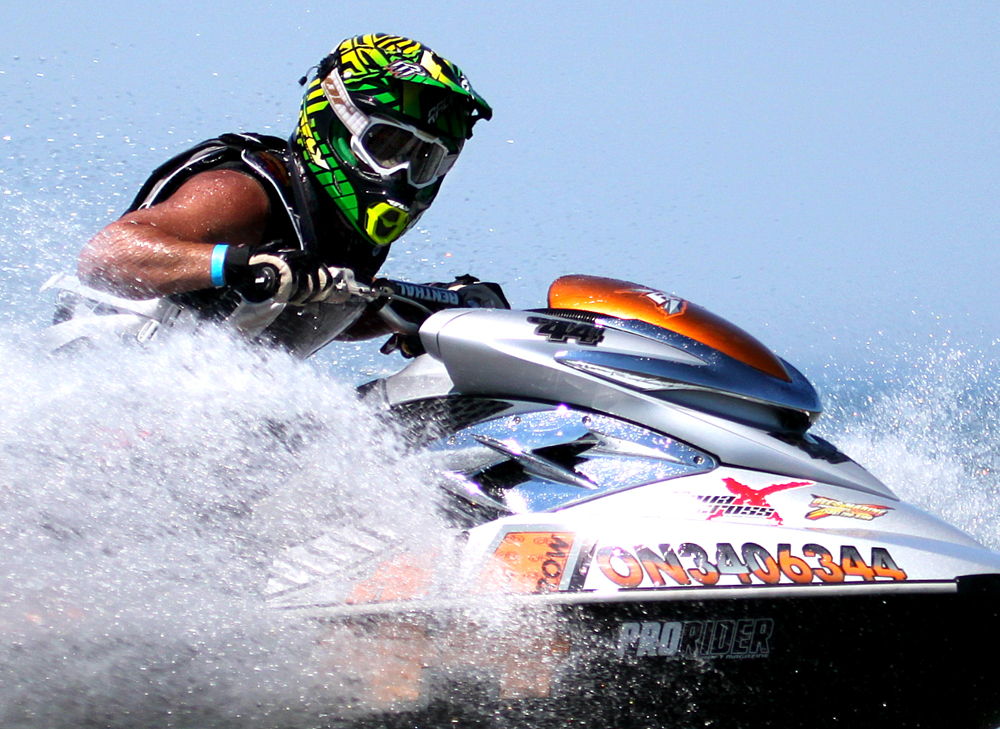 Rounds 5&6 will be held on July 19&20 in the racer favorite, Belle River, ON, in conjunction with the Sunsplash Festival.
Full results can be found at www.canadianwatercraft.com. The 2014 CanAm Tour is sponsored by Sea-Doo, Yamaha of Canada, Hydro-Turf, Mazak Corp, Unique Tool and Design, Belle River BIA, Keystone Lawn Service, Amy Green, and Mai Tiki Resort.
Photos by Beth Hulett