In memory of Megan Ramirez (1998-2013), the last race for the DJSA 2013 Season will be held in Lathrop, CA at Mossdale Quarry Lake off Interstate 5, across from Del Osso Farms. Friends and family are welcome to come or watch live on www.DJSARacing.com. The event will start at approximately 3pm PDT and the fly over from the Patriots Jets Team at around 3:30pm PDT. Saturday Oct. 26th Night Racing that evening and full motos on Sunday 27th.
From Jim Lambert (Race Director DJSA): Tribute lap by DJSA Junior racers, 850 experts, FAST Stand GP experts, and 800 legends in memory of Megan Ramirez. Kati Myers performing "the prayer". DJSA presentation to Meagan's Mother and the Ramirez family, and a single jet fly by from the Patriot Jet Team.
Recognition of the DJSA staff members and racers who recently participated at the 2013 World Finals, Kati Myers performing the national anthem, and a dual jet fly by from the Patriot Jet Team in celebration of the pride we hold for each of you and your accomplishments.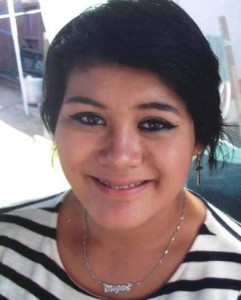 On Sunday September 15th at 11:30 pm, Megan Ramirez, just 15 years old, left us to join her beloved Popi (Lou Ramirez – Her Daddy). Please pray for Sheila Ramirez (her mommy) and Arianna Ignacio (her sister) as we all try to understand and get through this difficult time. I've been part of Megan's life since she was born and considered her my second daughter. I miss you little mija. Say hello to Popi for us… We love you and miss you so very very much…
-Richard Ignacio
The family is accepting donations:
Paypal account inmegansmemory@gmail.com