Never Quit Challenge- The NQC has been honored to transport S01 Patrick Feeks and his wife Emily's personal American flags on the charity ride. These flags symbolize duty, sacrifice and love, and represent the core ethos of the NQC. Their personal flags will be returned to Emily on the final stop of the Never Quit Challenge on September 11, 2013 in New York City NY.
The American flag symbolizes the core values of our nation and those who serve in the line of duty in military on behalf of a grateful nation. The Feeks flags we are in care of are precious cargo for our operators, our nation and the Feeks family.
SUPPORT The Never Quit Challenge operators are active and wounded veterans who will be operating Kawasaki Jetskis for 1,600 miles commencing in Key West Florida on the 6th of September on behalf of Veteran related charities. Each operator will be gifted a donor flag from a supporter.
NQC will accepting 20-30 Dedication Flags to be carried on our journey. The Flags will be presented to the riders in gratitude for their own service and in memory/ honor of those represented by the Dedication Flags.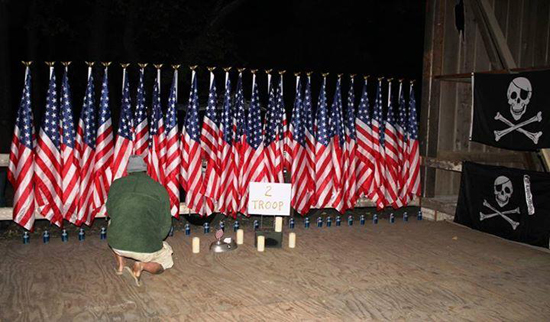 WHO WE RIDE FOR
The Never Quit Challenge Teams have chosen to ride in honor of their fallen comrades. The names posted below represent our Nations' greatest and irreplaceable warriors and working canine. Please take your time reflecting on the value of their lives, their sacrices and their surviving loves ones. GBNF
GONE BUT NOT FORGOTTEN
Dealer 54
Lt. Col. Mario D. Carazon
Major James Weis
2 Stars
Extortion 17
CW4 David R. Carter
CW2 Bryan J. Nichols
SPC Alexander J. Bennett
SGT Patrick D. Hamburger
SPC Spencer C. Duncan
USN ST6:
PO1 Darrik C. Benson
CPO Brian R. Bill
PO1 Christopher G. Campbell
MA1 John Douangdara
ST6 K-9 killed
CPO John W. Faas
PO1 Kevin A. Houston
LCDR Jonas B. Kelsal
lMCPO Louis J. Langlais
CPO Matthew D. Mason
CPO Stephen M. Mills
PO1 Jesse D. Pittman
SCPO Thomas A. Ratzlaff
CPO Robert J. Reeves
CPO Heath M. Robinson
PO2 Nicholas P. Spehar
PO1 Jon T. Tumilson
PO1 Aaron C. Vaughn
PO1 Jason R. Workman
USN:
PO1 Jared W. Day
CPO Nicholas H. Null
PO1 Michael J. Strange
SCPO Kraig M. Vickers
USAF:
TSGT John W. Brown
SSGT Andrew W. Harvell
TSGT Daniel L. Zerbe
31 Stars
TURBINE 33
CW3 Corey J. Goodnature
CW4 Chris J. Scherkenbach
MSG James W. Ponder III
SGT Kip A. Jacoby
SSG Michael L. Russell
SFC Marcus V. Muralles
MAJ Stephen C. Reich
SSG Shamus O. Goare
USN SDVT-1:
CPO Daniel R. Healy
PO2 Eric S. Patton
PO2 James E. Suh
USN ST10:
CPO Jacques J. Fontan
LCDR Erik S. Kristensen
PO1 Jeffrey A. Lucas
LT Michael M. McGreevey Jr
PO1 Jeffrey S. Taylor
16 Stars
OZZI 72
CW3 Brian D. Hornsby
CW2 Suresh N.A. Krause
SGT Luis A. Oliver Galbreath
SPC Richard A. Essex
PO1 Sean P. Carson
PO1 Patrick D. Feeks
PO2 David J. Warsen
7 Stars
56 KIA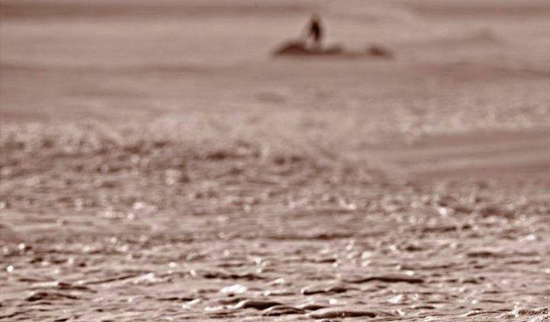 Photo by David Puu
www.NEVERQUITchallenge.com