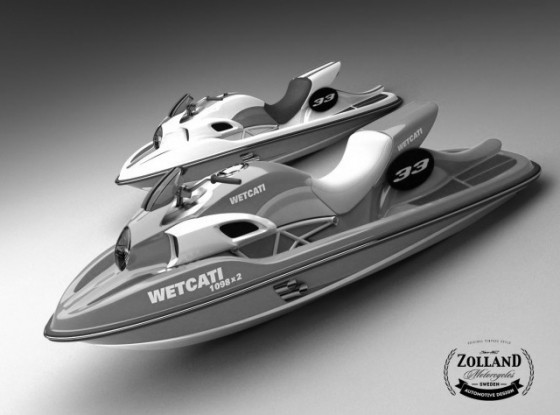 Ducati Style Watercraft with Twin Ducati 1098 Engine
Design company Zolland Design AB has just rendered its own interpretation of a possible Ducati 1098 inspired and powered watercraft which if it came to fruition, would quite possibly become the world's fastest watercraft. That crown is currently held by the Kawasaki Ultra 310 R which features a supercharged 1498 cc engine with four cylinders.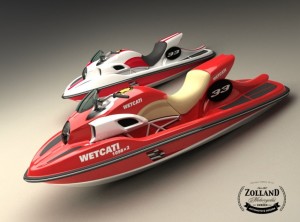 The following watercraft however, is powered by two engines from the Ducati 1098. On their own, these 1099cc four-cylinder engines deliver 160 hp and 90.4 lb-ft of torque so with two combined, you'd have a mighty 320 hp and 180.8 lb-ft of torque.
From a design standpoint, Zolland Design AB has taken inspiration from the sport bike scene.