Dustin Motzouris may have had a rough time at the 2013 IJSBA World Finals but he managed to come back and finish the year on a high note by winning the 2013 King's Cup in Thailand.
By Michelle petro
Motz has joined forces with Steve Webster of Kommander Industries with plans of strengthening the brand and taking it to higher levels. With Motz taking the 2014 January / February cover of Pro Rider we decided to catch up with him and get the scoop.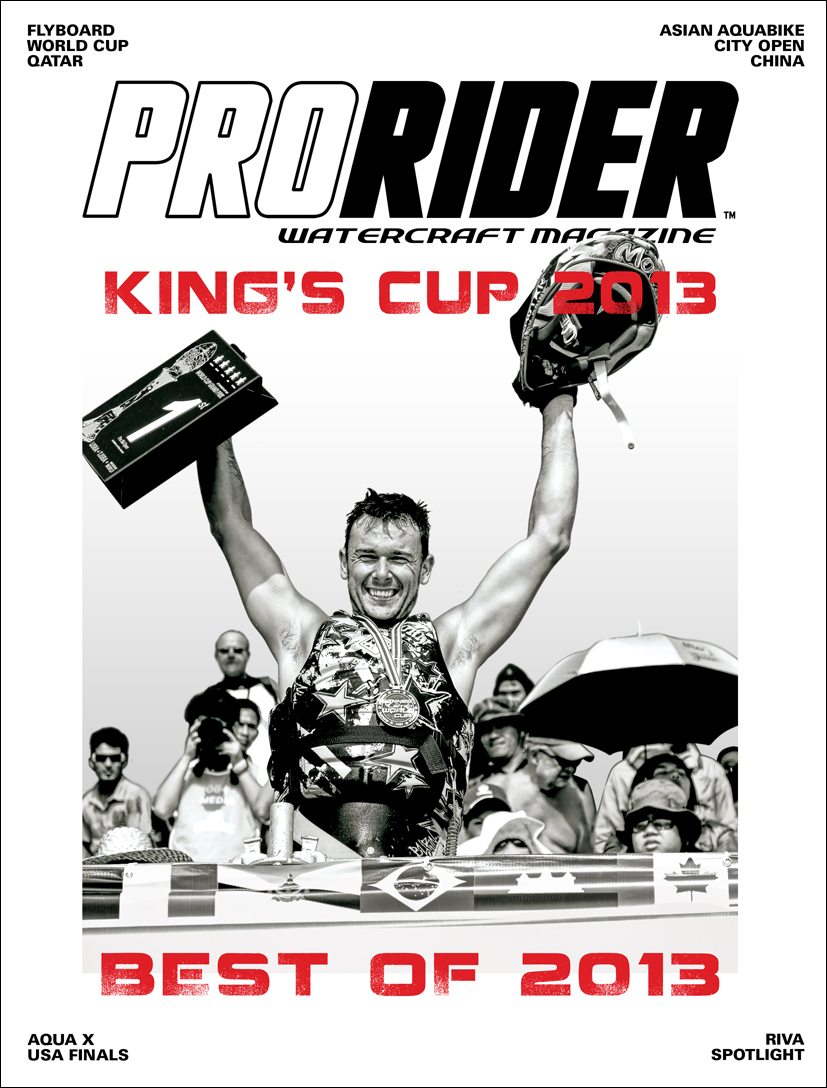 PR: Can you tell us a little about where you are from and where you live?
DM: I am from a small town in South Africa called Empangeni which is near the city of Durban.
PR: When did you start racing and what got you into the race scene?
DM: I started racing at 11 years old, I love the sport from day one. We have a boat building company so it was a natural progression to start racing .I started racing in the USA in 1995 winning expert ski mod and the rest as they say is history.
PR: Can you tell us about the boat you race? What kind of set up do you have?
DM: I race a bullet v2 hydro space that is custom built. We built the boat at Kommander Industries from scratch and are currently running a SEA-DOO center motor package .We worked on the setup a lot and have definitely found something special now.
PR: As a racer, what is your biggest accomplishment so far?
DM: I have won 3 pro world titles and those are amazing but I just won the KINGS CUP and after having a tough World Finals due to technical issues, it was awesome winning that race. It was good for us because we worked hard to get a great ski package working and with the partners that help me, things could not have gone better.
PR: What kind of advice would you give someone starting out in racing?
MD: Jet ski racing has given me everything in life from great friends, an income to opportunities that would never have been possible. So my advice is work hard, dedicate yourself and the results will come. If you slack off, you are only letting yourself down.
PR: Can you tell us about Fast Kawasaki Honda? When did the dealership start up and are there any plans to expand in the future?
DM: I bought the dealership 6 years ago as solely a Kawasaki store .We have grown and now currently carry 9 brands. We are totally dedicated to the industry here in South Africa and even run South Africa's factory Kawasaki mx team. So we are really busy .The store is always growing so we aren't going to let up now.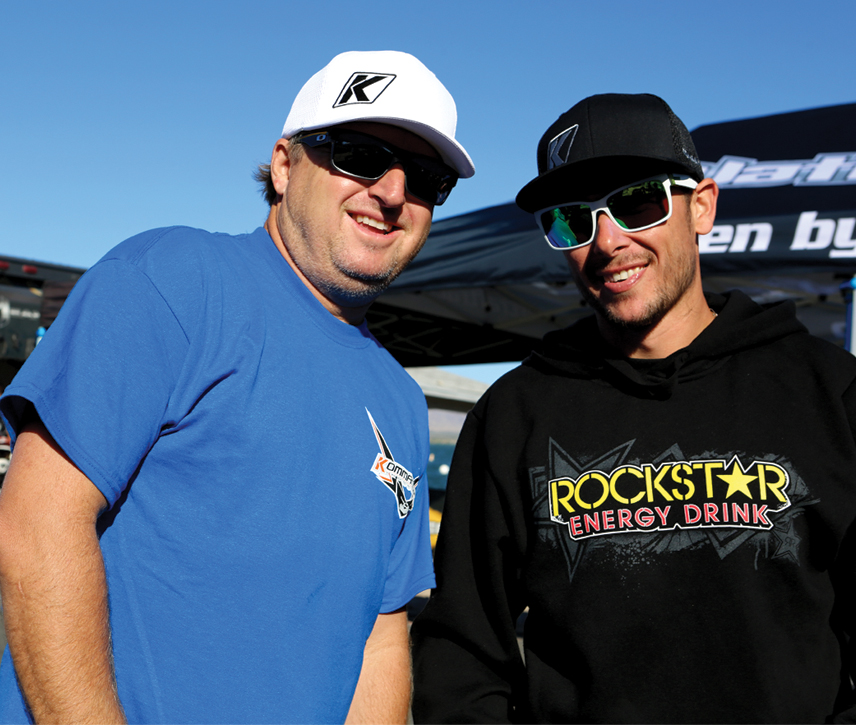 PR: What is the relationship between you and Kommander Industries?
DM: I have partnered up with Steve and Kommander to grow the brand in all directions and have a dealership included. I have had lots of opportunities in the USA but to be able to join forces with a great brand like KOMMANDER is a dream come true. I will be based in the USA from January racing and growing the business.
PR: What is the future vision for Kommander?
DM: Definitely to grow into a dealership, grow our product line as well as build custom watercraft .We are also going to be putting more focus onto the freeride and runabout segment of the market.
PR: Do you have any New Year's Resolutions?
DM: To train harder!
PR: What are your goals for 2014?
DM: My focus will be on making my family's move to the USA as easy as possible and definitely to grow KOMMANDER .
Steve Webster (of Kommander Ind.) and I have a vision and it will be fun to see it come together. I will also be focused as ever on my racing. I would like to thank everyone who has stood behind me and supported me and I can't wait to get 2014 started.
Pro Rider would like to congratulate Dustin on his King's Cup win and we wish him success for 2014!
Special thanks and Congratulations to Seiji Uchihashi for the cover shot.