Watersports Riders, Aerialists, Fire Dancers and Live Music Performed in World's Largest Touring Pool!
PHOENIX – GILA RIVER ARENA in Glendale, AZ will transform into a giant indoor aquatic playground as Grindco Entertainment presents the H2X Water Show with some of the world's top performers for the first time ever for one night of intense extreme water sports and aerial acrobatics performances on Saturday, August 26th at 7:30 p.m.
More than 650,000 gallons of water will flood the arena floor to create H2X's "World's Largest Portable Pool" for a water circus thrill show, featuring Fourteen (14) different audacious acts including Jet Ski's, Wakeboards, Flyboards, Aerialists, Fire Dancers and Acrobats all set to a live electronic-rock band soundtrack. This jaw-dropping performance is the first ever of its kind staged in and flying high above the astonishing theatrically lighted giant pool, spanning 200 ft. by 100 ft. inside the arena.
"We are excited to have this incredible indoor water circus spectacle here," says Dale Adams, GM of GILA RIVER Arena. "The H2X show is for all ages, action sports and music fans, and anyone looking for an out of this world Las Vegas-style circus show."
H2X Water Show includes:
• Jet Ski freestyle riders performing back flips, barrel rolls, submarine dives and other unbelievable water stunts on their modified watercraft
• Wakeboarders and Water Skiers flipping, spinning off a water launch ramp
• Flyboard Riders flying high up into the air flipping and spinning into the arena rafters
• Aerialist girls performing elegant death defying maneuvers high above the water below
• Costumed Dancers and Acrobatics performing bold fire performance acts
• Live music backdrop and "audience interactive" electronic/rock music concert finale
"H2X is an action packed experience, and we are looking forward to bringing it to the Phoenix audience," says Tony Grinder, owner of Grindco Entertainment, producer and vocal performer of H2X. "Thanks to this multi-act circus format, and our world class performers, we provide the most over-the-top, one-of-a-kind water spectacular, unmatched anywhere else in the world."
Ticket prices start at just $10 for kids and $22 for adults. VIP tickets are available which include floor access during the "audience interactive" concert finale and a backstage meet and greet with H2X performers after the show. Tickets on sale now, and available at the Gila River Arena Box Office, by phone at 800.745.3000, or online at gilariverarena.com.
About Gila River Arena:
Gila River Arena originally called Glendale Arena (and formerly Jobing.com Arena) is a sports and entertainment venue in Glendale, Arizona. It is located about 12.5 miles (20.1 km) northwest of Phoenix. The Arizona Coyotes of the National Hockey League (NHL) has been the primary tenant since the opening on December 26, 2003. A venue of AEG facilities, which is a subsidiary of the Anschutz Company, the leading sports and live entertainment company in the world. AEG Facilities and its affiliates own, operate or consult more than 120 venues worldwide. Please visit aegworldwide.com.
About Grindco Entertainment:
Grindco Entertainment is a full service live event production company specializing in cutting edge, unique forms of live show entertainment productions, Including Action Sports, Concerts, Themed Festivals and Audience Interactive live show experiences such as- APOCALYPSE WORLD Masquerade & Music Festivals; MOTOPSYCHO MANIA Motorcycle & Music Shows; and various hybrid, custom built events for any occasion worldwide.
For more information about the H2X Water Show, visit the official H2X Phoenix Facebook event page.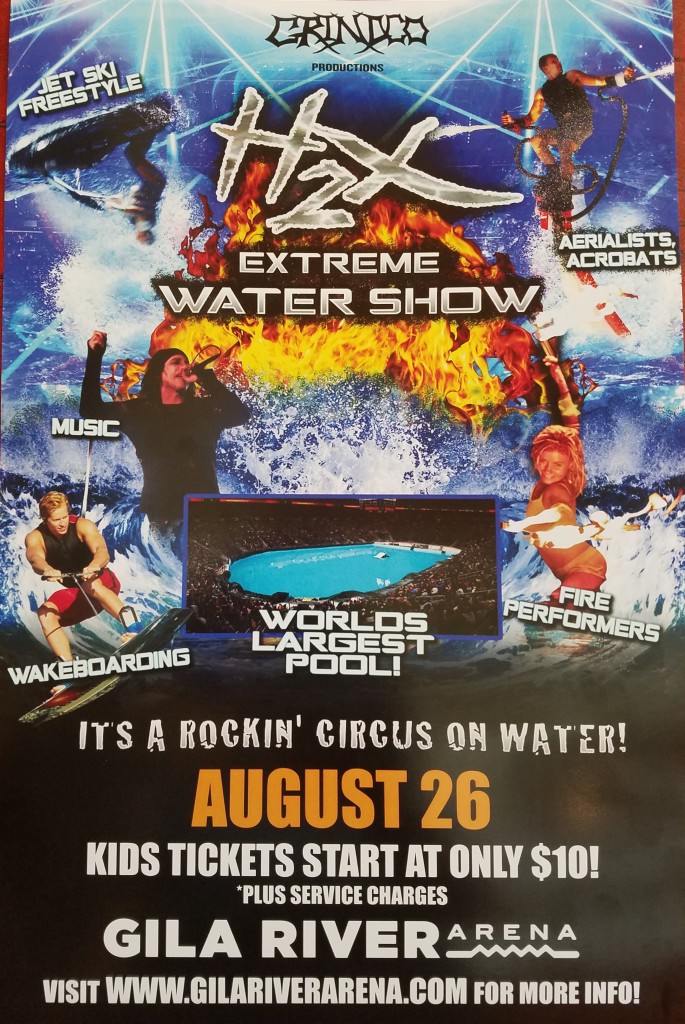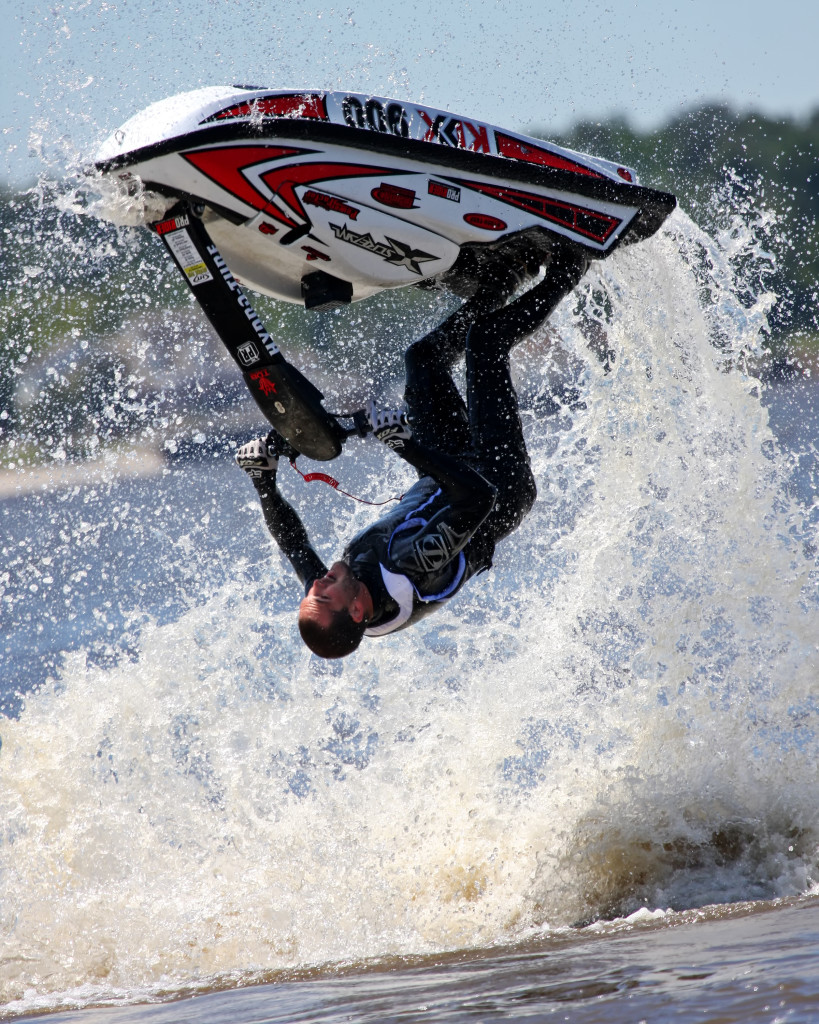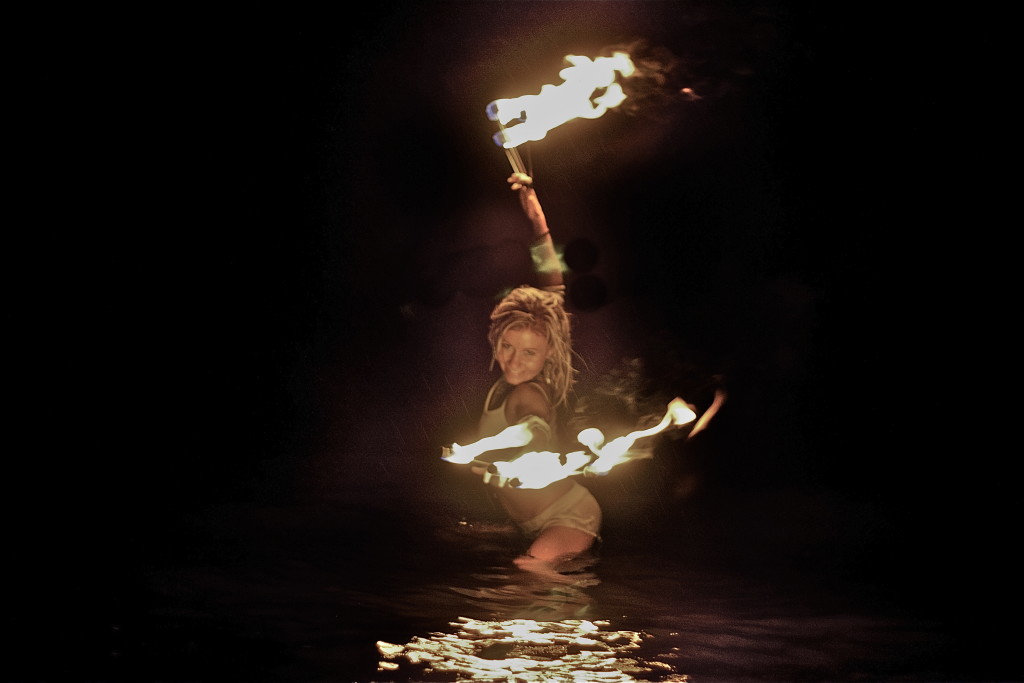 Like, Tag & Share!