Jet-skis account for many more complaints than their numbers on the water should suggest, a 10 year study of water craft shows.
By BEN Langford illawarramercury.com
While jet-skis make up just 4 per cent of all registered watercraft in NSW, they account for more than four times that figure – 17.6 per cent – of complaints.
The news may not come as a surprise, as many water users reserve a special place in their hearts for hating jet-skis.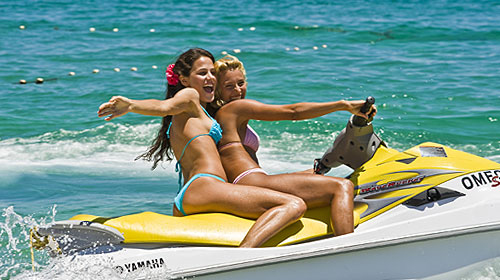 But the jet-ski may be more an annoyance than a danger. Jet-skis were involved in 6.4 per cent of reported incidents involving registered vessels.
The report, from the NSW Maritime Management Centre, detailed incidents, compliance and feedback from 1992 to 2012 for personal water craft (PWC), which includes jet-skis, Sea Doos and Waverunners. The report shows that in the 10 years there had been five people killed and 59 seriously injured among 167 PWC-related "incidents".
Maritime Management Centre boss Howard Glenn said the proportion of complaints attributed to PWC has fallen over the decade, but was still too high.
"Efforts in regulation, education and compliance relating to the use of these craft are working but the hard work in promoting safe and responsible behaviour on the water must continue," he said.
"The majority of PWC riders do the right thing, but some riders either ignore or disobey the rules for safe and responsible use of these craft."
He said in NSW 42,000 people have a PWC licence, and more than 470,000 people have a general boating licence.
"Positives from the report include the success of high lifejacket wear rates among PWC riders and improvements in compliance," he said.
Ronny Ling, president of mammal rescue group ORRCA, has had plenty of experience with jet skis – and other vessels – getting too close to whales and dolphins.
"I wouldn't discriminate between jet-skis and people's speedboats," he said. "It's more the education, that people need to know the distances [to stay away from marine mammals].
"It's summer, people are going to do a lot of things on the water. If people can respect the environment, respect animals and respect each other, we can all get along fine."