AquaX USA Race adds sponsors to its race series!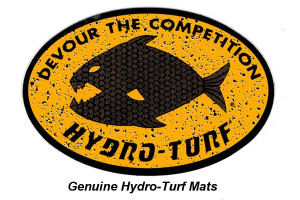 Hydro-Turf has pledged to support AquaX USA race series as a supporting sponsor for the 2014 season.  Michelle Petro, AquaX USA series Administrator, says. "I am thankful and excited to have Hydro-Turf support the series.  Hydro-Turf is one of those companies that will do what they can to support racers and race series and it is much appreciated."  Michelle continues, "Yamaha has officially been announced and AquaX USA will also offically announce Hydro-Turf  and the return of SeaDoo BRP as a series sponsor. ProRider Watercraft Magazine, will of course, be the official PWC media sponsor"
There are more exciting things in the works for this series! Stay tuned!!
Support those that support the sport!