Panama City Beach Wrap Up
Photos & Story: Hidden Trails Pro Watercross National Tour Media
The 2015 SuperCup of Watercross in Panama City Beach, Florida was one for the record books as more than 140 racers from around the world competed in the beautiful waters along the Emerald Coast. No one could have asked for a more stunning location than front and center on the white sandy beach next to the Boardwalk Beach Resort Hotel & Convention Center.

Pro Ski GP was one of the most exciting classes of the entire weekend, with 20 competitors lining up for qualifying heats. On Saturday, Chris MacClugage was flawless in Heat 1 and Rob Flores had the fastest overall time in Heat 2. This set the stage for the pro show on Sunday, in which MacClugage built a commanding lead from the first turn to the checkers, leaving the rest of the pack to fight for second place. Jimmy Wilson and Dustin Motzouris overcame the increasingly rough conditions, rounding out the podium in 2nd and 3rd for the weekend.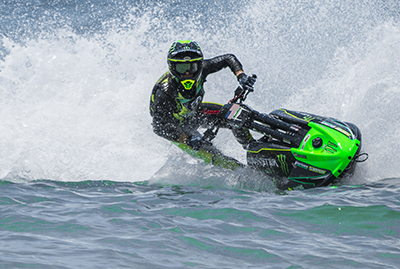 In Pro Runabout Open, the story of Saturday was major mechanical problems causing top Sea-Doo rider Erminio Iantosca to withdraw from moto one almost immediately. Unfortunately, he was unable to resolve the issue quickly enough to return for motos two and three on Sunday. Abdullah Al-Fadhel had strong showings on both Saturday and Sunday, taking his place atop the podium while his Dean's Team/ Yamaha teammate Troy Snyder took 2nd overall. Dylan Osborn made his professional debut, rounding out the podium in third place.
Chris MacClugage again stole the show in Pro-Am Ski Stock with first place finishes in all three motos. He was followed by Rob Flores and Jimmy Wilson in 2nd and 3rd overall.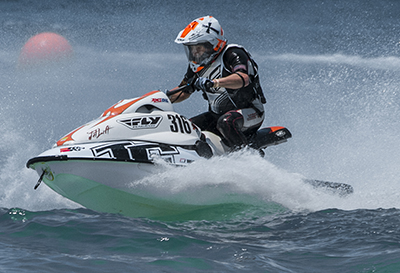 On Saturday, the first moto of Pro-Am Runabout Stock ended with Abdullah Alfadhel , Eric Francis and Brian Baldwin placing first, second and third, respectively; however, after Sunday's motos, the overall finishers were Brian Baldwin in first, followed by Eric Francis in second and Abdullah Alfadhel in third.
In anticipation of the upcoming 2015 television coverage, this weekend marked the first time that the Hidden Trails National Tour included Sport GP in the pro show and Team Faith's Kelly Smith responded by making his own debut atop the podium.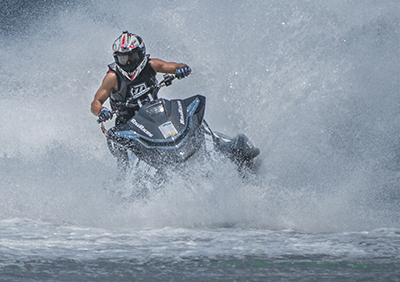 Hidden Trails Yamaha Pro Watercross Tour Round #1 Freestyle Report
(Panama City, FL) The 1st Round of the Hidden Trails Yamaha Pro Watercross Tour was held in Panama City Beach, Florida, as a part of the, " Super Cup of Watercross", on May 9th and 10th behind the Boardwalk Beach Resort. The attendance was great by locals and beachgoers alike with some 7,500 through the weekend. Mother Nature also smiled upon the event with great temps in the 80's, with a nice breeze and nothing but sunshine and Emerald Coast waves!
The Pro Freestyle competition featured 3 of the finest in the USA competing in the translucent waves of PCB! Jace Forest, of Austin, Texas, and the 2013 Amateur World Champion, was the 1st to take to the water and threw out a nice routine with 26 tricks, but that would not be enough as Daniel Martin would take the 2nd spot after a near crazy opening trick, a backflip that over-rotated and landed on him in 2 feet of H2O!! He recovered to the delight of the crowd, but this weekend belonged to Jason Stoyer, from Team X-Scream, who brought out amplitude, trick count, and the style that the judges were looking for! Congrats to the "Destroyer", but kudos also to Martin, who did 5 backflips in the pool at the World's largest Super Club's pool, "Club La Vela"! Special attaboy award to Chris Langlais, aka, "Pop Tart" for flipping his way to the top of the podium in the Amateur Freestyle Competition!
Special thanks to all who attended and was a part of this special record-breaking weekend! Thanks to the sponsors, families, officials, fans, and to all of our friends at Panama City Beach Tourism and Sports Commissions and the host the Boardwalk Beach Resort. Next event is in Pensacola Beach on May 16th and 17th, we hope to see you there!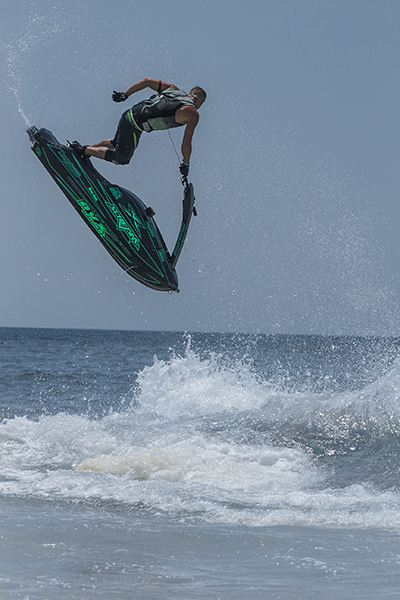 Pensacola just days away…
In just a few short days we'll be back to racing in Pensacola Beach, Florida, at the pier. Last year there were 12 foot swells all weekend long which made for an exciting race weekend. National champion Daniel Martin threw the first ever double back flip on a jet ski off of one of the biggest waves of the weekend.
Join Pro Watercross this weekend in Pensacola Beach Florida to see how the pro riders compete as the gain points towards the Pro Watercross National Championship. The action on the water and the Pro Show start on Saturday and Sunday from 11:00 am-2:00 pm.
If you cannot join us on the beautiful white sandy beaches of Pensacola Beach, Pro Watercross will be live web streaming from 10:45 am to 3:00 pm on Saturday and Sunday. www.prowatercross.com/live
Racer Update
Sport Stock rider Dewayne Stiles has been cleared to return home after two days in the hospital. Stiles underwent surgery on Monday for a fractured femur and the surgeon expressed optimism about his recovery. Kudos to Dewayne; the EMTs were impressed will his overall composure throughout the incident.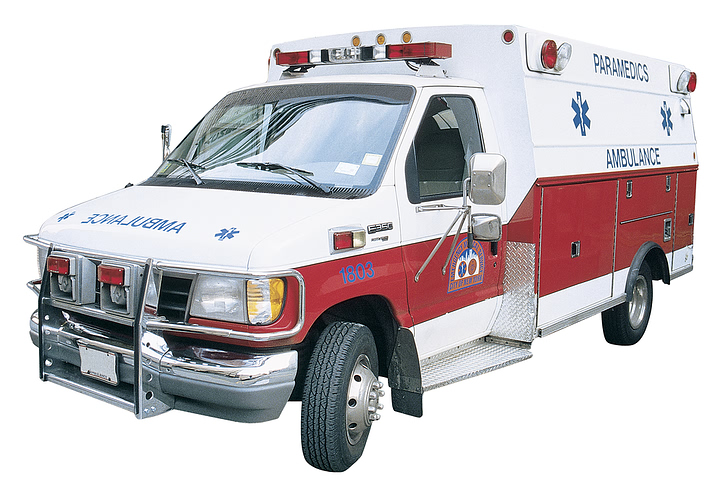 Thank you to Pro Watercross Sponsors…
Jet Lift joined us in Panama City Beach at the Boardwalk Beach Resort. They set up a great display and gave away lots of swag.
It was great having Brian Varsoke, president of Jet Lift onsite for riders and spectators to talk with him to one on one about Jet Lifts totes…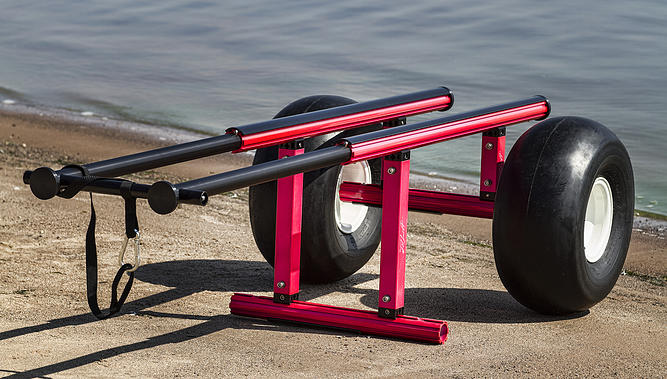 Finally, a big thank you is due to the following Pro Watercross sponsors for making the 2015 Hidden Trails National Tour possible:
Hidden Trails Motorsports
VisitPanamaCityBeach.com
Boardwalk Beach Resort
Yamaha
Sea Doo
Goggle Grip
OptimaRacing.com
Jettrim – Official Seat Cover and Mat
Slippery Wetsuits – Official Wetsuit
Jet Renu – Official Cleaning Product
JetLift – Official Tote
Solas – Official Prop
Davis Trailer World
Austin Spencer Collision
IPD Graphics
Join us next weekend in Pensacola Beach, Florida, for round two of the 2015 Hidden Trails National Tour.
ROUND 2 May 16-17, 2015
Pensacola Beach, FL
First thing to note:
The Blue Angels will be practicing May 12-13 at the Pensacola Naval Air Station – click here for more information on the Blue Angels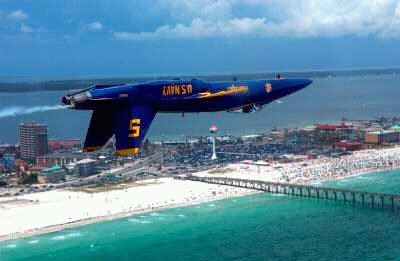 Hampton Inn – Host Hotel
850-932-6800
Booking code: WTR
2 Via De Luna Dr. (closest to race site)
Pensacola Beach, FL
Thursday (May 14) – Sunday (May 17) $169-189
per night + tax
Holiday Inn Resort
14 Via De Luna Dr. Pensacola Beach 32561
850-932-5331
$179-199 + tax use code: "PSA" for discount
Days Inn Pensacola Beach:
850-934-3300 NOTE: Reservations must be made directly with Belinda Hommer
16 Via DeLuna Dr. Pensacola Beach 32561
May 15-16 rate at $129In / $179SS / $209GF.
Travelodge
40 Fort Pickens Rd, Pensacola Beach 32561
850-934-5400
use code: "Pro Watercross" for discount
$99 + tax
Gulf Blue Vacations (condos, beach rentals)
22-A Via Deluna Dr Pensacola Beach 32561
800-242-3224 / 850-932-0775
use code: "Jet Ski Tournament" for discount
1 BR $99* and up
2 BR $125* and up
3 BR $175* and up
* these rates are available on selected units, and do not include tax or cleaning.
For more hotel information at www.prowatercross.com/pensacola
Newsletter – Dance Drop Shadow Image
Sigh up for your Membership Today!
Be on top of things… Get your membership card, t-shirt, decals and more.
Join us on the Pro Watercross Tour for the first two rounds… Pro Watercross staff will be enjoying the sun all week long between Panama City Beach and Pensacola Beach – why don't you do the same!
JETRENU 20% OFF COUPON
ORDER TODAY!
Check out the JetRenu website for all of their great cleaning products for you watercrafts, motorcyles, cars and more at www.jetrenu.com
Use this 20% off coupon code… "Spark2015" on your order today!
ROUND 3: June 20-21, 2015
Sparks, NV(Reno)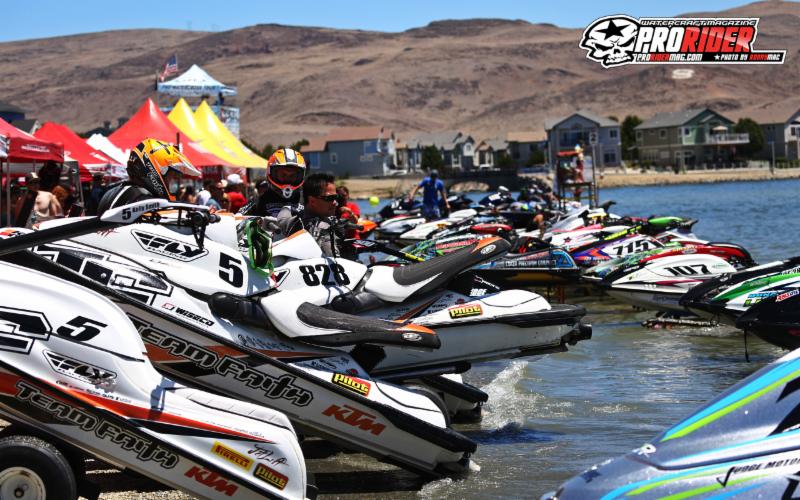 Western Village: 800-648-1170
Reservation code: LWNT15
Wednesday: $35 + tax
Thursday: $35 + tax
Friday: $69 + tax
Saturday: $69 + tax
Sunday: $35 + tax
Holiday Inn: 775-358-6900
Reservation code:
55 E. Nugget Ave., Sparks, NV
Wednesday: $79 + tax
Thursday: $79 + tax
Friday: $79 + tax
Saturday: $79 + tax
Sunday: $79 + tax
ROUND 4: June 27-28, 2015
St. George, UT
RESERVATION CUTOFF DATE: MAY 26
HOLIDAY INN EXPRESS
435-986-1313
$99 per night + tax
This rate will be available from June 22-June 29.
Ask for the "Pro Watercross Tour" room rate and CALL TODAY!
There are limited rooms at this rate, which will book up quickly and this rate is only available until 5/26/2015.
CORAL SPRINGS RESORT: We are very excited about the upcoming Pro Watercross Tour. We think that our property is an ideal location for the racers and tournament organizers. Below you will find special tournament rates and information regarding the property.
Weston Sill | Coral Springs Resort
98 North 6690 W. St. George, UT 84737
Office: 435-879-5839
Ask for the "Pro Watercross Rate"
Coral Spring Resort's suites are brand new and offer resort luxuries and comforts, including central air conditioning, fully-equipped kitchens and complimentary wi-fi in every suite. The Suites are perfect for sleeping entire families and multi-room groups. Each suite features a full kitchen, outdoor fireplace, wireless Internet and cable TV. On site, you can enjoy the indoor and outdoor pools, spa, fitness center, tennis court, and basketball court.
The rates are included below:
1-Bedroom / 1-Bath: $199/night plus a one-time $65 clean fee (Sleeps 2)
click to view photos
(Master Suite w/king)
Nightly Rate: $159/night
Weekly Rate: $799/week
***Note: There is no Jacuzzi tub or fireplace in the 1 bedroom suite. They are all ground level West facing suites. They are accessible for mobility-challenged guests.
2-Bedroom / 2-Bath: $299/night plus a one-time $75 clean fee (Sleeps 4-10)
(Master Suite w/king; 2nd bdrm w/ 2 double bunks or queen bed & detached full bath)
Nightly Rate: $239/night
Weekly Rate: $999/week
3-Bedroom / 2-Bath: $399/night plus a one-time $85 clean fee (Sleeps 8-12)
click to view photos
(Master Suite w/king; 2nd bdrm w/ Queen; 3rd bdrm w/2 double bunk beds)
Nightly Rate: $319/night
Weekly Rate: $1199/week
***Coral Springs is ideal for these types of events: Lockable Storage closets for equipment, tons of outdoor parking for trailers, garage parking that can fit trailers.
ROUND 5: July 18-19, 2015
Lewisville, TX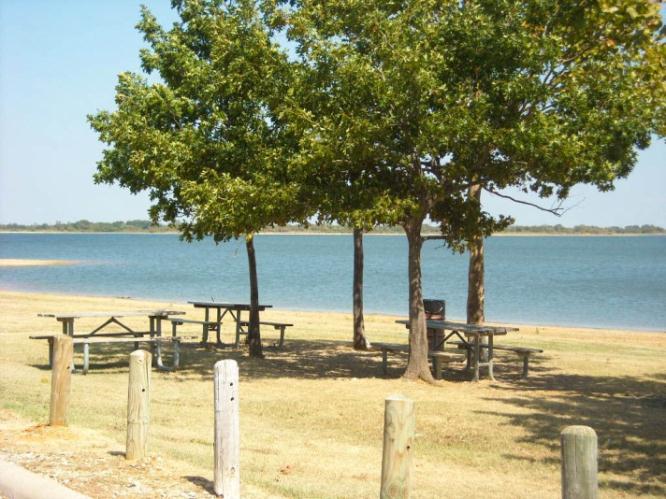 Trailer/Truck Storage:
Hampton Inn & Suites
972-315-3200
Reservation Code: "Pro"
2650 Lake Vista Drive
Lewisville, TX 75067
$ 109.00 per night + tax
Click here to book online
Springhill Suites
972-221-2999
Reservation Code: "Pro Watercross"
720 Vista Ridge Mall Drive
Lewisville, TX 75067
$105 per night + tax
Click here to book online
Suburban Hotel
972-459-7777
Reservation Code: "Water"
1920 Lakepointe Drive, Lewisville, TX. 75057
$59 to $89 per night + tax
First floor room available.
Click here to book online
For more hotel information for Lewisville go to www.prowatercross.com/lewisville