If you want a personal watercraft at the moment just about your only choice is some sort of jetski – either in stand-up or sit-down configuration. But the WESP watercraft designed by Daniel Bailey, and unveiled at the Monaco Boat Show, looks set to offer another option.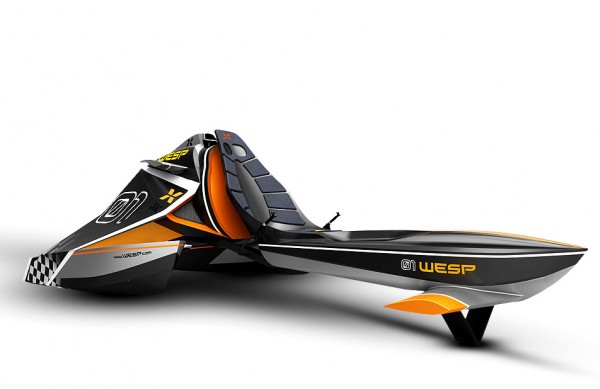 The styling of the WESP watercraft was partially inspired by F1 cars. It is controlled using the rider's body weight to tilt the front of the craft in the water. Watch the embedded video below if you're not quite sure what that entails! Powering the WESP is a 120 horsepower engine mounted behind the seat, and the propulsion is via two jet pumps – one set into either rear pontoon.
Development of the WESP is still underway in Italy. However the first prototype is up and running, and the preliminary tests look promising!