Saturday, 8 March, DOHA (Qatar): Hungary's Gyorgy Kasza and France's Mickael Poret both overcame stiff opposition to win the night Slalom competition in Runabout and Ski, the eight-pin course bathed under spotlights on Doha Bay.  Kasza from Budapest made up for the disappointment of failing to make the start for heat 1 of the Qatar Grand Prix yesterday by comprehensively beating France's Francois Medori in the final, winning both runs.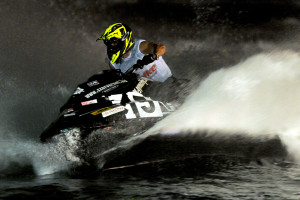 The Hungarians route to the final saw him dispose of Teddy Pons in a tight first round that went to a third and deciding leg, before easing into the final beating Qatar's Mohammed Al Haidus.
Medori's passage to the final saw him get past last year's winner Cyrille Lemoine and Yousef Al Abdulrazzaq.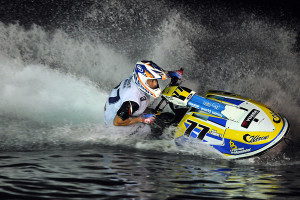 Mickael Poret was out to defend the Ski Slalom title he won here [Doha] last year, but an injury to his knee after crashing in round two looked to have ended his hopes, but the Frenchman toughed it out to make it the final to beat Italy's Alberto Monti.
Poret squeezed past Chris MacClugage in a final leg shoot out in round one, again going the distance against Tiago Sousa who he beat in the final last year, to make it to the final again this year.
Alberto Monti took out Alex Barret and then Rui Sousa on his way to the final.
Abdulrazzaq won the all Middle East race-off for third spot in Runabout beating Al Haidus, with Tiago Sousa winning the all-Portuguese head-to-head against his younger brother Rui, to take third in Ski.