The story of the day on Saturday was the weather and it was challenging to say the least. With water tempetures hovering near 48 degrees and rain the riders were tested on two fronts. However, there was enough action on the course to keep the fans excited.
Pro Ski GP:
Rick Sherker grabbed a quick holeshot and went wire to wire on his Jet Tribe, Bullet machine. Rob Flores had to overcome a dead engine start after jumping the gate but was able to battle through the pack to lock up second on his Hydro-Turf Rockstar Energy boat.  Jim "Neutron" Cebulski made his first appearance on tour and the privateer looked solid riding to a third place finish.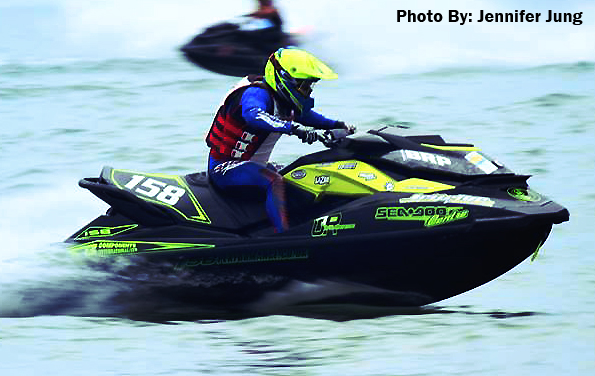 Pro Runabout Open:
James Bushell came roaring back on his BRP Sea Doo at the Grand Prix of Watercross to take a convincing win in the Pro Runabout Open class. Erminio Iantosca battled back and forth with Brian Baldwin with the Judge Motorsports Sea Doo riders landing in second and third respectively.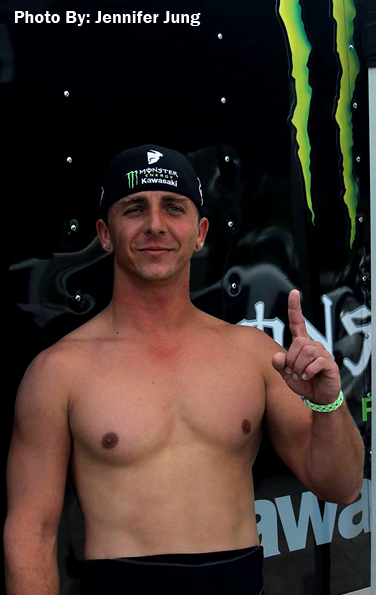 Pro Runabout Stock: Two familiar faces up front again with Mountain Motorsports Kawasaki rider Eric Francis leading the way and Troy Snyder pursuing him doggedly aboard his Neptune Racing Judge Motorsports Hydro-Turf Sea Doo.  They finished 1-2 with Brent Vanderley nailing down the final podium position on his Hydro-X tour Riva Racing Sea Doo.
The Freestyle had the most difficult day but Jeremy Parr put together his best run of the year on his X-Scream boat and took his first win of the year. Johny Leftly looked very good as well working the amateur class to take top honors in that division.