Aug 30-31st Tavares FL was home to the Greenhulk HydroDrag Nationals Final round.
The 2014 Greenhulk Hydrodrags series wrapped up for the season with only the HydroDrag "World Finals" left to be run in November.   This round showcased the junior division where Angelica Gonzalez faced off against Chris Caputo Jr.  Angelica being the underdog on a lessor powered ski put on a fine show but was not able to hold off the SeaDoo RXPX of Caputo Jr.  Both youngsters are determined to make their way to the top!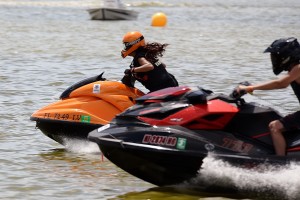 The NA class ended with a showdown between Luis "Tonito" Lopez and Clay Barbee with Lopez coming out on top.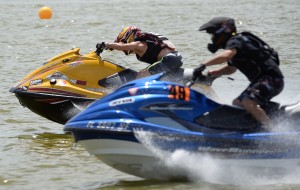 Stan Hightower faced off with Scott Rice in the Stock class with Hightower coming out the victor.
Spec Class had Stan Hightower emerging the overall winner for the weekend and but Hightower was not able to keep Kerry Hibdon off the top podium in the Superstock class.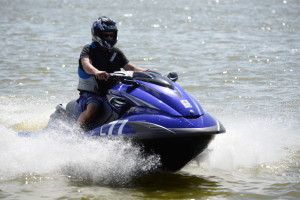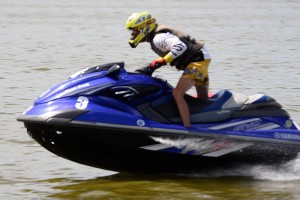 Although Kerry Hibdon took the win in the Superstock class he ended up honoring long time friend Stan Hightower by giving him his trophy.  "Stan has been such a great friend.  I was getting out of jetskiing until he met Stan at a race in Nashville" said Hibdon.  Kerry is a former closed course racer.
Unlimited class went to Chris Caputo on his Seadoo after a semifinal showdown with Kerry Hibdon.
Speed Alley did not fail to deliver some blistering speeds even though the water had a slight chop to it. It was Rayge Sanchez who blazed down Speed Alley in the Unlimited class  pulled off 104 mph.