This year, just like last, is literally flying by as the HydroTurf ProWatercross Tour closes down round 4 for the season.  We only have two rounds left before National Titles are awarded to the winners and the ProWatercross tour comes to a close. Sad as that maybe, we are still going to kill it at the rounds that are left and bring you the info on the movers and the shakers.
The weather co-operated and the waters were not too shabby with a little chop on Saturday with calmer waters on Sunday.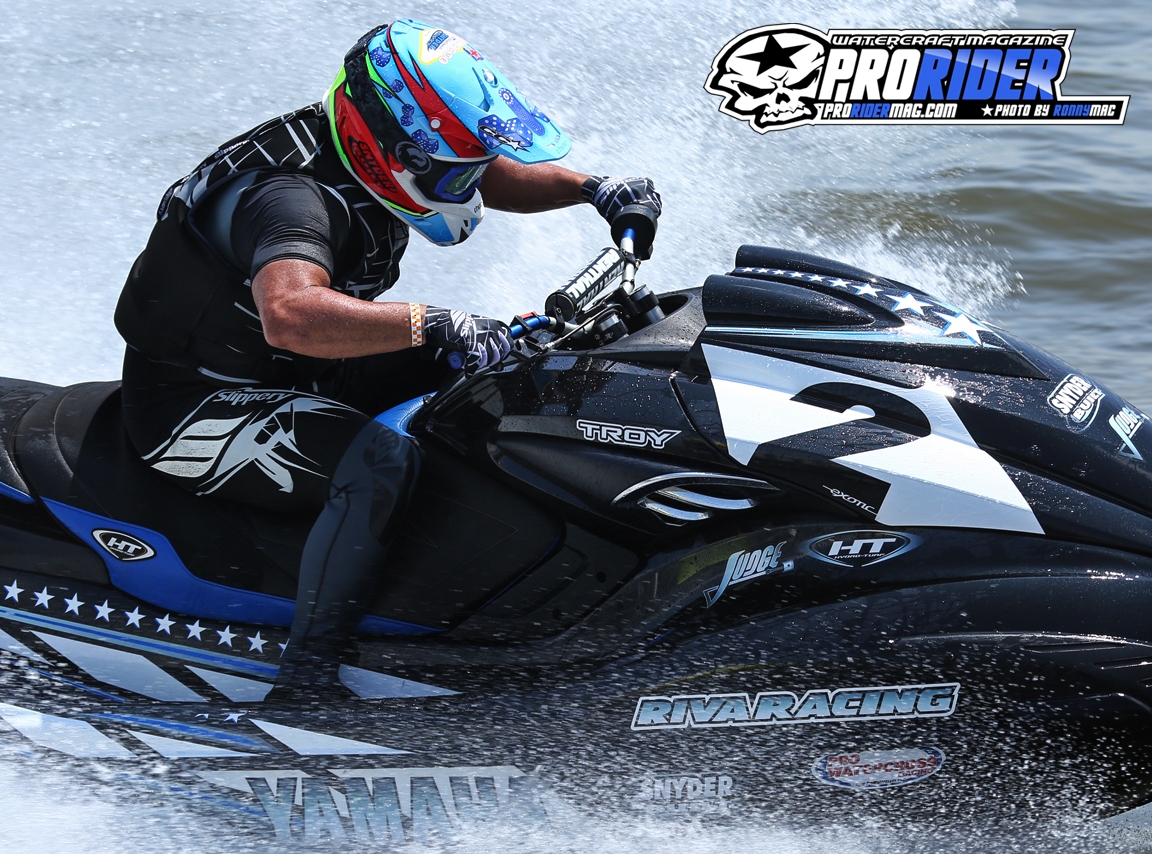 The runabout classes sure dished out some excitement as there were a few red flag starts and some bumping and grinding along the way. Troy Snyder managed to move into the points lead in the Pro/Am Runabout stock after the weekend was over. Snyder pulled off a great start to the weekend with a first moto win over Aero Aswar and Aqsa Aswar respectively all of whom were onboard Yamaha watercraft.  Moto #2 gave Snyder a challenge as he struggled with a 4th place but came back to redeem himself with a moto#3 win.
When asked how he felt about his performance so far Troy answered, "Let's see. That is 5 out of the last 6 moto's I've won to move me into the pro stock points lead after swimming 3 moto's in the opening round (Pensacola).  Moto 2 today they had a band malfunction or so they say. But my bird's eye view says it was a red flag by the Indonesian pretty boy. I had a major goggle malfunction after getting blasted by Aero's wash. With a two minute hold I got frustrated and just rode a horrible moto into 4th.   Tim judge sat me down in trailer and had a pep talk with me while Bo Dupriest made a prop adjustment and a computer tune.  We went out in moto 3 and showed the children how to ride again." Explained Troy.  "I can't thank Dean Charrier enough for getting me on this 2014 FZR Yamaha SVHO and handing me his best package.  Big thanks To Bo Dupriest, Tim Judge, Dean Charrier, Scott Watkins, Hydro-turf, Riva Racing, and the AquaX series!"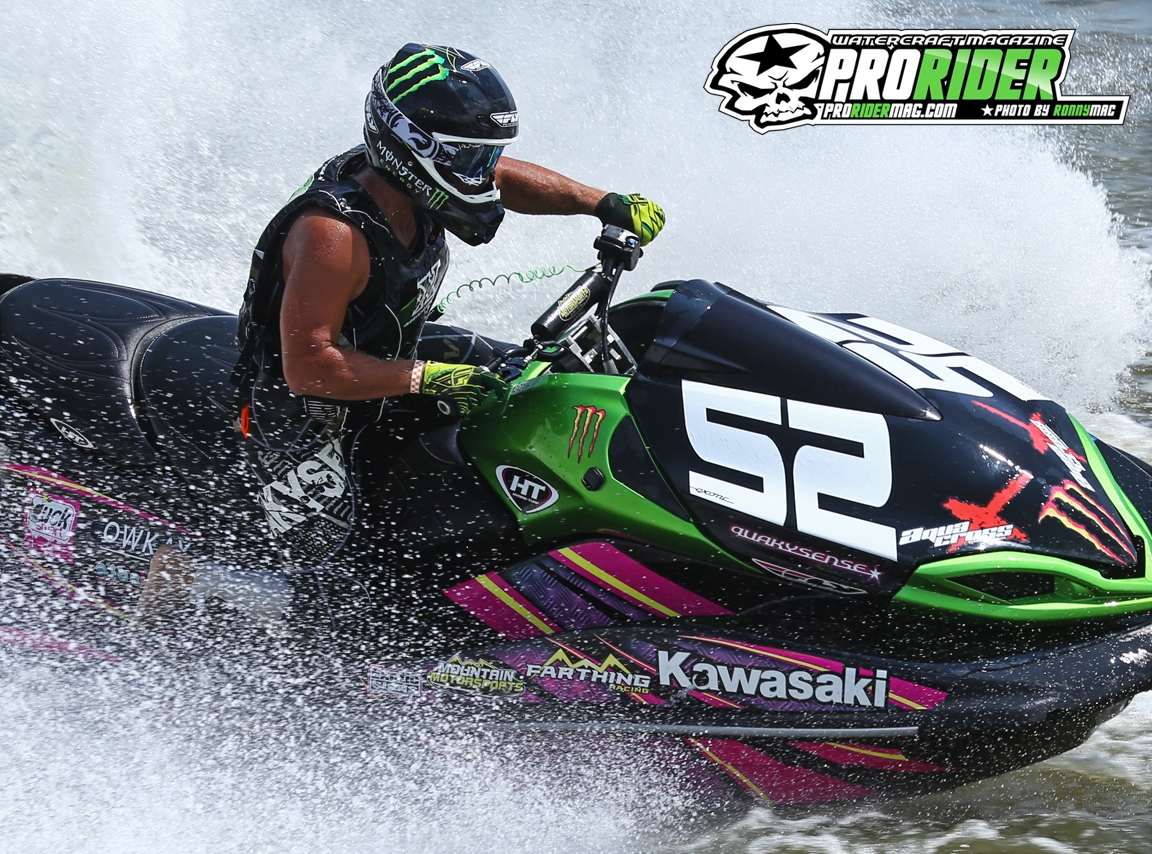 Eric Francis noticeably had a difficult weekend in Pro/Am Runabout Stock. "I had a head cold. My ski was having issues. I fell off in the second Moto and finally had to use Anya's AquaX ski in Moto 3. I finally had a good moto giving troy a lot of pressure and holding off Aero the entire time." explained Eric. "We were testing a new pump and prop set up and somthing messed up with it causing the ski to launch poorly. But trust me we will be bringing a lot more to the last two rounds and I plan on winning them both."  Sounds like some major recouping  and regrouping for the Francis camp. Currently in 3rd overall Francis maybe down but he is certainly not out of the game. "It was tense this weekend and with a lot of talent this year and whoever wins truly earned it."  Francis added.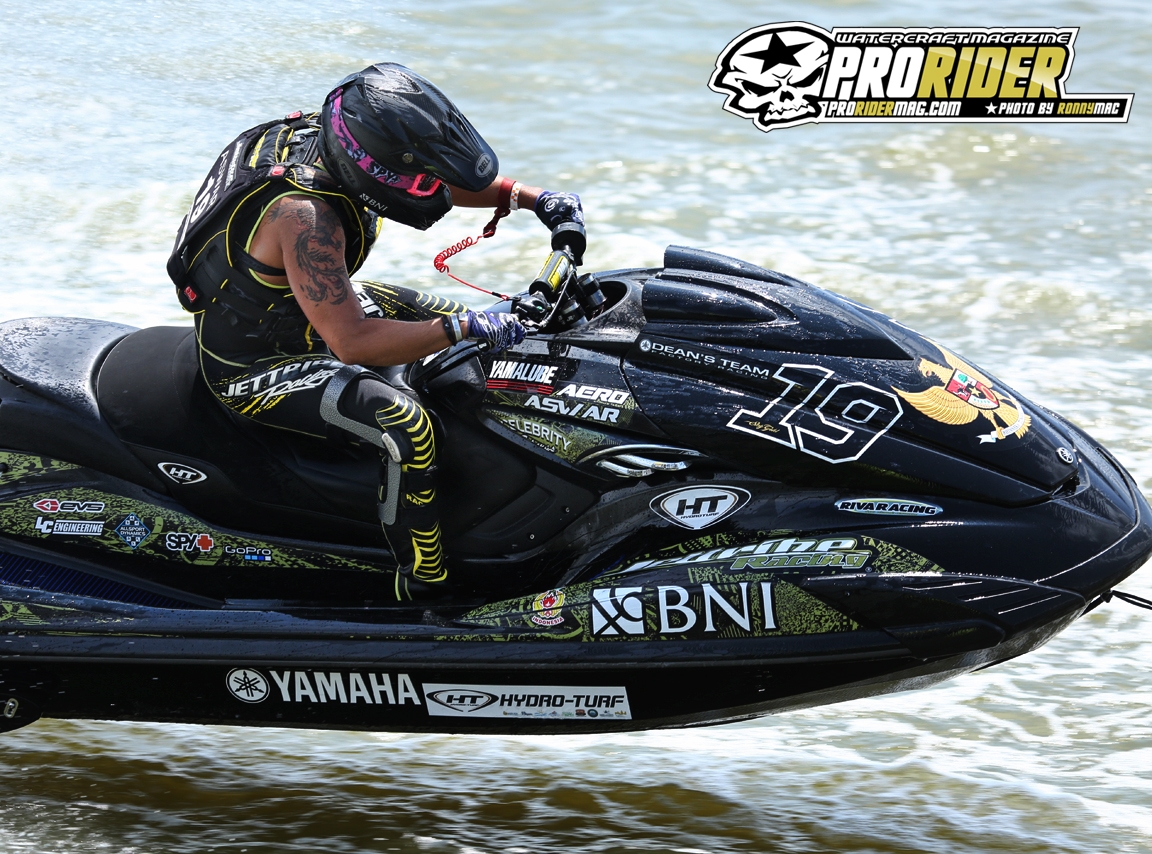 After a couple of rough starts Aero Aswar managed to walk away with a decent weekend finishing 2nd overall behind Snyder in the Pro/Am Runabout Stock and taking a 1st overall in the Pro/Am Runabout Open.  Moto 3 in Pro/Am runabout Open proved a challenge for Aero after he was penalized for beign too quick on the lanyard at the start resulting in a 5th place.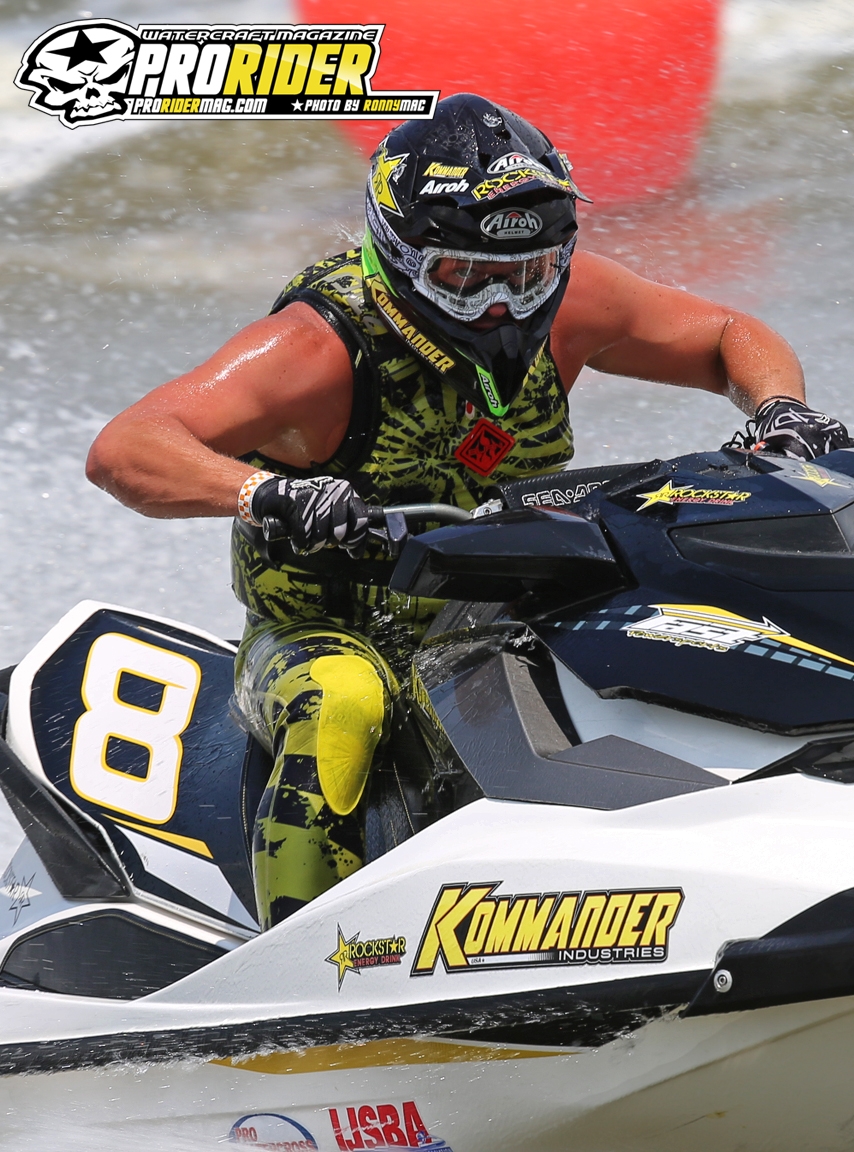 Since Aero pulled off the win in both Motos 1 and 2 the 5th place in moto 3 did not affect the overall outcome for Aero. "The weekend went really great! Besides that start everything else was all good." said Aero, "It was not an easy win," Aero went on to say, "Jared Moore was on me all the time and my knee was popping all the way through."  Aero suffered a knee injury during round one (in Pensacola) of the tour and has elected to continue racing the season rather than withdraw.   "I am only 1 point behind Troy Snyder in the Pro/Am Stock class so I will need to work hard to beat the old guy!" Aero added.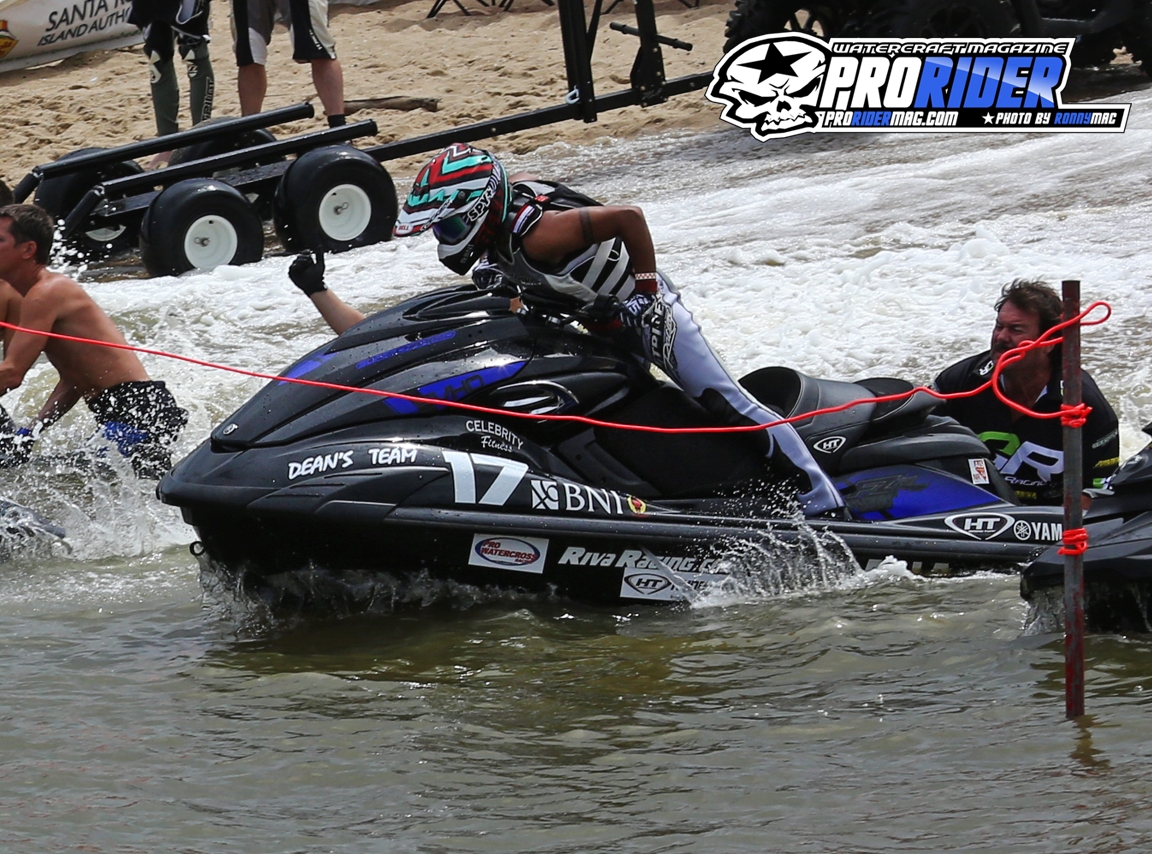 Aero's brother, Aqsa Aswar, pulled off a 3 moto sweep win in Pro/Am Runabout Limited for the overall win and a 3rd overall in the Pro/Am runabout stock behind Aero and Troy Snyder.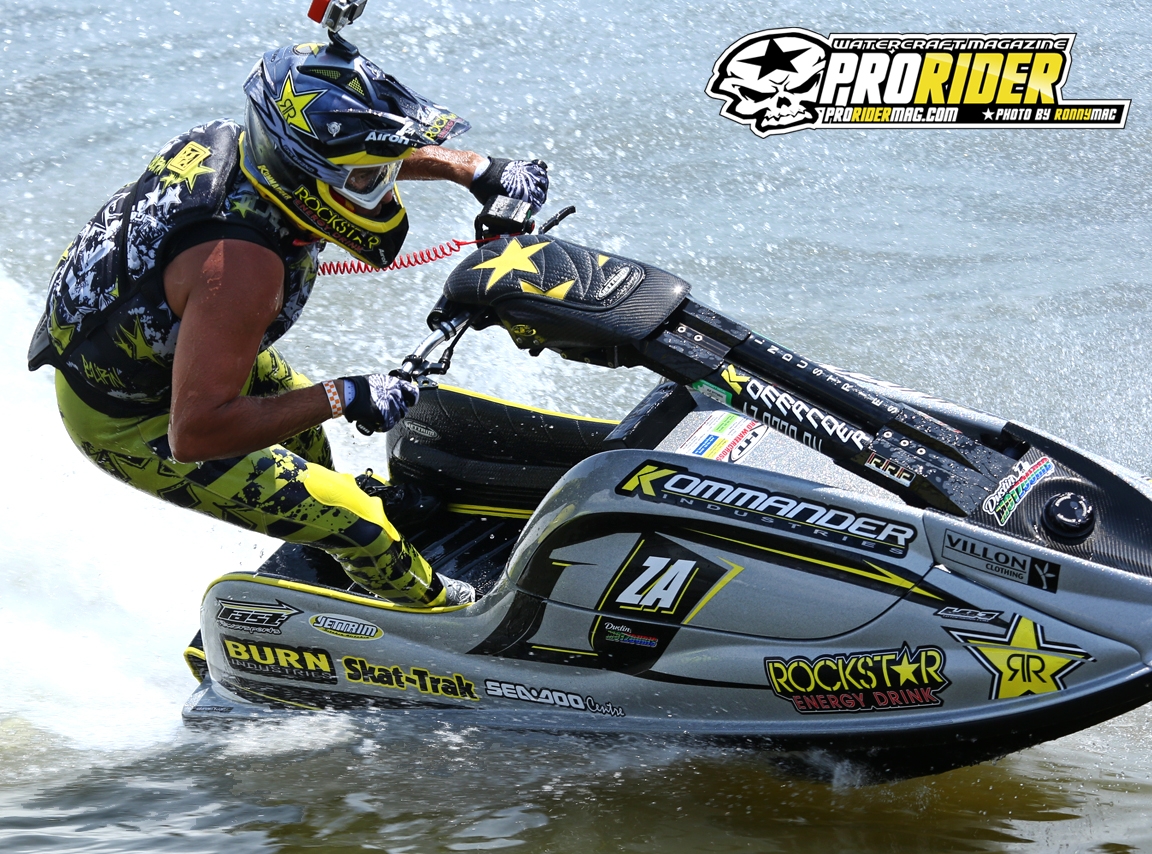 The Kommander Ind. team made sure their presence were felt as Dustin Motz managed to hole-shot every moto which resulted in a commanding overall win for the weekend in Pro/Am Ski GP.  Jimmy Wilson was not able to topple Motz but did manage to keep the rest of the competition away from his 2nd overall placement with three consecutive 2nd place finishes. Rob Flores rounded out the bottom three after struggling to keep his place.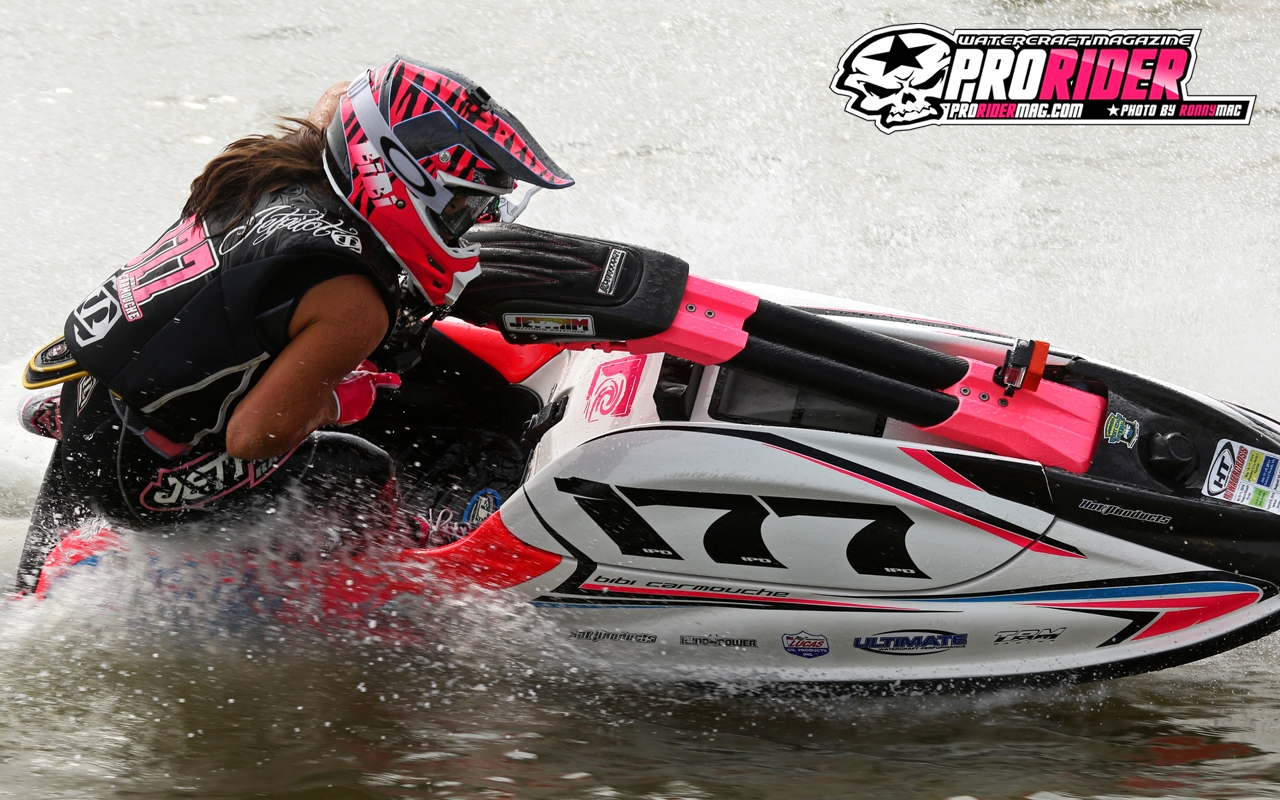 Bibi Carmouche tore up the course with an impressive weekend finishing 1st overall in both the Women's Ski limited, 1st overall in the Amateur Ski Open and a second overall in Amateur Ski limited. She made light work of the competition which leaves her sitting pretty for at least one National Title.   "This was my first time racing at this venue and I loved it! The track was really fun and brought a lot of spectators out to watch, with a great view from the pier." said Carmouche.  "I'm still getting used to my new open boat and looking forward to getting faster and more comfortable on it throughout the last two rounds of the tour."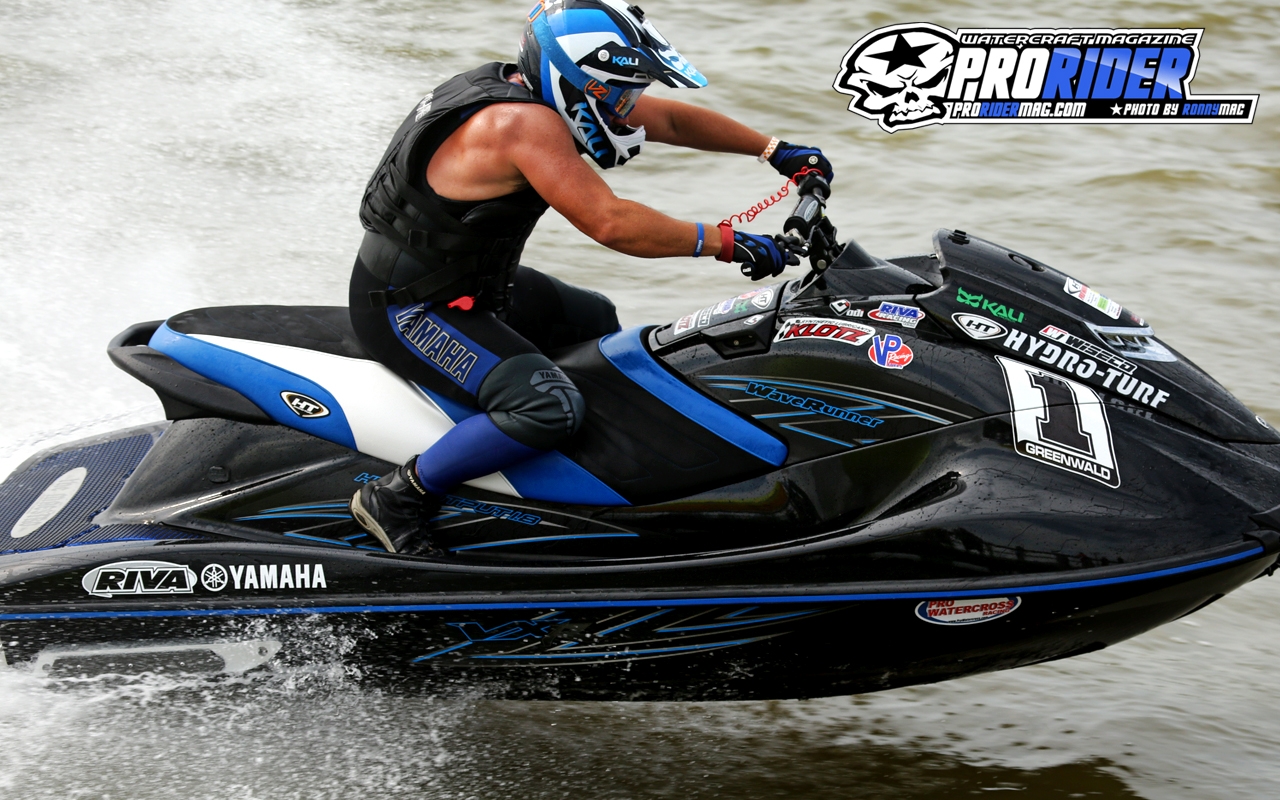 Rob Greenwald increased his points lead in the Runabout N/A class with and overall win in this class and sealed the weekend as an official Yamaha lock down in the runabout divisions.
All eyes are now on another race favorite venue, Lake Hartwell GA, as round 5 rolls up August 9th weekend. As usual, Prorider will be there and ready to bring you first hand images and reports!