BBSD8…It's on!
Come join us for the 8th Annual Impros Blythe Bound Smack Down ("BBSD"), June 8th at Twin Palms Resort, Blythe CA. Everyone is welcome.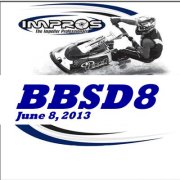 This year, it's the weekend before the Region 1 race at Lake Perris, so it's a great opportunity for you racers to get some good practice time and tuning done for the following weekend, and at the same time, relax and hang with friends without the pressures of race day!
Once again we have several great companies stepping up to help sponsor our party, as well as providing a huge list of great raffle prizes. With the great response we received from our sponsors as well as all of our friends that came out last year, we will again have great prizes to give away, with more expected to be announced later. As a result, we'll be able to help provide support to the BBSD charity.
We'd like to start by showing our appreciation to the companies that have stepped up to support BBSD and the charity. It's these types of companies that help keep our industry going. With these companies all contributing to BBSD8, we will have prizes totaling well over $3,000.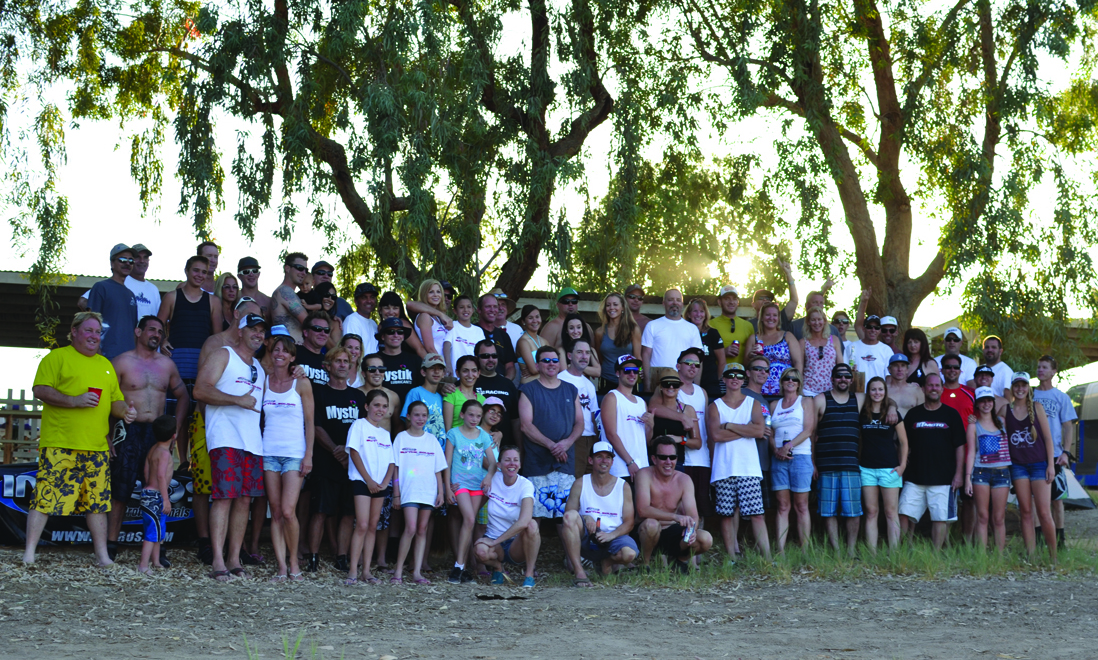 Primary Supporters
Hot Products (http://hotproductsusa.com/) is on board again this year as one of our valuable Primary sponsors, helping us make this happen, along with great prizes for the raffle on Saturday night!
Once again, Steve at Kommander Industries (http://www.kommanderind.com/) Industry leading aftermarket performance race shop and a co-participant in making this weekend happen. A Huge thank you to Steve and his family for joining in the fun with us.
Quickstyle Motorsports (http://www.qsmotorsports.biz/) Motorsport Parts/Accessories & Service. Go see the guys at Quickstyle for all of your motorsport modifications!
LVP Distributing (http://www.lvpdistribution.com/) Distributor of PWC/Off-Road Parts & Accessories. Providing HUGE support for the event, along with great prizes.
WPS/FLY Racing (http://www.flyracing.com/) Distributor of all motorsport products, with FLY Racing apparel/gear.
Image Pro Design (http://www.ipdjetskigraphics.com/) Innovative designed Jet Ski Graphics. IPD will be designing the great looking event T-Shirt for us again this year.
Contributing Sponsors
Bomber Eyewear (http://www.BomberEyewear.com/) Quality, floating eyewear
BJ's Performance in Riverside, CA (951)310-8390– Helping young racers achieve their dreams on the race course!
Maxima Racing Oils (http://www.MaximaUSA.com/) Leader in specialty racing lubricants
Jettrim (http://jettrim.com/) PWC Mat kits, seat covers and much more
KMG Racing (http://kmg-online.com/) PWC racing team and industry ambassadors
BlackJack Performance (http://www.jetworks.net/blackjack2.htm) Builder of Racing carburetors and JetSki service.
Pro Rider magazine (http://www.proridermag.com/) The premier PWC magazine for our jetski industry!
Action Powersports (http://www.actionpowersports.net/) PWC parts and service in Chandler AZ
Impros Blythe Bound Smack Down is simply a fun get together. A fun weekend at the river for all of us to ride, meet, break bread and enjoy a day at the river with friends. Also a chance for us to give personal thanks- if it weren't for great people like you, Impros wouldn't exist. It doesn't matter if you ride a stand up, or prefer a sit down, bring it! If you want to run buoys with friends (old and new), bring it! If you just want to hang out and chow on some free food, WE got it!
Details to follow on the complimentary lunch/dinner on Saturday.
There are full hook-ups at this camping resort, and plenty of hotels available a few miles south in Blythe.
Once again, IPD (http://www.ipdjetskigraphics.com/) will be designing another great looking BBSD T-shirt. To keep us from ordering too many, we are asking that you pre-order your shirt. You can do this anytime, by visiting the following link:http://impros.com/store/index.php/apparel.html. When ordering, you can choose whether you want the shirt and ticket shipped to you before the event, or if you'd rather have us bring it to the event for you. The shirts will be printed two weeks before the event, and only a limited number will be available after the pre-order. The shirts and tanks are all $15, and as usual come with one free raffle ticket. Extra raffle tickets can be purchased when you order your shirt, plus we'll have them available at BBSD. As it gets closer to the raffle, we'll announce the prizes, but the prize list is already over $3,000 strong.
Just a reminder, a portion of every t-shirt sold and the proceeds from the raffle tickets will go to the BBSD charity. Thanks again to all of our great supporters for such a great pool of prizes.
Ok, now the dirty little details:
1) This is NOT in any way, an organized event or sanctioned day. It is simply a "River Trip" for us, and we're telling our friends. A way for everyone to meet new faces and say hello to our old friends too. PWC riding can be EXTREMELY dangerous! Some people, like us, even get hurt trying to burn meat on the BBQ. Impros, the contributing sponsors, Twin Palms Resort, or any of us for that matter are not responsible for your actions on the water, the beach or anywhere else at BBSD. We accept ZERO responsibility for injuries, death or too much fun resulting from riding on the river, drinking, or whatever you do to cut loose on your weekend…. Ride at your own risk!
2) Impros does not put out buoys and are not responsible for any that coincidently show up in the water. In the past, there have always been a few riders that bring some, but it's at their own free will, and if you choose to ride around them, it's at your own risk. It's the Colorado River, and you're free to do what you want (for the most part anyway), and we hope that you have a great, safe time, but act responsibly. Nevertheless, it's our advice that you should bring and wear a helmet if you choose to ride on anyone's course.
3) We have also spoken with the owner of the resort, and he is excited to have us back. All he asks is that everyone entering his property check in at the office/general store and get either a day-use parking or camping permit.
We look forward to seeing you there!
The Impros Crew
When: June 8th 2013
Where: Twin Palms Resort, Blythe, CA
Twin Palms Resort: (760) 922-2929
For directions, camping rates, and even a few pictures, visit http://www.twinpalms-resort.com/
If you're planning on camping, you can call Twin Palms Resort to reserve your site. When you call, make sure to mention that you're calling for the Impros BBSD.
If you're curious about how and why BBSD came about, feel free to visit the following link for a complete write-up, and a recap of BBSD7http://impros.com/store/index.php/blog.html