We've got the date worked out and we're hoping you'll come out to the river and enjoy a weekend of fun with us!
Come join us for the 9th Annual Impros Blythe Bound Smack Down ("BBSD"), in just two months from today! May 17th at Twin Palms Resort, Blythe CA. Everyone is welcome. 
This year, it's two weeks after Round 1&2 Races in Parker, AZ. We really try to avoid races and other events so most of our friends can try to fit BBSD into their schedule and take the opportunity to get some good practice time and tuning done for the upcoming events- and at the same time, relax and hang with friends without the pressures of race day!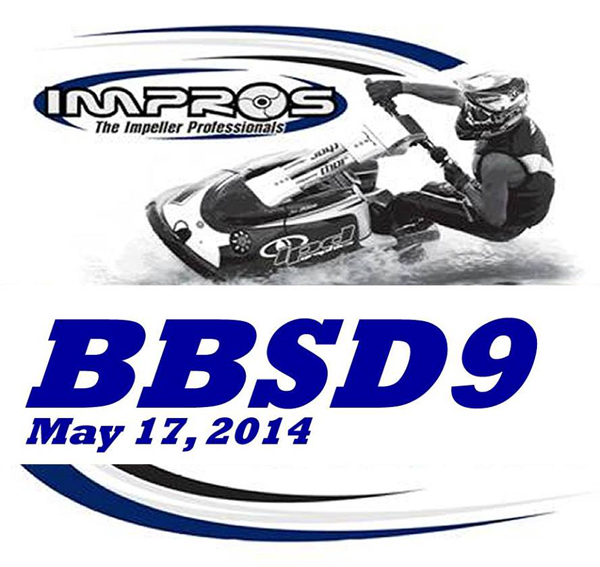 Once again we have several great companies interested in helping us put on this party, as well as providing a huge list of great raffle prizes. We will announce and promote our sponsors in upcoming posts.
We still have a lot of planning to do, but wanted to get the date out there so that you can plan for it. We'll periodic updates as they become available.
For our new interested friends- here's a quick summary of what BBSD is all about…
Impros Blythe Bound Smack Down is simply a fun get together. A fun weekend at the river for all of us to ride, meet, break bread and enjoy a day at the river with friends. Also a chance for us to give personal thanks- if it weren't for great people like you, Impros wouldn't exist. It doesn't matter if you ride a stand up, or prefer a sit down, bring it! If you want to run buoys with friends (old and new), bring it! If you just want to hang out and chow on some free food, WE got it!
Details to follow on the complimentary lunch/dinner on Saturday.
There are full hook-ups at this camping resort, and plenty of hotels available a few miles south in Blythe.
Ok, now the dirty little details:
1) This is NOT in any way, an organized event or sanctioned day. It is simply a "River Trip" for us, and we're telling our friends. A way for everyone to meet new faces and say hello to our old friends too. PWC riding can be EXTREMELY dangerous! Some people, like us, even get hurt trying to burn meat on the BBQ. Impros, the contributing sponsors, Twin Palms Resort, or any of us for that matter are not responsible for your actions on the water, the beach or anywhere else at BBSD. We accept ZERO responsibility for injuries, death or too much fun resulting from riding on the river, drinking, or whatever you do to cut loose on your weekend…. Ride at your own risk!
2) Impros does not put out buoys and are not responsible for any that coincidently show up in the water. In the past, there have always been a few riders that bring some, but it's at their own free will, and if you choose to ride around them, it's at your own risk. It's the Colorado River, and you're free to do what you want (for the most part anyway), and we hope that you have a great, safe time, but act responsibly. Nevertheless, it's our advice that you should bring and wear a helmet if you choose to ride on anyone's course.
3) We have also spoken with the owner of the resort, and he is excited to have us back. All he asks is that everyone entering his property check in at the office/general store and get either a day-use parking or camping permit.
We look forward to seeing you there!
The Impros Crew
When: May 17th 2014
Where: Twin Palms Resort, Blythe, CA
Twin Palms Resort: (760) 922-2929
For directions, camping rates, and even a few pictures, visit http://www.twinpalms-resort.com/
If you're planning on camping, you can call Twin Palms Resort to reserve your site. When you call, make sure to mention that you're calling for the Impros BBSD weekend.