The watercraft racing world has lost a brother. Ron Tan, known as one of the pioneers of the sport in Malaysia, lost his life in Tasik Biru during a veterans class race. At only 50 years of age, Ron leaves a 16 year old son Tan Teck Sang and a 15 year old daughter Kelly Tan Yen Cheng along with wife Juwita.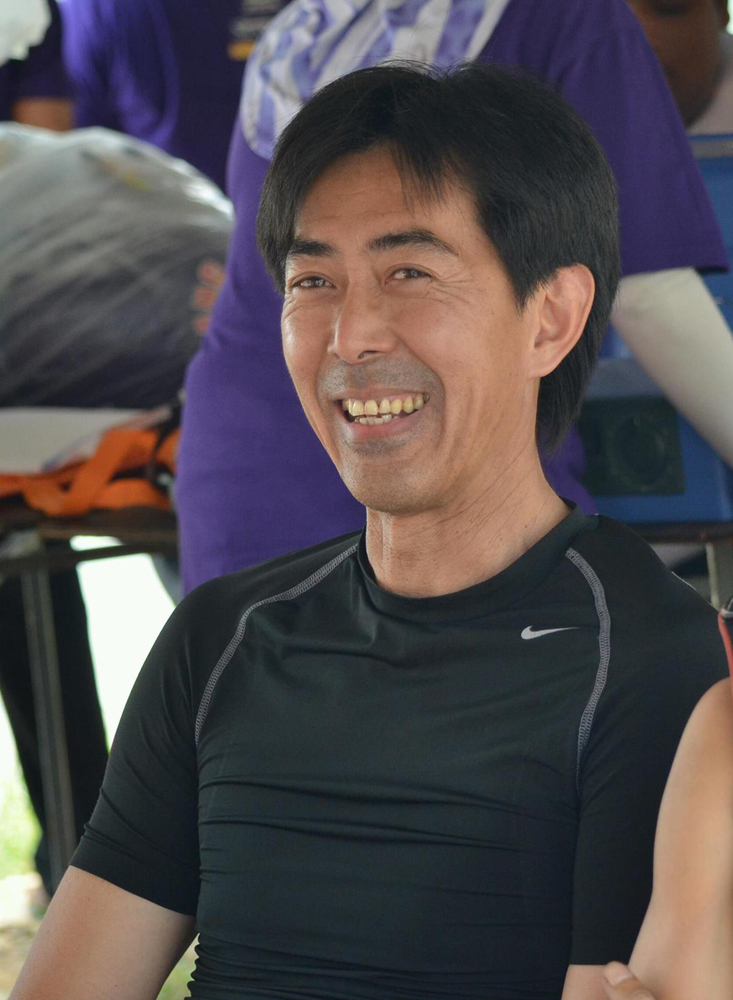 By RonnyMac and Tan Teck Sang
I briefly met Tan Tan at a race in Langkawi Malaysia last year, but I can't say I really knew him. In a conversation with his son (also a racer) Tan Teck Sang, I learned a lot more about the man who left us too soon. I want to thank Teck Sang for telling me about his father during such a hard time. Pro Rider Magazine sends our deepest condolences to the whole family.
"My father started riding on Kawasaki 300's in 1989. His first ski was a Kawasaki 650SX, but when he started racing he was always on a Sea-Doo. He worked as a mechanic in a Sea Doo branch back in the day when the sport was a hit. They sent him to a training facility in America to learn and test the new skis. He aced the exams with a perfect score once and had an average of 94% for every exam there."
"Sea-Doo gave the riders their different skis and they would all race among themselves to evaluate the skis and report for ways to improve them. The riders picked bigger boats and my dad told me ' I was the short skinny Asian who was stuck with the shit skis.' So he was left with the HX and he rode the fastest among them.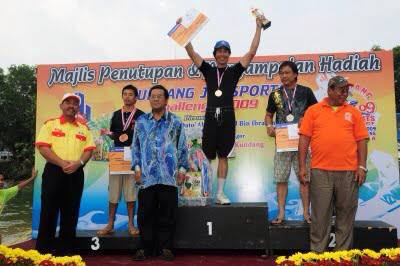 When he returned to Malaysia he started racing and won many races. My father's current job was chief executive director of Extreme Park. Extreme Park is a place where people can come ride atvs, go karts, paintball and things ofthat nature."
Teck Sang remembers, "My dad built a turbo ski with his own knowledge and fabricated his own parts like the exhaust and things like that. He learned how to tune with motec for three years. He had troubles getting things perfect and had troubles with consistency. His dream for the ski is to build and finish an endurance race. He never got to achieve that dream, but his dream of building a turbo was done. I'm going to make sure his dream of seeing his ski finish an endurance race. It would mean a lot to him. He had undefeatable knowledge when it comes to engines. He was my role model."
Teck Sang recalls his father's final race…
"He had the holeshot, and he held it to the second turn. Because the ski was so fast, he made trim tabs to increase the handling to hook because his style is to take tight turns. It hooked pretty hard but he didn't fall off. The last turn before the home straight he fell. He got up but he had fallen to last place. I guess he was pushing very hard to get back in the race. On the next lap as he approached the first corner and turned the handlebars, the ski hooked up too quick and he fell off at 78mph. It was the hardest fall I have ever seen in all these years attending jet ski races. I couldn't take to know that that person who fell was my dad. My heart sank when I saw my dad's body not move, I had a gut feeling that he was gone. They gave him cpr but he didn't respond well. I held his head in the ambulance and I called for him. He took one last look at me, and left."
"My father's race number from the start of his career was number 6. He was admitted to an emergency room at a ward number 6, and was pronounced dead at 6 o clock."
"My father was funny, witty, smart, quick on his toes, caring, loving. Just few of the hundreds of other words I can use in the English language to describe my father. My role model, I always wanted to be just like him, racing and winning all the time, build fast skis and learning from him. Doing things that normal 16 year olds or even adults never get a chance of doing. He introduced me to jet skis at 3 and had me riding by myself at 4. He made things happen for me. I was the spinning basketball on his finger. But now that he's gone, I'm spinning all over the floor with no given direction."
"My puzzle is now missing a huge piece, my father. He passed away doing what he loved, his passion was a never ending flame. He once said to me when a friend if his died, 'If you can die doing what you love, it's the best way to do it' so I guess God heard what he said and granted his wish. So I am happy he left me this way. May his soul rest in peace and joy. I hope there are jet skis in heaven. I love you Dad. When I'm done here on earth, I'll come and find you."
"My dad once said, 'Life is a book, when something happens, you write a sentence. Make more sentences and you get a chapter. Get more chapters and you create a story. And when you run out of pages, it's time to call it quits, and take life easier.' Well dad, if you're reading this. I BET YOU RAN OUT OF INK!!! You never had a chance to finish your amazing life story and you never had your chance to write the book about your life journey as a racer. I never thought I could lose you so suddenly like this. In loving memory of my very loving father Ron Tan Kim Guan 08.08.63 – 01.09.13 love you forever dad. I'll love you till the day I die."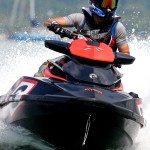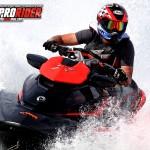 Kelly Tan Yen Cheng:
Today. We lost a magnificent person.
He is my role model, my inspiration, my motivation, my every reason to wake up and feel better knowing he's there to cheer me up. He is one of a kind, funny, intelligent, loving, caring and he is always there for his family. Eventhough he's presence at home are always absent due to his busy work, he always take every opportunity to spend time with us, and everytime we are together, he leaves incredible memories that stays forever in our hearts.
He is amazing. And I love him.
He is my father, and he will always be in our hearts no matter what.
I love you, Dad.
Lionell Tan:
"It's a sport he loved very much. I remember clearly when I first saw a picture of the Jet Ski, I showed it to him in the late 70's and he said we should get them. And we did. We used to ride the jet skis till sundown in the late 80's in Water World, the good old 300's, 440's before we went to 550's and on. He will be missed dearly by many and remembered fondly by even more. RIP my dear cousin."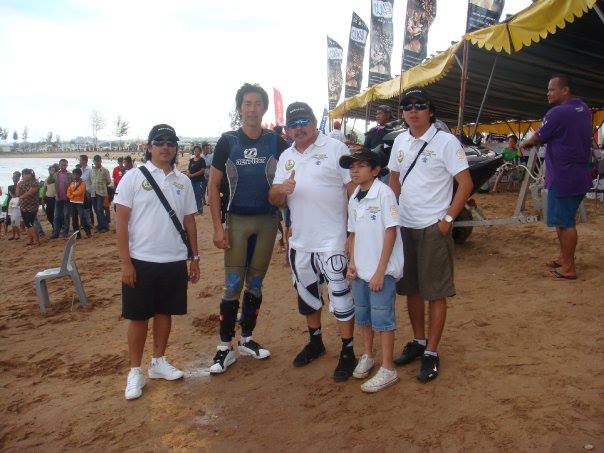 Raja Putra Shah:
"I always seek his honest opinion in the development of the sports. Nice and honest guy. RIP my friend."
Alex Stmrock Wong:
"He was definitely the wise old sage in the Malaysia race community. I always told him how impressed I am that he never retired from racing and continued simply because he still enjoyed it. And I'm sure his son's involvement was a source of great joy to him. I used to tease him to cover up his hairy chest and to stop showing off because I have a bare chest. Lol. He would joke back, "You wanna touch it?". On the rare occasion when I would pop by one of the races one of the highlights was to catch up with him in the pits and have a good laugh. He always welcomed me back with genuine warmth and a strong handshake. Such a loss. Such a loss of a good man."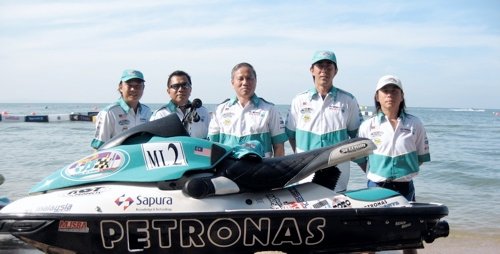 Amin Jay Xll:
"R.I.P Ron Tan. He was not only a great jet ski racer and mechanic, but to me he has been a great advisor and contributor to the Malaysian Jet Ski activities. I had in many occasion refer to him for advice when I started organizing jet ski races. He is indeed one of the key people in making our jet ski racing so colorful. I can still remember his expression under the helmet when I caught him jump start. He is a fun guy to be around by the beach in every race. Oleron race trip was the sweetest memory of me and him. You will definitely be missed my dear friend."
Bryan Chia
Uncle Ron…..You have been a mentor,advisor,taught & guided me about JetSki's Racing knowledge since i ventured into this water sport and participated numerous races.
My dad,Chia Boon Choy have spent many many years with you in the same hobby,PETRONAS RACING TEAM,our local planned island hopping and not forgetting the Veteran's Class Race.
You left without saying goodbye to your family & friends and we will never know WHY?………It is a natural cycle,a fact we have to accept.
Your task is complete in this cycle of your destiny…….A new path awaits you at HEAVEN.
In honor and memory of Uncle Ron who will be sadly missed but not forgotten.
R.I.P…………..Unlce Ron K.G Tan