The offshore racing community thanks the following sponsors for their support of the 2013 LB2CAT Offshore National Championship Race DVD!
Without the support of these key people and businesses, it would not be possible to produce the DVD and keep this historic race alive for all future generations to view and enjoy. They are:
Sponsors: Mark Gerner PWCOFFSHORE.COM, KC Heidler TOM's Truck Center, KIADepot of Santa Ana, CA., Jared and Eric Hardin of Hardin KIA Garden Groveand Irvine, CA., Jeff Lane of PJ Printers.com of Anaheim, CA., Dana Point Jet Ski at the Marina at Dana Point, Steve "Famous" Friebe PWC Race Technician.
Racer supporters are, Scott McIntosh, David Tew (Executive Sponsor atPWCOFFSHORE.COM Racing), Santiago Kuan, Mike Mendez, PWCOFFSHORE.COM Hallof Famer Mike Follmer, Corona Motor Sports in Corona CA., Warren Leighton
of Australia, Sean Conner, and Michelle Petro Pro Rider Magazine.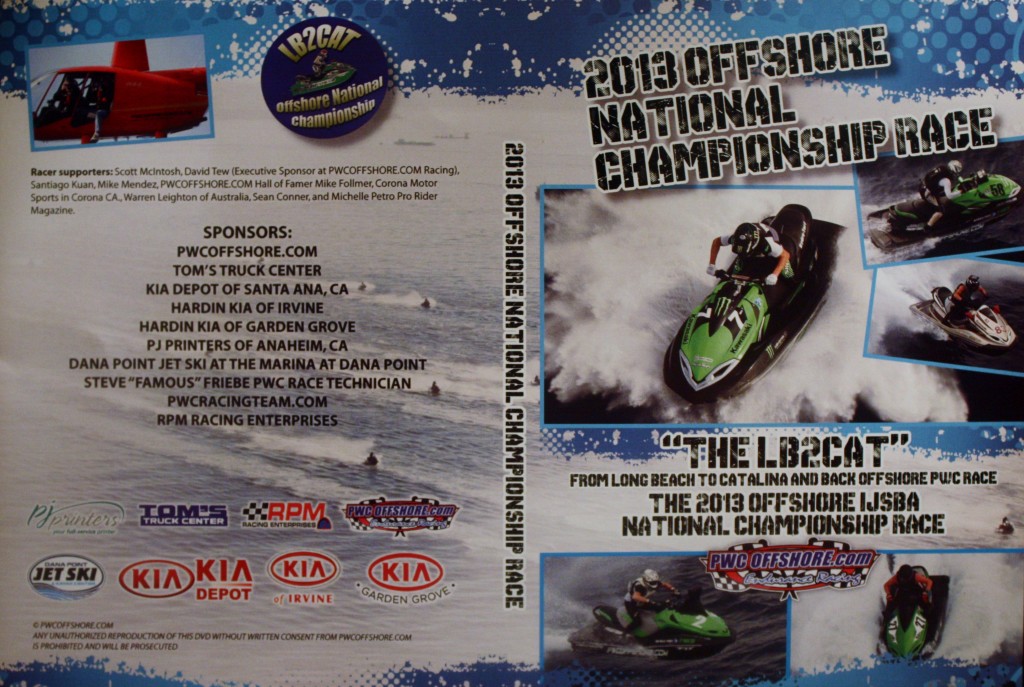 Enjoy the DVD!
www.pwcoffshore.com
www.jetskioffshore.com
www.lb2catrace.com