The world's most popular ski-only race series is undergoing a major change this 2015 season.  Freegun Jetcross Tour was also known as International Open Series and France Nationals until last year, when it stepped outside of France for the first time.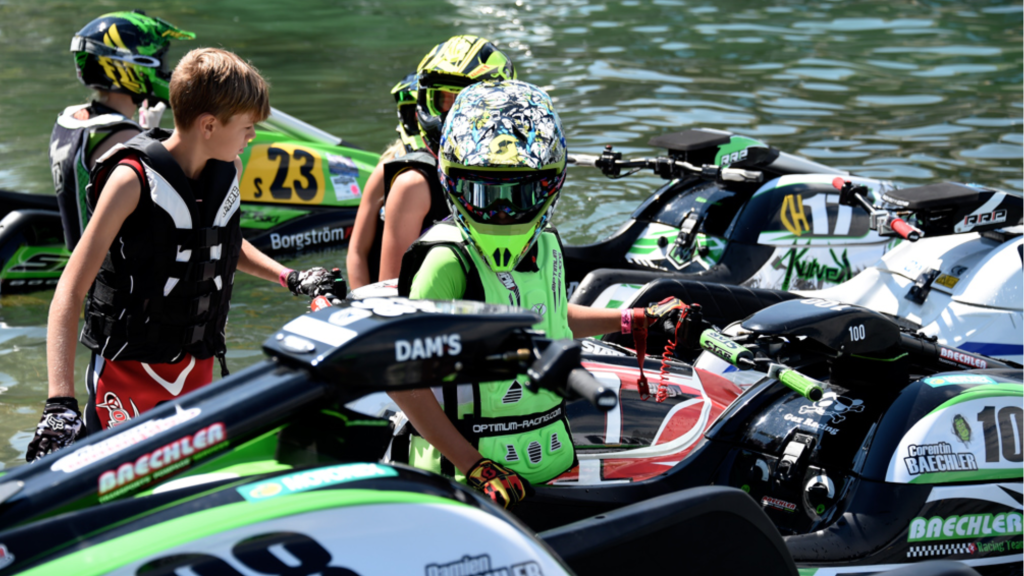 By: JX Sports
Jetcross is not a championship anymore, but several separate independent national Cups PLUS a separate single event called Freegun Jetcross World Cup.  As such, a winner of a national cup will be awarded a Jetcross French Cup (host in Vichy, France but still to be confirmed), and we've decided to collaborate this year with the Jettribe Nordic Jetski Championship, host this year in Bergen, Norway to help riders and offer them some shipment facilities between Doncaster and Bergen. We would like to encourage international pilots to discover this beautiful country, with nice people and take part on this very popular event in Scandinavia.
Our goal is to implanted Jetcross® franchise in as many countries in order to develop the series. Several discussions are already underway for the creation of a cup in Eastern Europe, Italy, and Middle East as well.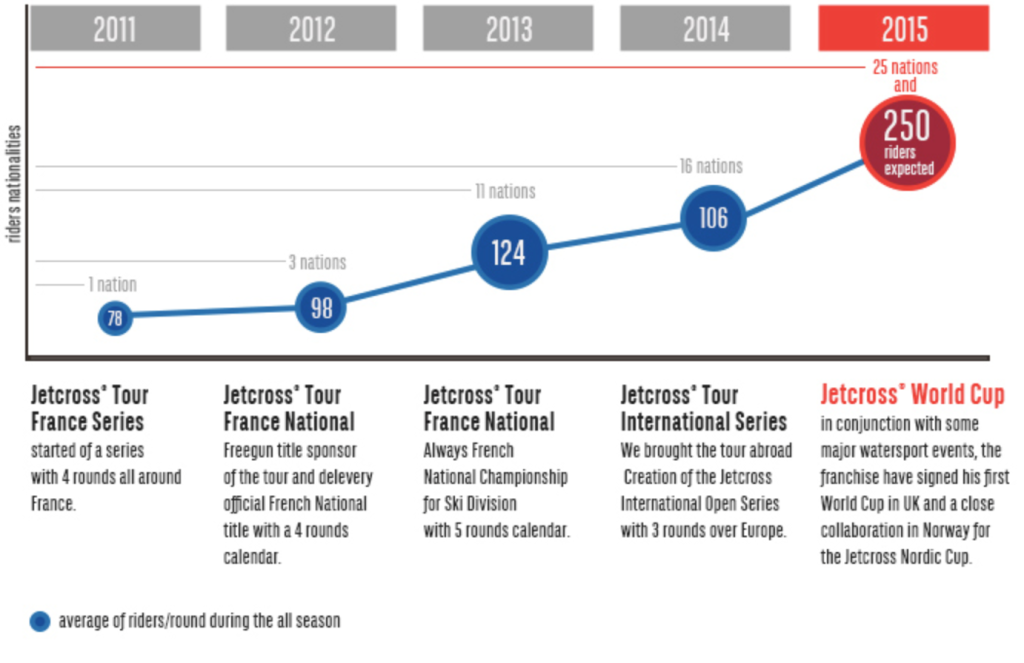 Freegun Jetcross World Cup
Separately, the Jetcross World Cup event in Doncaster, UK will award Freegun Jetcross World Cup champion title as main event of the season.  What this all means is that every Jetcross event will be a competition for a title.

This will be the biggest & best event in Europe you have seen in a long time, all the best riders will be here with over £25'000 (30,000 €) in prize money up for grabs, fantastic grassed venue with excellent pit area and very good bars and restaurants nearby as many of you know because Doncaster Lakeside have hosted the Euros here for the last 2 years. You are the best, you deserve the best, so you get the best, and make a lot of effort about the TV broadcasting with a strong partnership with different international TV channels and a web-live high resolution streaming ! Get this date in your calendar is going to be awesome.
Further details to follow…
New Class Sea Doo Spark 
Upcoming arrival of the Seadoo Spark class inside the Jetcross® series, it will be a super challenge for all the Spark© model fan to ongoing this class with great battle on the water !