Jettribe ProHydroX Tour wraps up round 1 and 2 in Tavares this weekend. Even though the weekend was plagued by rain the event turned out well and was a lot of fun.
Probably the most exciting race of the day was the Junior Runabout Rec Lites where Preston Clark ran away with the win but not without an epic battle with the rest of the junior racers. Tory Snyder put on a great show with a 2nd overall and this only being his third race.
The Rec lite class had a decent turn out of SeaDoo Sparks on the wire with although current AquaX Champ, Kevin Wassum was noticeable absent today.  We were all wondering how his lovely wife and mother to-be allowed him out of the house to race her SeaDoo Spark yesterday.  Could it be that she caught him red handed and grounded the champ?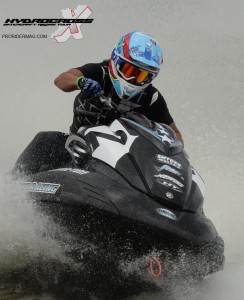 Where there is thunder, there is lightening and the thunder rolled in the Pro Am runabout stock class in the final moto today.  Troy Snyder and Eric Francis ended the otherwise uneventful weekend with a little excitement which ended with Francis being penalized for passing on a yellow flag course. Troy Snyder took the top spot for the weekend for Yamaha.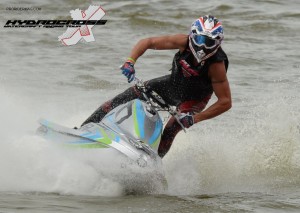 Glen Jung suffered some exhaust issues with his Sport boat but managed to pull through with a great weekend.  Broward Motorsports were out in full force this weekend and showed up with their usual rig and set of skis to race.
Josh and Mason Craft, the young brothers from Orlando, came and took the Hydrocross by storm. Mason battled his way around the course in fine fashion. Josh Craft kept up the pace and showed us all that he was not playing around.  Josh also treated the audience to a freestyle demonstration.  We know this young man will be working toward becoming a force in the freestyle world.
Closed course new comer, Jeff Thornton, said "This is certainly a different type of racing, it is over very quickly so you have to have a different mindset from endurance racing."  When asked if he will continue with the closed course racing, "I will finish the season of the HydroX for sure."  All in all, it was great to be among our friends for the kick off the ProHydroX Tour. Ronnymac images and report will be in the next issue of Prorider Watercraft Magazine! We will see you at the next round for sure!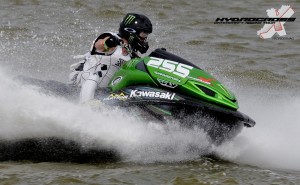 ProHydroX Round 1 and 2 Results