Here's a word from Jettribe rider Allan Dolecki, a rider that raced in the Asian Aquabike in Quinzou, China:
"Well I finally am back and settled in from the Asian Aquabike Finals in Quinzou, China. What a different experience! When I first arrived to the race site I was impressed with the setup and the man-made beach. All week the Chinese staff was always ready to help move the skis and try to answer any questions I had.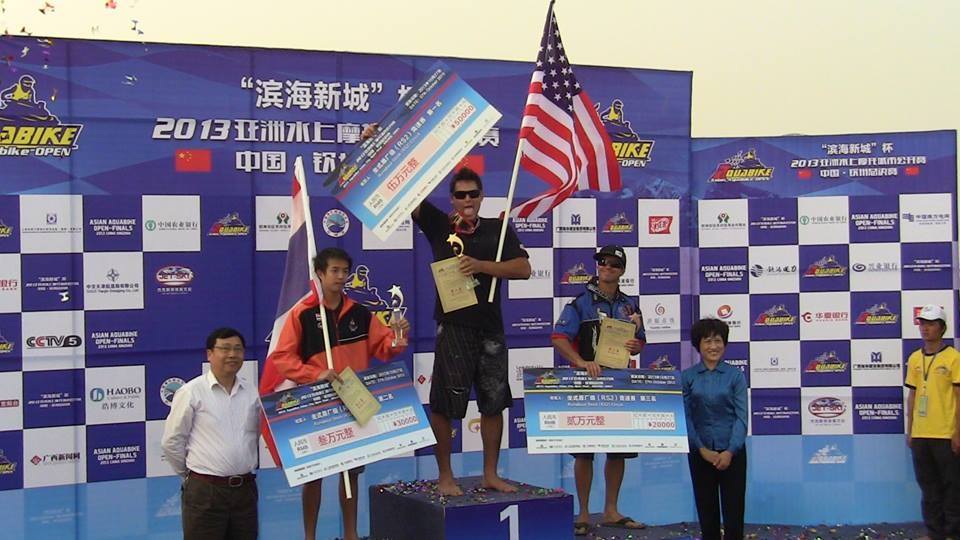 On qualifying day I ended up qualifying second in both RS2 and RS3. Right away I liked how everyone was on similar horsepower boats, it made it a riders race and not who spent the most money to go fast. Once racing in RS2 I was able to get in the lead and win the moto. In the second moto I was able to win again giving me first overall!
I was in good position to win the overall in RS3 too but my engine expired with 4 laps to go and that was the end of racing!
Some of the things that made the race totally different than the US were the timed qualifying, long 20 minute motos, bone stock boats, and the thousands of fans! I'm happy I was able to put Jettribe on the top of the podium!
Thanks to all the Chinese people and Jettribe for the help!