JR Star Racing is all about the junior riders. World champions in the making! The JR Star program is there to promote & support the future of our sport.
Each year, the JR Star program tries to gather enough donations to cover the cost of the following JR Star program features:
· JR Star t-shirt: This t-shirt is given to all junior riders at the IJSBA World Finals.
· JR Star Hat: The hat is also given to all junior riders at the IJSBA World Finals.
· JR Star Gift Bag: All junior riders who register for the IJSBA World Finals receive a gift bag full of swag from stickers and posters to bracelets and key chains.
· JR Star Awards: There are seven specific JR Star awards given out at the last awards ceremony of the IJSBA World Finals. Each winner receives a one-of-a kind trophy. Award categories include "Pro's Choice USA," "Pro's Choice International," "Girl Power," "Hardest Charger," "Rookie of the Year," "Most Improved," and "Alumni Award."
· Prizes: Winners of the JR Star awards receive a variety of accolades ranging from products (lanyards, life vests, wet suits, bags, etc.) to sponsorship's.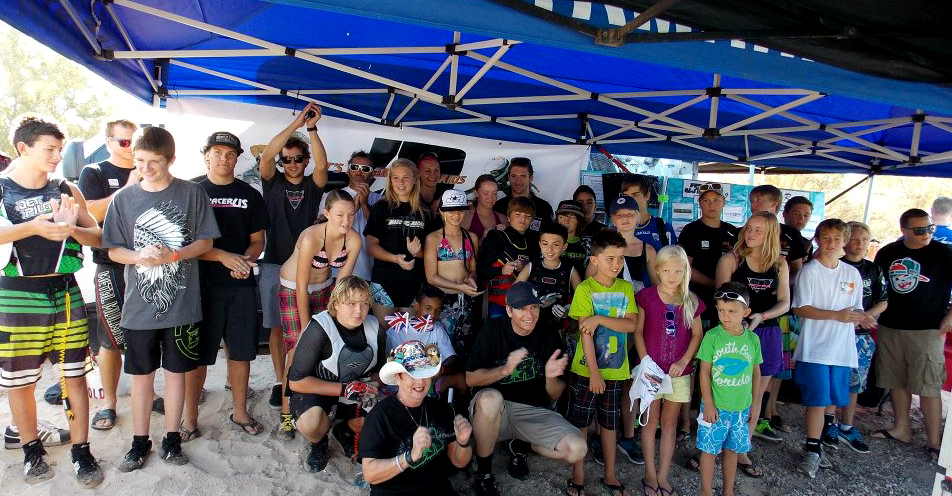 2013 Ride With The Pros
Sunday, October 6, 2013
AT THE ACTUAL RACE SITE!!!!!!
Crazy Horse Campgrounds, 8:30 – 12:00
You must be a REGISTERED rider to participate in this 3 part clinic.
8:30 – 9:00 Sign up, get your 2013 JR Star tshirt and goodies, have some drinks/snacks, meet other riders
9:00 – 9:45 "On the Line" Practice starts on the ACTUAL starting line!!! Hear top tips from pros, watch them model starts, then PRACTICE starts with the pros
9:45 – 10:00 Transition, raffles, drinks
10:00 – 10:45 SLALOM practice!!!! Get advice from pros, watch them demo, practice and get feedback from today's best riders!!!
10:45 – 11:00 Transition, MORE raffles, drinks
11:00 – 11:45 "Take it to the Track" Hear safety and passing tips, watch pros go around the track, then MOTO with them!!!
11:45 – 12:00 Wrap it up- WIN A GOPRO and other fabulous prizes!!!!!
PRO riders already committed to teach that day: Chris MacClugage, Dustin Motzouris, Kevin Reiterer, Kody Copenhaver… more to come!!!!
About JR Star Racing
The best program to help the young Jet Ski racers… The JR Star program began six years ago with small "how to" clinics hosted by pro rider, Chris Hagest. Under a small tent at each of the races on the National Tour, eager junior riders got advice on safety, starts, making passes, equipment, and sponsorships. From these small clinics grew a program of support for junior riders. Racing enthusiasts and industry leaders alike have pitched in to help show the junior riders just how important they are to the future of our sport.
Every penny donated to the JR Star program goes directly to the kids- there are no "administrative fees" or company costs to be concerned about. We need your help in showing support for our junior riders. The kids look forward to these awards and recognition in the jet ski world. They deserve our support.