Krash are proud to announce that in conjunction with some of the USA's largest Freeride events we will be running a 4 round USA national tour.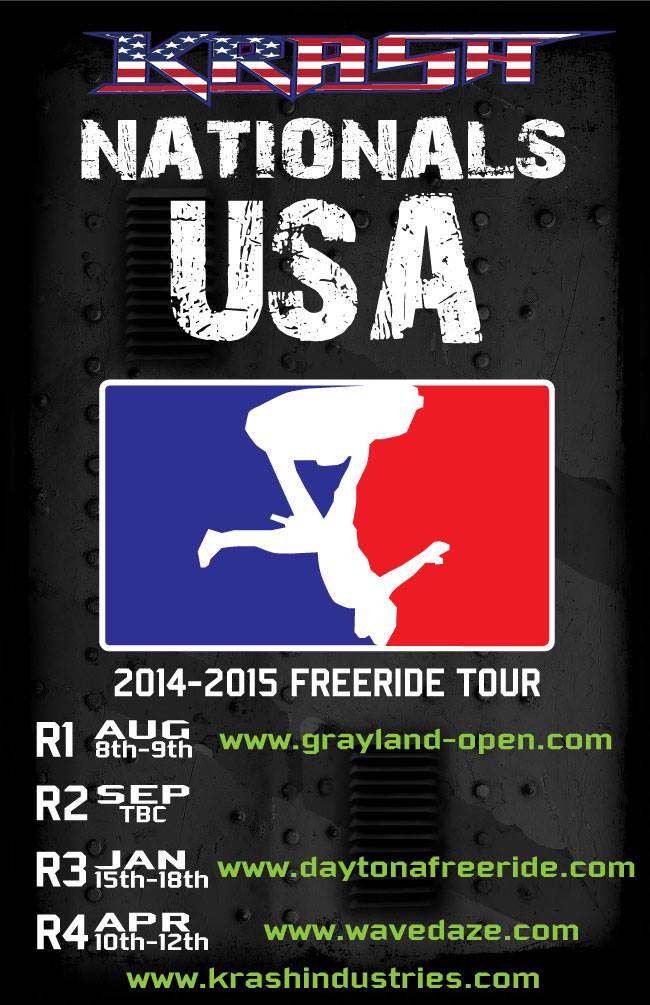 There will be 5 classes Pro, Amateur, Rookies, Runabout and Masters the Overalls for the Pro class will be over the 4 rounds where as for the Amateur, Rookies, Runabout and Masters there will be an East Coast Champion and West Coast Champion.
The scoring criteria will consist of 50% surf riding and 50% aerial monovers as it is done at all other major International events.
Again a massive thank you to Dan Lindgren at the Grayland open, Nick Foederer at Daytona Freeride and Dan Swartz at wavedaze for getting behind this to help get it off the ground and also the Zack and Jake Bright for there on going input and assistance.