I recently received my copy of the 2013 LB2Cat DVD and managed to squeeze in a moment within the bustle of Christmas to sit and watch it. If you are planning on racing the LB2Cat or any offshore endurance race for that matter I would suggest you watch this DVD. Not only does the DVD cover the race but it is peppered with great sections covering important aspects of offshore endurance racing such as necessary equipment, safety, and riding tips.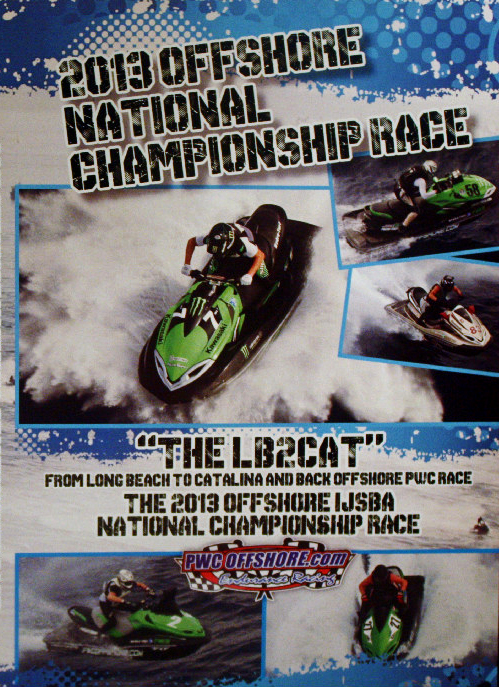 The shots from the helicopter are fantastic with great scenery shots of the Queen Mary in the harbor at the beginning of the race.
The DVD also has footage on board with some of the racers giving you a feel of actually being a part of the race.
The start line is impressive and the race itself has its fair share of challenges for the competitors from changes in water conditions and mechanical issues to navigational difficulties.
One participant who completed the race in flawless fashion is one of PWC Offshore.com core racers Craig Warner. He finishes the race looking just as he did when he started with a perfect riding style and sound strategic decisions.
Pro Rider Magazine had the opportunity to ask him about his LB2Cat experience.
PR: What are the key factors in boat prep and maintenance to successfully complete an endurance race such as LB2Cat?
CW: Build a top speed reliable motor package and hope for the best. Kawasaki does a fantastic job having my boats prepped for these type of races. I would not be where I am now without Monster Energy Kawasaki, Troy Lee Designs, Oakley, Hydro-turf, and Skat-Trak. They are my backbone that keeps me pushing hard to keep winning.
PR: What is the most important advice you would give a newcomer to racing the LB2Cat?
CW: Training prior is key, and learn how to go across ocean chop without letting off the gas. You really have to pin it to win it, at all costs. Sometimes you get close to getting pitched off or slamming your neck on the handle bars, but you have to make it through those type of hits and just keep moving forward.
PR: Your fourth win of the 2013 LB2Cat ties the current record of overall wins with the legendary Billy Womack. Are you going to race the LB2Cat next season and try to beat it?
CW: Yes and it's an honor to match the King of Endurance. I will be there next year to try and break his record. I really want that title. 2014 is going to be a big year for Monster Energy Kawasaki, Troy Lee Designs, Oakley, Hydro-turf, Skat-Trak and myself. I'm looking forward to the race season to start. See you all at the Mark Hahn 300!!!!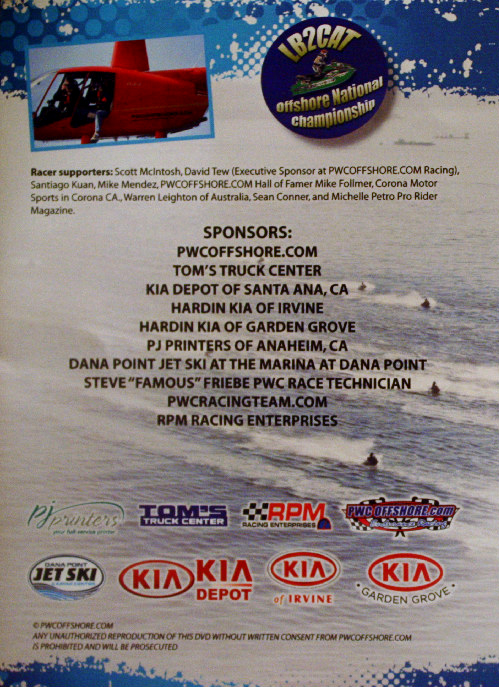 2014 is going to be an exciting year for endurance racing. It will be the 10th anniversary of the Hot Products Mark Hahn Memorial in Lake Havasu, Arizona with Mark Warner on the verge of making history if he manages to pull off his fifth LB2Cat win.
The 2013 LB2Cat DVD is a must have for any PWC racer, especially those that are into Offshore and endurance. It is affordably priced and makes an excellent addition to any PWC DVD collection. To obtain your copy go to pwcoffshore.com and get yours today!
pwcoffshore.com
-Michelle Petro