A Tucson teenager was just given a brand new jet ski as a surprise from Make-A-Wish Arizona and RideNow PowerSports.
By Pilar Arias:  Tucson News Now
The wish reveal for 14-year-old Dominic happened at 3 p.m. Saturday at the Tucson RideNow PowerSports location on 7501 E. 22nd Street.
Dominic was diagnosed in January 2012 with brain cancer, according to a news release. He has long loved water sports and has raced jet skis with his dad since he was very young.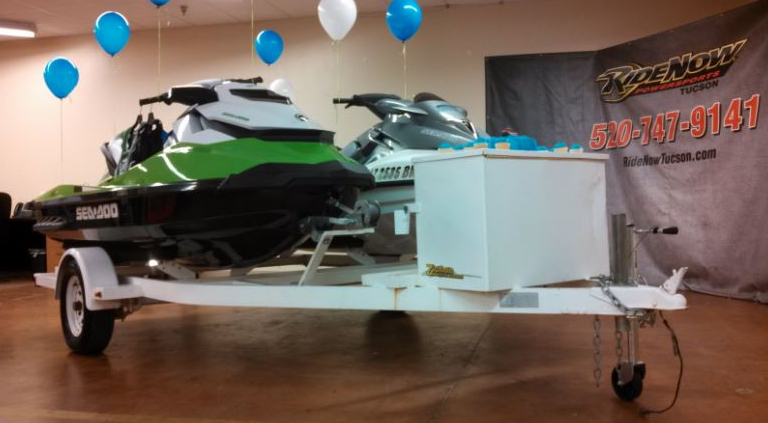 In the past year, during chemotherapy, radiation and two brain surgeries, Dominic really considered what he wanted from Make-A-Wish Arizona but he always came back to his love of water sports and hanging out with his dad so he told his wish granters he wanted his own jet ski.
"We are so excited that RideNow PowerSports was able to help us make Dominic's wish come true," said Elizabeth Reich, chief executive officer of Make-A-Wish Arizona. RideNow helped to secure a new 2013 Sea-Doo GTI SE 130 for Dominic, even in the color he requested and they hosted the surprise party for the wish reveal.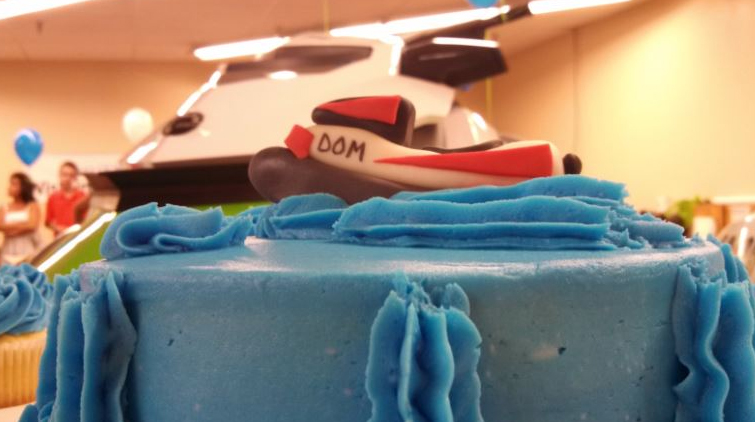 "With more than 400 eligible Arizona wish kids currently waiting for their one true wish, having the support of local businesses like RideNow helps our organization grant more wishes every year," Reich said. "We could not continue to grow the number of wishes we grant without the help of our donors, both individual and corporate."
This year, Make-A-Wish Arizona has granted a record 300 wishes.