Personal Water Craft Adventure to benefit the supporting Charities. An Invitational Personal Water Craft Adventure operated by military Veteran teams on-board Kawasaki Ultra LX JET SKIs ®
Supporting the Never Quit Challenge with your financial contribution will allow us to train our combat wounded for this amazing adventure, purchase their Personal Protective and Adaptive equipment and bring them from Key West Florida to New York City safely!  This is a huge endeavor with land crews, vehicles, trailers, jetskis and volunteers to support our combat warriors.  We appreciate your support
Description
Welcome to the Never Quit Challenge. The Only Jet Ski® Ultra® LX personal watercraft Tribute Adventure. This is an invitational only ride for select veterans and combat wounded. This adventure is not open to the general public but we are asking for your support to make financial contributions to our supporting charities.
Track the stops of the Never Quit Challenge Operators:
https://mapsengine.google.com/map/edit?mid=z8WNo-1kxHwc.kN60bunkRrjU
Transit: Key West, Florida to New York City, New York U.S.A.
Mileage: 1,600
Timeline: 6 days, 266 miles per day or less
Staging in Key West, Florida September 5th, 2013
Departure: September 6th, 2013
Completion: September 11, 2013
TRIBUTE: In honor of those who go the distance. The operators of this 1600 mile adventure will be seeking public sector financial donations on their behalf while going the distance. Teams will solicit charitable contributions on behalf of their select non-profit charity
Key Charities:
1. Phoenix Patriot Foundation
http://www.PhoenixPatriotFoundation.org/
Facebook: https://www.facebook.com/PhoenixPatriotFoundation?fref=ts
2. The Station Foundation
http://www.TheStationFoundation.org/
Facebook: https://www.facebook.com/TheStationFoundation
3. The Boot Campaign
http://www.BootCampaign.com/
Facebook: https://www.facebook.com/bootcampaign?fref=ts
Never Quit Supporters:
http://www.ConnectedWarriorFoundation.org/
http://www.SpecOpsSurvivors.org/
http://www.XtremeAbilities.com/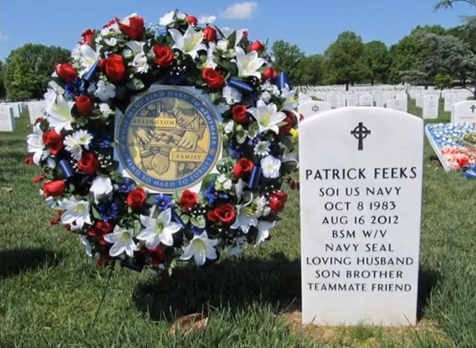 The Never Quit Challenge teams are comprised of PWC Operators whom are specifically invited and trained by K38. They are US Veterans from our military special operations divisions. This is not an adventure that is open to the public for participation, it is a charity driven ride. We would like to solicit your financial contributions in support of the charities listed on behalf of our Spec Ops & Veteran communities.
Please subscribe to our Never Quit Challenge youtube channel:
https://www.youtube.com/user/NeverQuitChallenge
NQC Facebook: https://www.facebook.com/NeverQuitChallenge
K38 is the NQC producer/promoter. K38 is supported by Kawasaki Motors Corporation USA, the American Watercraft Association (AWA), Triton Nutrition, Hydroturf, Liquid Militia Clothing, Ocean Lovers Collective, Everyday Heroes Project, Betty Belts, and Paleo Treats
Contact: NeverQuitEthos@gmail.com