Nordic Jetski Championship Bergen, Norway 12-15 August 2015
The Nordic Jetski Championship will take place in Bergen, Norway 12th-15th of August 2015. With over 120 riders from more than 11 different countries, the Nordic Championship is truly a high level event. 
And amongst these, a selection of the best riders in the world; Kevin Reiterer, Valentin Dardillat, Bill "Hurricane" Haig, Markus Lutsokert, James Bushell and locals like Lars Åkerblom, Stian Schjetlein and Daniel Svae Andersen on the line, this is truly an event one should not miss!
The race course has been built weeks in advance to make sure the buoys do not move and to be able to test the course and splits way in advance to ensure that the race course is top notch. We have also taken the liberty to add two log jumps to the course to make the race more challenging and fun to watch for the spectators.
The races will take place in the heart of the city of Bergen, one of Norway's largest cities, with great view for the audience and participants. Bergen city is one of the most beautiful cities in Europe. The incredible landscape and nature from the fjords and mountains make it a truly beautiful place.
The Nordic countries put a lot of effort into their junior programs and recruitment in the younger ages. As a result, Norway alone has 17 juniors in the age 10-12 lined up for this race.
Nordic Jetski Championship categories:
Knøttejet:  Yamaha 701 with speed restriction – Norwegian category, age 8 -10 years.
Ski Junior 10-12 years old. Everybody gets a trophy, not a Nordic Championship title category
Ski Junior Lite 13-15 years old
Ski Lite
Ski Stock
Ski Ladies Limited
Ski Promotion
Ski Elite – GP1
Ski Veteran GP1 35 år +
Runabout SeaDoo Spark
Runabout NA
Runabout Stock
Runabout Elite – GP1
Freestyle
The event is hosted by Hjellestad Jetski club, the largest club in Norway.
It is the very first time a championship of this size takes place in Norway. We are very eager to make this a professional and enjoyable race for all riders and we are looking forward to welcoming them, says Ivar Schetlein, Chairman of the Nordic Jetski Championship Comity
For more information, please contact:
Ivar Schetlein
Tel: + 47 95 75 68 10
E-mail: ivar@biltransport.no
Web: www.nordicjetski.com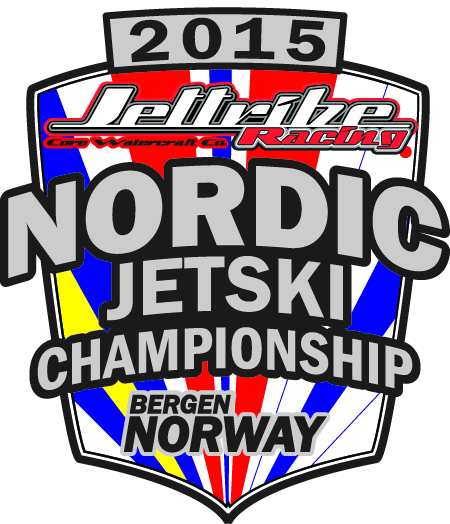 Like, Tag & Share!