Optima Racing has a big surprise for round 2 of The Pro Watercraft Tour this weekend in Panama City Beach. Chris 'The Fish" Fischetti will be on the line in the Pro Ski GP Class! Fish will be on the Optima Racing 1100 SXR de-tuned for surf.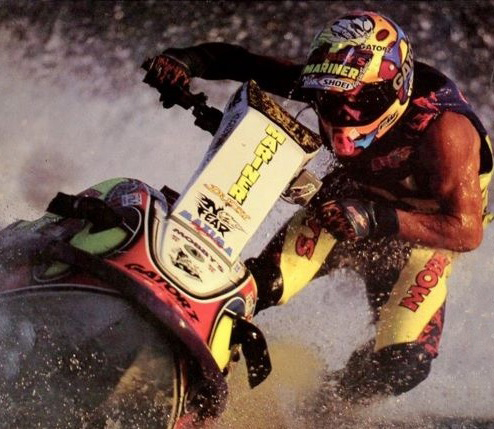 "Im stoked to be able to ride a pro level boat at a National Tour event, and I hope I can hang on to it and use some of the Fish talent to get up to the front. All I have been riding is a limited 550 for my Aquamoto event, and about 5 minutes on one of Rusty's bullett ski's in Havasu. So… It's gonna be a good time for sure." Chris said.
Mike Bartolomeo said, "Optima Racing believes that Fish will come and showcase the skills we know he still holds.
We are excited to give a shot in the arm of our sport by bringing a true Hall of Fame legend to Panama City Beach."
Pro Rider will be there capturing all the action from Panama, so stay tuned!