The first four rounds of the Hydro Turf Pro Watercross IJSBA National Tour have provided the racers with the deepest level of talent that we have seen in many years. The international contingent of racers continues to grow and the U.S. riders continue to progress in talent and equipment. Below is a recap of Team Optima Racing's efforts during the grueling first part of the tour.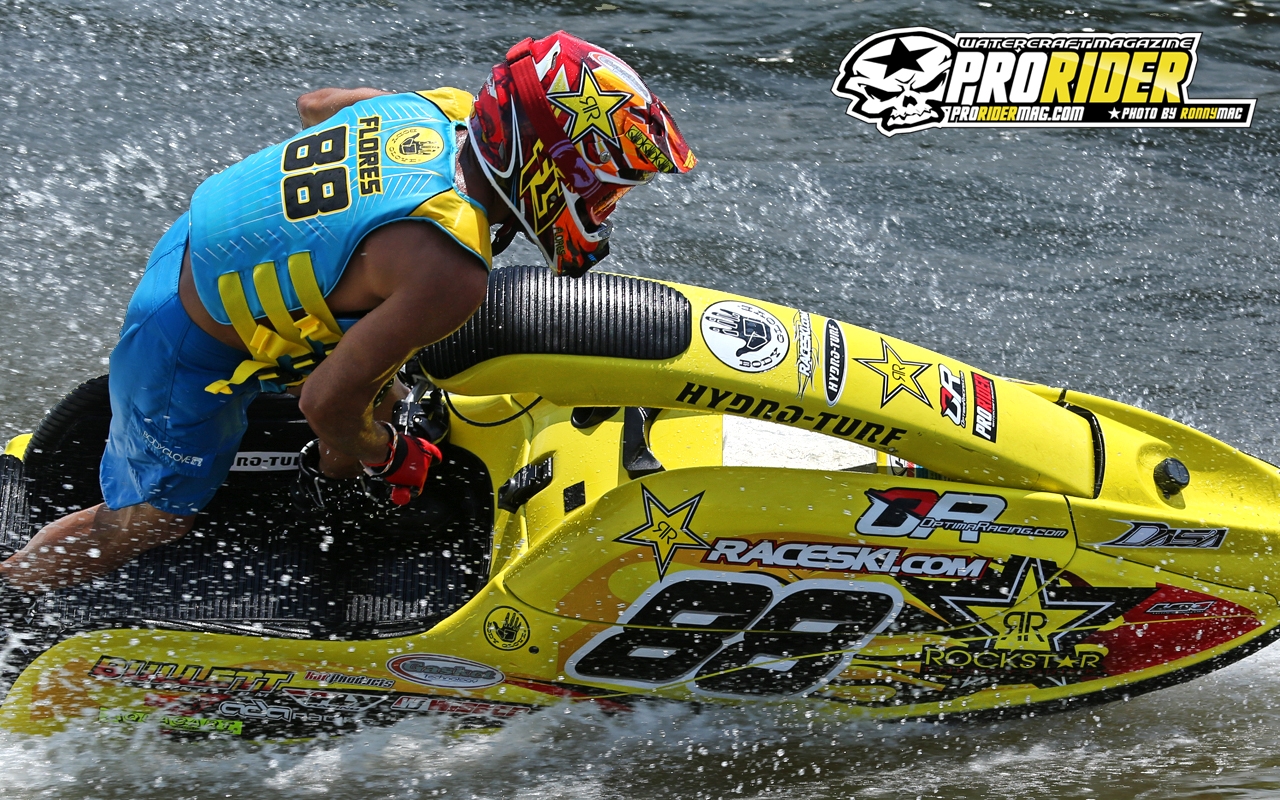 Round 1, Pensacola, Florida:
Overcast skies and immense surf conditions plagued the entire field of racers, sinking nearly 20 skis over the course of the weekend. Rob Flores used his wave knowledge and experience to earn a hard fought third place overall in the ultra-competitive Pro Ski GP class. Rob wasn't as fortunate in the Pro Ski Stock class as he was bit by the nasty conditions for a top 5 overall. Glen Jung picked up where he left off last year, showing the field of sport class racers the way around the track by earning first place overall in not only the highly competitive Sport Spec class, but also the big horsepower Sport GP class.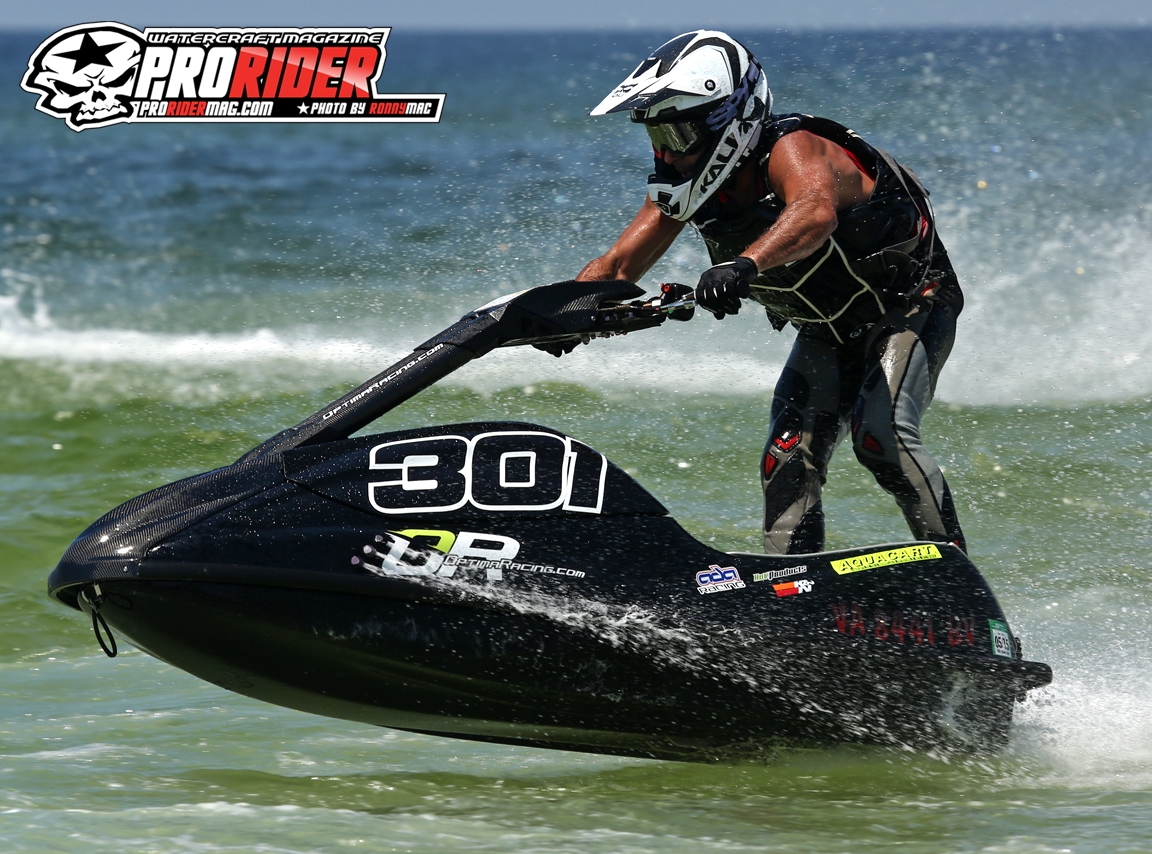 Round 2, Panama City, Beach Florida
We were pleased to see somewhat calmer conditions for this round, along with sunny skies and picturesque water. Again, Rob Flores showed he has maintained a winning record over his 27 year career by scoring another 3rd place overall in the premier Pro Ski GP class. Backing up his podium finish in the Pro Ski GP with an overall victory in Pro Ski Stock, enjoyed a successful weekend. Glen Jung had stiff competition in the Sport GP class and was able to battle his way to second overall for the weekend. Sport Spec wasn't as successful for Jung as he finished 6th overall for the weekend. As an additional opportunity for exposure, we brought the legend Chris "The Fish" FIschetti out on one of our OptimaRacing.com 1100 GP Skis, which brought a lot of attention to the races and our efforts. Chris's ski was labeled with our sponsors logos as well as dressed in team apparel throughout the weekend.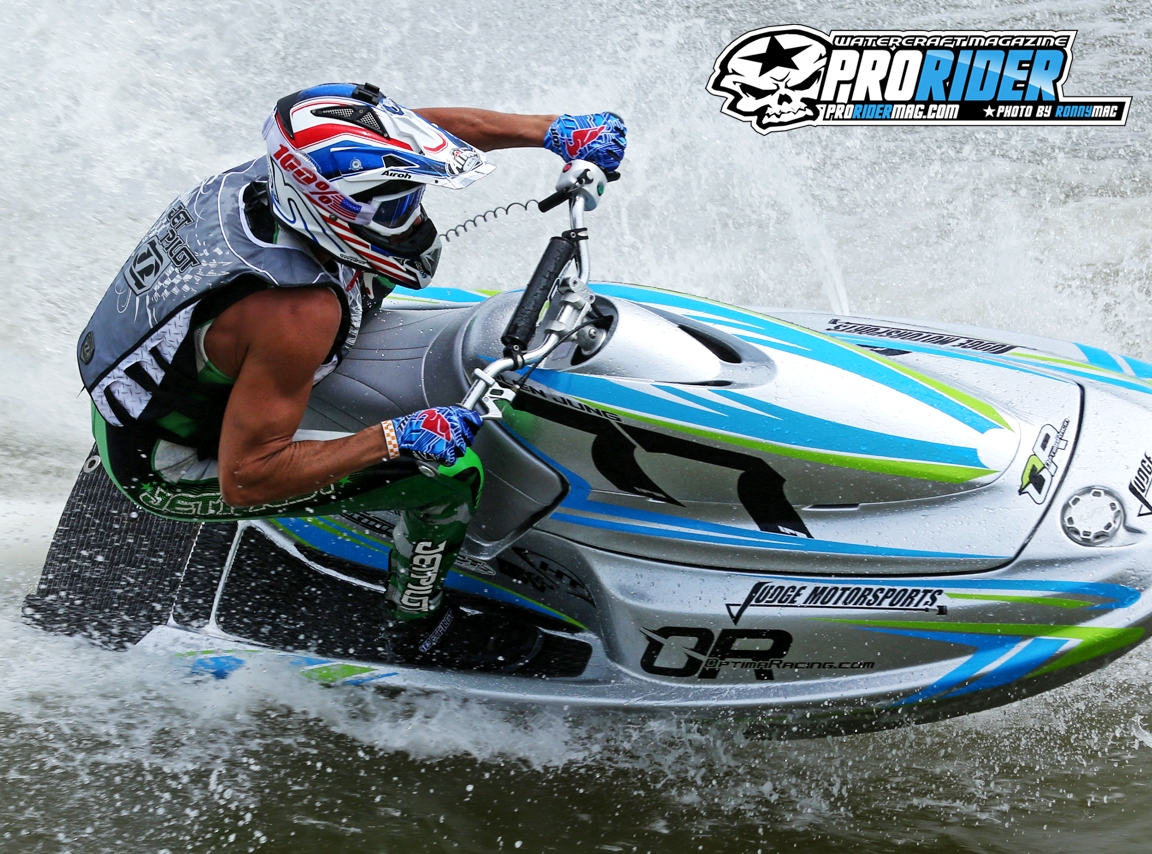 Round 3, Reno, Nevada
The 5,600 mile round trip to Reno always proves to be difficult for all the teams due to the elevation and grueling travel schedule. This year proved no different as many hours of testing makes for a very long race weekend. Mechanical gremlins kept Rob Flores down to a 9th overall in Pro Ski GP. Bouncing back from the Pro Ski GP mechanical issues to win the Pro Ski Stock class for the weekend left Flores with a smile on his face. Glen Jung also struggled with mechanical issues throughout the weekend and left with a pair of third place finishes overall in both Sport GP and Sport Spec.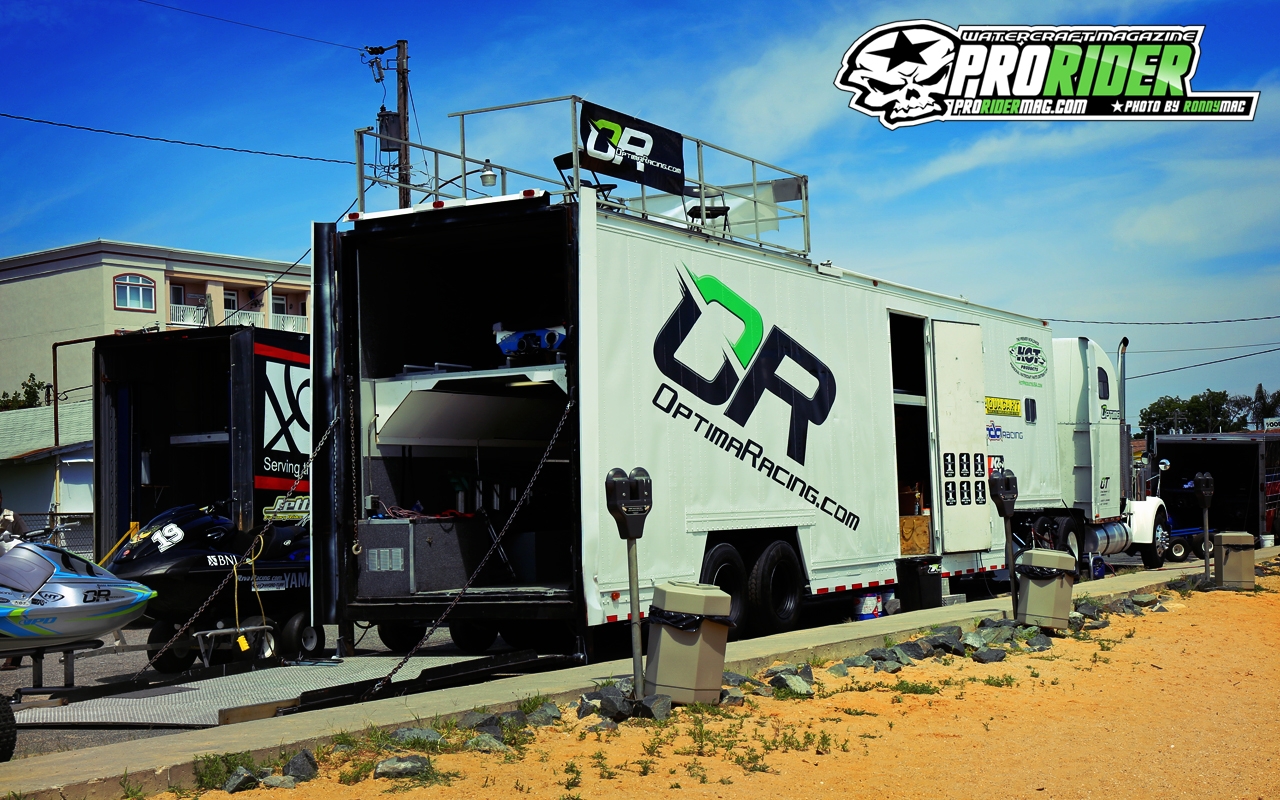 Round 4, Colonial Beach, VA
Returning to the humid East Coast at the historic Colonial Beach Virginia race is always an interesting change of environment. The consistent veteran in Flores returned with a solid third place podium finish in Pro Ski Gp. Opting not to race the Pro Ski Stock class due to a lack of entries and conserve his energy for the premier class gave Rob more time to perform media interviews and meet with fans old and new. Historically, Colonial Beach brings out the largest turnout in the Sport Classes. This year was no different with full lines in both the premier Sport GP class and the slower, restricted Sport Spec classes. Jung raced a prototype hull during the first two Sport GP motos and finished with a podium finish, third overall on the weekend. Finishing out the weekend with a second overall in Sport Spec allowed for a large cushion in points to be placed between Jung and second place in both Sport classes.
In closing, both Team OptimaRacing.com racers remain well within reach of the titles in their respective classes. Rob Flores has remained in third overall during the entire tour point's standings in the premier Pro Ski GP class and is looking forward to gaining momentum during the next races to make a strike for the title. Glen remains in the overall points lead in both Sport GP and Sport Spec. As always, thank you to all of our sponsors!