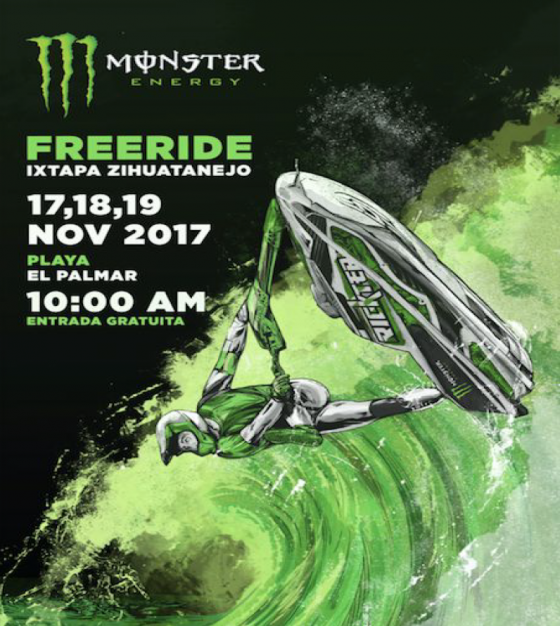 From​ ​November​ ​17​ ​to​ ​19,​ ​El​ ​Palmar​ ​beach​ ​in​ ​Ixtapa​ ​Zihuatanejo​ ​will​ ​receive​ ​the​ ​best freeride​ ​athletes​ ​in​ ​the​ ​world.
Mexico​ ​City​ ​to​ ​October​ ​30,​ ​2017.-​ ​El​ ​Palmar​ ​beach​ ​in​ ​Ixtapa​ ​Zihuatanejo​ ​will​ ​be​ ​the​ ​ideal stage​ ​to​ ​host​ ​the​ ​first​ ​edition​ ​of​ ​MONSTER​ ​ENERGY​ ​FREERIDE​ ​SERIES,​ ​an​ ​event presented​ ​by​ ​the​ ​Government​ ​and​ ​the​ ​Secretary​ ​of​ ​Tourism​ ​of​ ​the​ ​State​ ​of​ ​Guerrero​ ​from November​ ​17​ ​to​ ​19. [..]

Fifth and the last stop of the MotoSurf WorldCup 2017 arrived in Florida. Naples hosted the season final giving the final answers on two very important questions – who will become the Men and Women class World Champion?
For the season finals, MotoSurf series joined forces with the ProWatercross to bring the event to the beautiful Sugden Regional Park. Four protagonists in the men class still could take the World crown. Sebastian Kubinec came with a point lead from Lukáš Záhorský, Petr Vencovský and Jakub Kornfeil. The game was not over either in the women class, where reigning Champion Aneta Šacherová still had a chance to fight for the title against current leader Martina Bravencová. [..]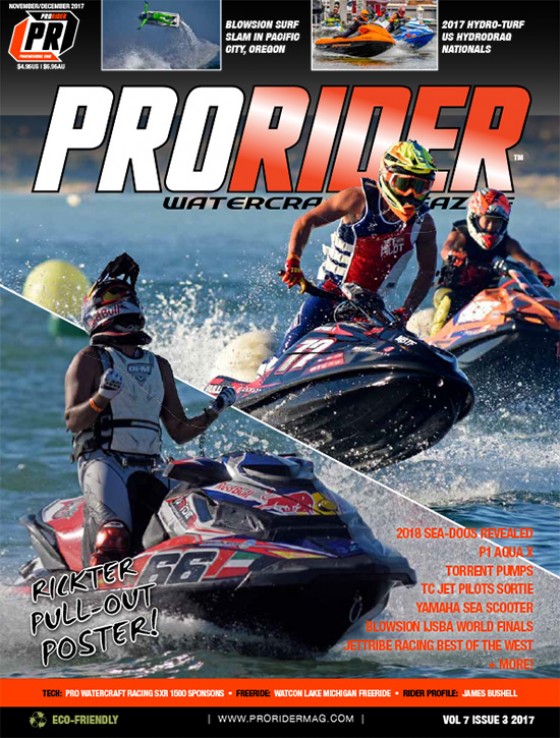 The 2017 November/December issue money shot goes to repeat Pro Ski World Champion Jeremy Poret and first-time Pro Runabout World Champion Mohammed Burbayea! These images were captured by the lens of Pro Rider contributing photographer Jessica Waters who was on site at the 2017 Blowsion IJSBA World Finals in Lake Havasu City, Arizona. [..]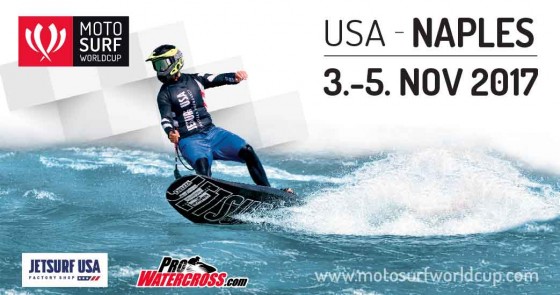 MotoSurf WorldCup final path leads to Florida
We have already seen four stops in the MotoSurf WorldCup Circuit. Races in France, Russia, Great Britain and the Czech Republic brought breathtaking jetsurfing action in a battle for the top of the podium. Close competition in the races leaves the championship to be decided in its final round in the United States. [..]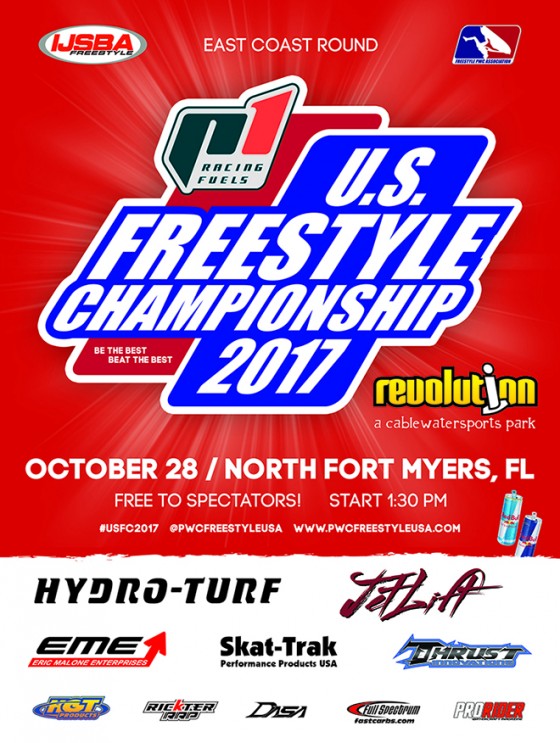 The final event of the U.S. Freestyle competition season is going down in Forth Myers, Florida.
East Coast Round of 2017 P1 Racing Fuels U.S. Freestyle Championship sanctioned by IJSBA will take place on October 28th in Revolution Cable Park, 17590 East St, North Fort Myers, Florida!
If you are in the area don't miss out on the full weekend of fun!
[..]

Although it may be the anniversary of his death, we will always remember the great things he gave to this world and the world of jetskiing! Ride in peace, Cesare!
Like, Tag & Share!