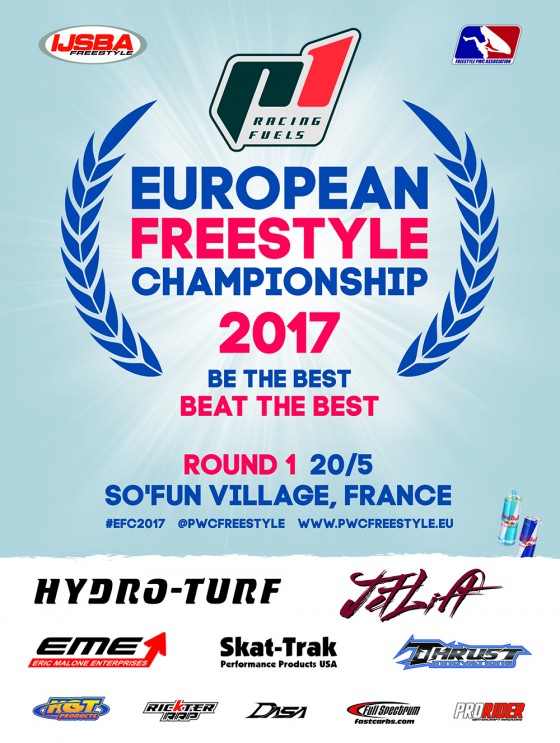 Freestyle Personal Watercraft Association (FPWCA) is happy to announce that IJSBA sanctioned event
Round 1 of 2017 P1 Racing Fuels U.S. Freestyle Championship will take place in So'Fun Village (Villeneuve La Guyard), France on Saturday 20th of May 2017. [..]
Rider Review of New Kawasaki SX-R1500
Never Judge a Book by its Cover
By: Riff Del Pardo
Photos: Kawasaki USA
In 2005, I had the opportunity to be one of the first non-Hydrospace employees to ride the Hydrospace. I wrote the first ride report on the Hydrospace S4 110 that night and posted it to the PWCtoday forum boards where it can still be read there to this day, just google "Riff's Hydrospace Review." In hindsight, I think my review has stood the test of time. I made a few bold claims but one never came to fruition: I expected the four-stroke turbo twin cylinder powered ski to usher in an era of 80 mph standups. I was wrong on that one. Fast forward a decade and I am here to write another "first ride" review. And again, I'll be making bold predictions about the potential of a new ski. This time I am sure I'll be right when it comes to 80+ mph skis, but time will tell if my other, even bolder, prognostications will come to be. [..]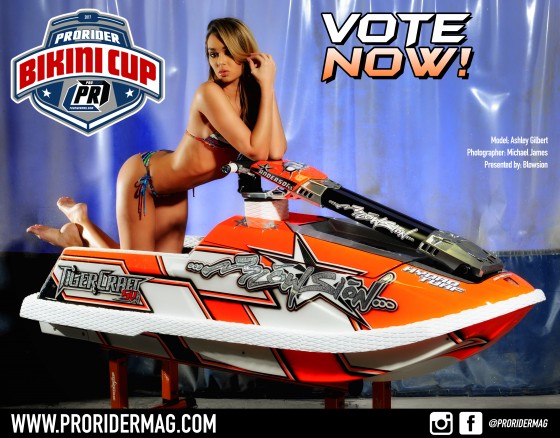 It's that time again! Time to cast your vote for your favorite Bikini themed ad for our 2017 Pro Rider Watercraft Magazine Swimsuit issue Bikini Cup! [..]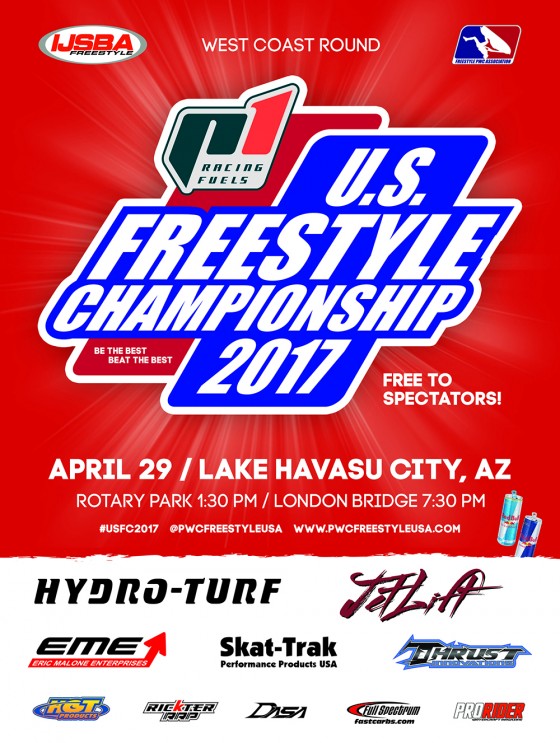 Story and Photos: FPWCA
Freestyle Personal Watercraft Association (FPWCA) is happy to announce that IJSBA sanctioned event, the West Coast Round of 2017 P1 Racing Fuels U.S. Freestyle Championship, will take place in Lake Havasu City, Arizona on Saturday 29th of April 2017. [..]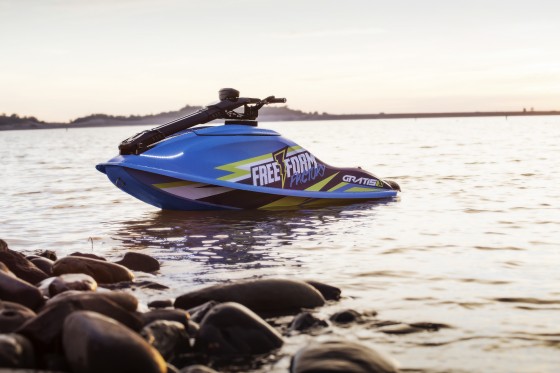 World's First Electric, Stand-up Personal Watercraft Hits the Market
Free Form Factory introduces high-performance, all-electric Gratis X1
By: FreeForm Factory
Sacramento, CA – Water sports enthusiasts of all levels looking to ride waterways off limits to gas-powered personal watercrafts will now have the freedom to ride where they could never go before, with the new electric-powered Gratis X1.
With no fuel, no sound and no emissions, the Gratis X1 is a thrilling yet easy-to-ride personal watercraft that provides a one-of-a-kind experience on the water and is now available to order through Free Form Factory's website. [..]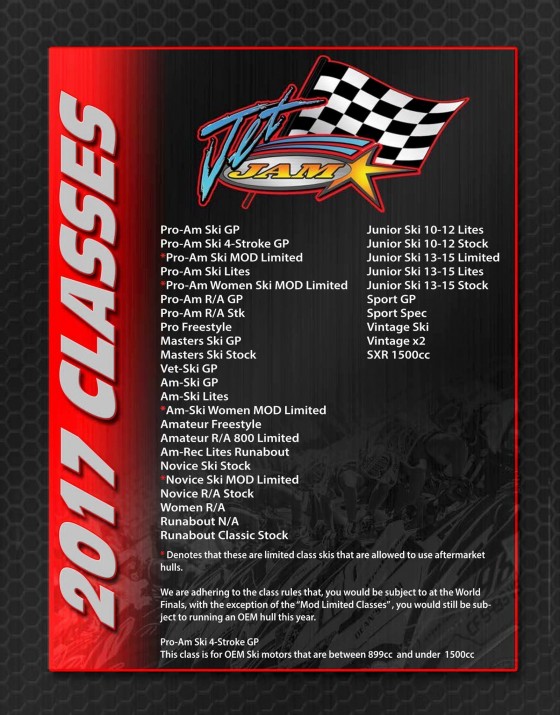 By: Jet Jam
Jet Jam is pleased to announce that Robert Sand will be the Race Director for the Bud Light 2017 Jet Jam West Coast Tour starting April 1-2 in Lake Havasu at the lovely Rotary Beach. This is a 9 weekend race series over a 6 month time frame at some of the best venues in years. With 3 races in Lake Havasu, the mecca of jet ski racing, and other great venues in California and Nevada, the racing will be awesome! With cash and prize payouts we should make for a great series ending in September at Castaic Lake in Los Angeles County. Please visit the website out at www.jetjam-racing.com for more information.