Pete McAfee to  be Featured on July/August Issue of Pro Rider Watercraft Magazine, Pro Rider Celebrates Volume 5!
By: Pro Rider Watercraft Magazine
Cover Photo: Chris Raun
Graphic Design: Troika Studio
Pro Rider Watercraft Magazine is proud to unveil the cover of the highly coveted 2015 July/August Summer issue and celebrates volume 5!
This issue's money shot is the work of the talented Chris Rauen from Corpus Christi, Texas, USA. Chris has become a well known photographer throughout the USA and abroad for his jet ski, lifestyle photography and graphic design. Chris was accompanying Pete McAfee and other pro riders during the European leg of the IFWA FreeRide World Championship where he snapped this photo during a heat run in the UK. After getting to know him, Pete McAfee was an easy choice for a cover shot due to his overwhelming charisma, skill, friendliness and inspiration. Flip through the magazine to read more about Pete in this issue's Rider Profile feature and the IFWA FreeRide World Championship UK tour stock featuring additional photography from Chris Raun.
With the peak of the personal watercraft season underway, Pro Rider Watercraft Magazine has been busy to keep you up to date and informed with some great reading material from competition events all over the world including the US Hidden Trails Pro Watercross National Tour, Yamaha Australian Jetcross National Championship, IFWA World Championship, Surf & Turf Reunion Tour and the European Freestyle Championship.  Further coverage includes the spot light on custom ski builds, the hottest latest aftermarket performance engines, an awesome Jet Ski Junkies adventure ride and more!
Pro Rider Watercraft Magazine is also pleased to announce, and celebrate with you, the release of the first issue of Volume 5 of the Pro Rider Watercraft Magazine series. We are grateful to those who have made Pro Rider Watercraft Magazine what it is today and to what it continues to be for years to come. It is an honor and a dream realized to produce such a publication that is globally circulated for all levels of PWC enthusiasts to enjoy.
Don't miss an issue, subscribe or renew today at www.proridermag.com!
Domestic and international packages available.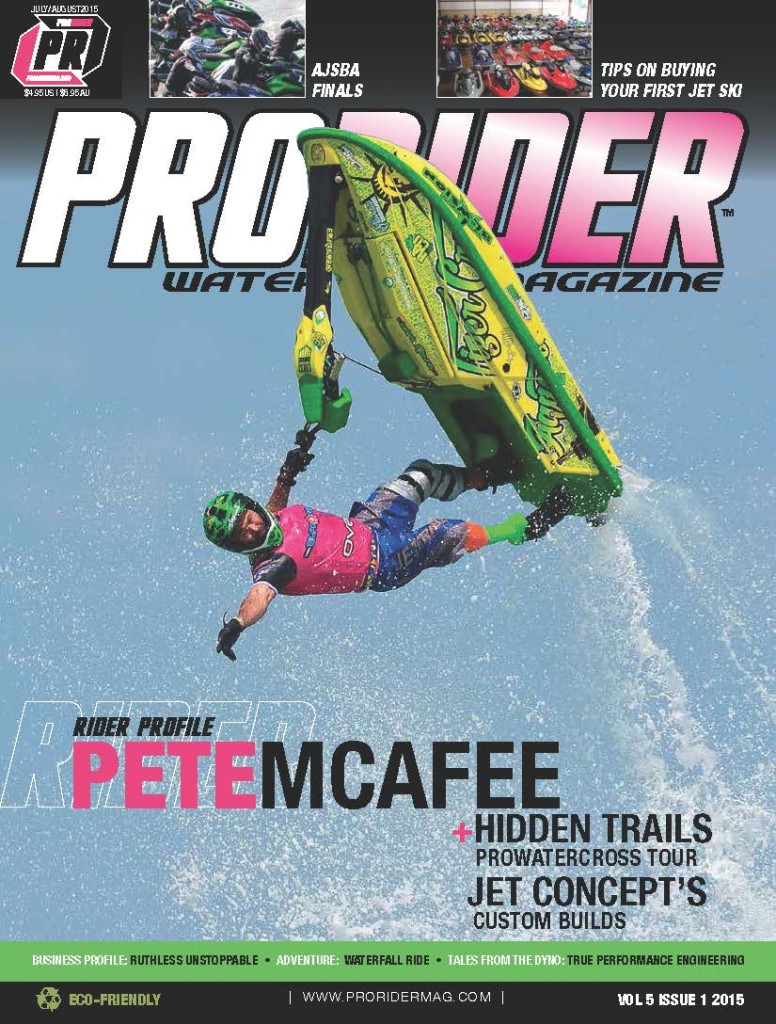 Like, Tag & Share!