Pro Watercross is Pleased in Announce the World Championship Purse and Contingency
The four classes listed below will have a guaranteed purse as well as be part of the featured Pro Show on Sunday, September 27. These four classes will also take center stage on the CBS Sports TV show for the World Championship airing on October 18 at 9:00 PM. These four classes will have qualifying and a main event, and the winner takes all on the final main event…

PRO WATERCROSS WORLD CHAMPIONSHIP PURSE/CONTINGENCY
PRO-AM SKI GP
1st – $5,000
2nd – $1,000
3rd – $500
Total – $6,500
PRO-AM RUNABOUT OPEN
1st – $5,000
2nd – $1,000
3rd – $500
Total – $6,500
PRO FREESTYLE
1st – $1,500
2nd – $500
3rd – $250
Total – $2,250
SPORT GP
1st – $1,000
2nd – $350
3rd – $150
Total – $1,500
BUT WAIT… there is more!
The Pro-Am Runabout Stock and Pro-Am Runabout BOX Stock are already in competition; these two classes are vying for their position with the purse and making the cut for CBS Sports…
Of the two Pro-Am Runabout Stock classes which ever class has the most entries by September 18 will join the Pro Show on Sunday's final events, receive the guaranteed purse as well as be part of the CBS Sports coverage. 1st place-$1,500, 2nd place-$500, 3rd place-$500 totaling $2,250 for one of the two classes!
This will put the purse at $19,000 for the Pro weekend and very soon there will be a major announcement on how this amount will grow.
Contingency classes that will receive 50% of the line are as follows:
PRO-AM RUNABOUT STOCK
Max on the line: 16
PRO-AM RUNABOUT BOX STOCK
Max on the line: 16
PRO-AM RUNABOUT SS
Max on the line: 16
PRO-AM SKI STOCK
Max on the line: 20
Above classes – minimum number of entrants for contingency: 5
All watercraft are required to carry the Pro Watercross decal on their PWCs in order to be eligible to collect prizes, contingency or purse money.
Numbers for entry calculation for the Runabout Stock and Runabout BOX Stock will be determined on September 19.
Online registration will end on Friday, September 18 at 11:59 PM. Onsite registration will begin Sunday, September 20 from 2:00-7:00 PM. Competitors will NOT be able to register the day of a specific class – you must register a minimum of one day prior to the to the specific class event.
All entries for the World Championship; once entry has been made, there will be no refunds or moving to another class. Please select wisely!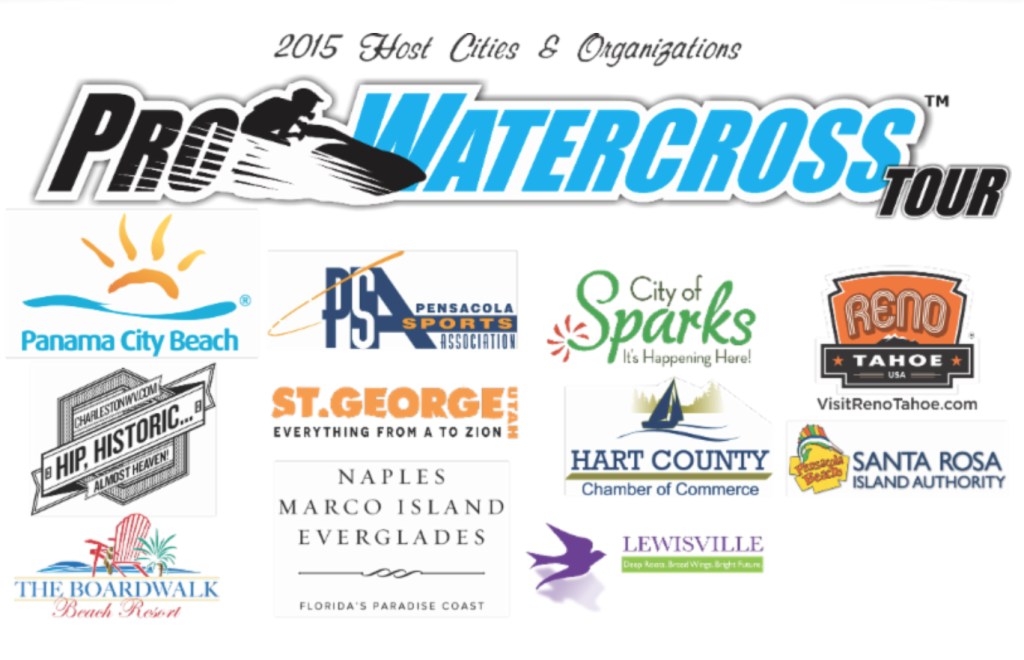 Like, Tag & Share!