Pro Watercross Releases 2016 Rule Book and Race Classes
By: Pro Watercross Tour
We are pleased to announce the release of the 2016 Pro Watercross International Rulebook and the 2016 competition classes for the National Tour.
"We want to provide a clear, consistent rulebook for the riders and the teams," explained Pro Watercross CEO AJ Handler. "We took a lot of ideas and suggestions into consideration during our planning.  We feel that Pro Watercross is on track for a great 2016 season"
In an effort to grow the sport, Pro Watercross is introducing the Ski Superstock class that allows "approved" aftermarket hulls. The "approved hull" list will be announced and posted on the Pro Watercross website's rulebook page in the near future.
In additional to the aftermarket hulls the class has made provisions for using the 4-stroke Yamaha TR-1 and Rotax 900 ACE engines along with 2-stroke engines with a limited number of enhancements. See Technical Rule 27 – Ski Superstock for complete rules on this class.
"After research and discussion with industry professionals and competitors, we see this class development as a stepping stone for the Pro-Am Ski GP class. This class will continue to make the sport's roots stronger than ever" continued Handler. "With the advancements being made in 4-stroke technology Pro Watercross is looking to be proactive in race class development."
The Ski GP class has increased the 4-stroke displacement limit to 1050cc to allow for further innovation in the class. Due to the unknown power output capabilities of the latest 4-stroke power plants, specific rules will be adjusted periodically throughout the year to maintain parity in the GP class. See Technical Rule 28 – Ski GP for complete rules on this class.
Changes to the Runabout Box Stock Rules now allow parts to be updated and backdated. See Runabout Box Stock Technical Rule 33.1.4 for further information.
Check out the 2016 Pro Watercross International Rule Book at www.ProWatercross.com/rulebook
2016 competition classes for the Pro Watercross National Tour.
SKI CLASSES
Junior Ski Stock 10-12 yr.
Junior Ski Stock 13-15 yr.
Amateur Ski Stock
Amateur Ski GP
Women's Ski Limited
Ski Superstock
Veterans Ski GP
Pro-Am Ski Stock
Pro-Am Ski GP
FREESTYLE CLASSES
Amateur Freestyle
Pro Freestyle
Freestyle 800
RUNABOUT CLASSES     
Amateur Runabout Box Stock
Amateur Runabout Superstock
Pro-Am Runabout Box Stock
Pro-Am Runabout Superstock
Pro-Am Runabout GP
Runabout N/A Spec
Runabout Rec (Spark)
Runabout 1000 cc (Spark & 800s)
Veteran Runabout Superstock
Women's Runabout Box Stock
SPORT CLASSES                               
Sport Stock
Sport GP
BEGINNER CLASSES – no tour points can be collected for Beginner Classes
Beginner Runabout BOX Stock
Beginner Ski Stock
For additional information about the Pro Watercross National Tour events please visit go to 
www.ProWatercross.com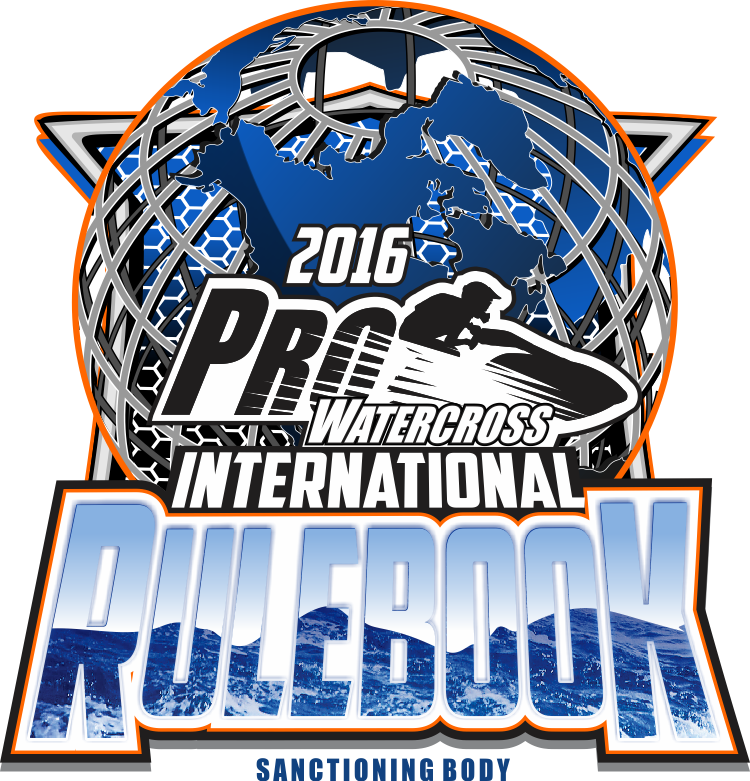 Like, Tag & Share!